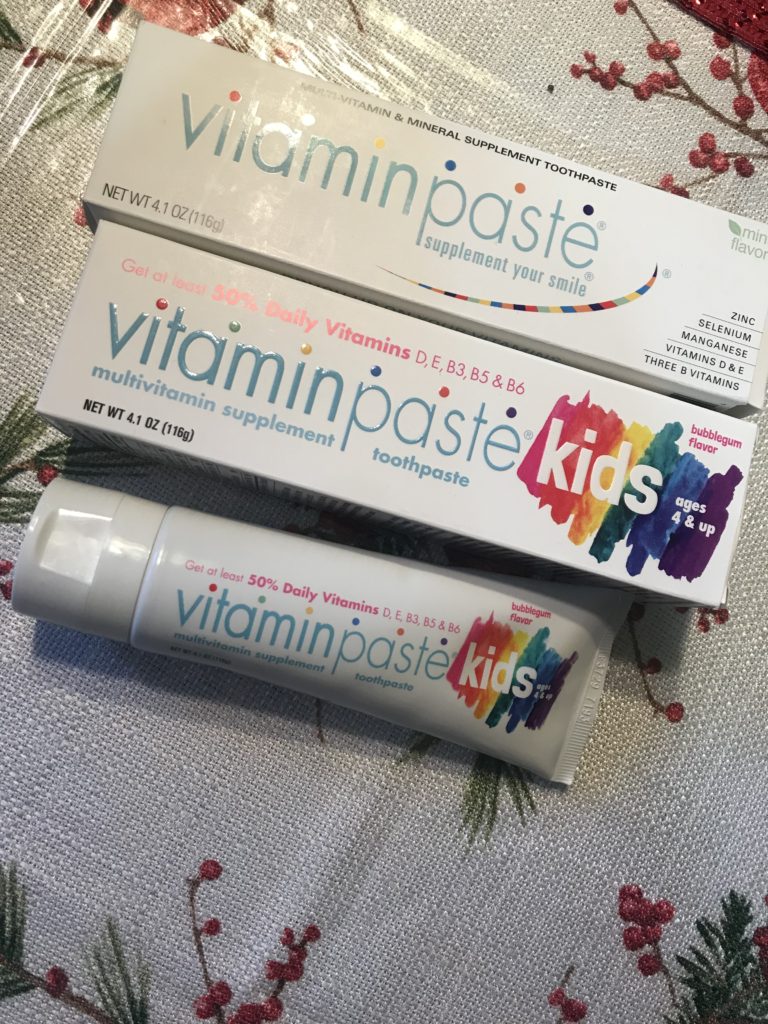 This is definitely something new for me- vitamin infused toothpaste? Cool!
Vitaminpaste is the first multivitamin and mineraltoothpaste. According to the fact sheet they sent me, both varieties:
developed by Dentist Dr. Bruce Golden
Both are fluoride free, thus eliminating the risk of dental and skeletal fluorosis from fluoride toothpaste ingestion
This toothpaste contains ingredients that are safe to ingest
It is sweetened with Xylitol, which helps reduce risk of tooth decay
You are instructed to use 1 inch strip of toothpaste, brush for 2 minutes (1 minute for Mint), rinse and swallow normally and use this 3 times per day
The Mint Variety…
Infused with Vitamin D, E, B6, Niacin,Pantothenic Acid, Zinc, Selenium and Manganese
Is gluten free
Not tested on animals
Contains Sodium lauryl sulfate
Contains parabens to help keep toothpastebacteria free
Freshens breath, whitens teeth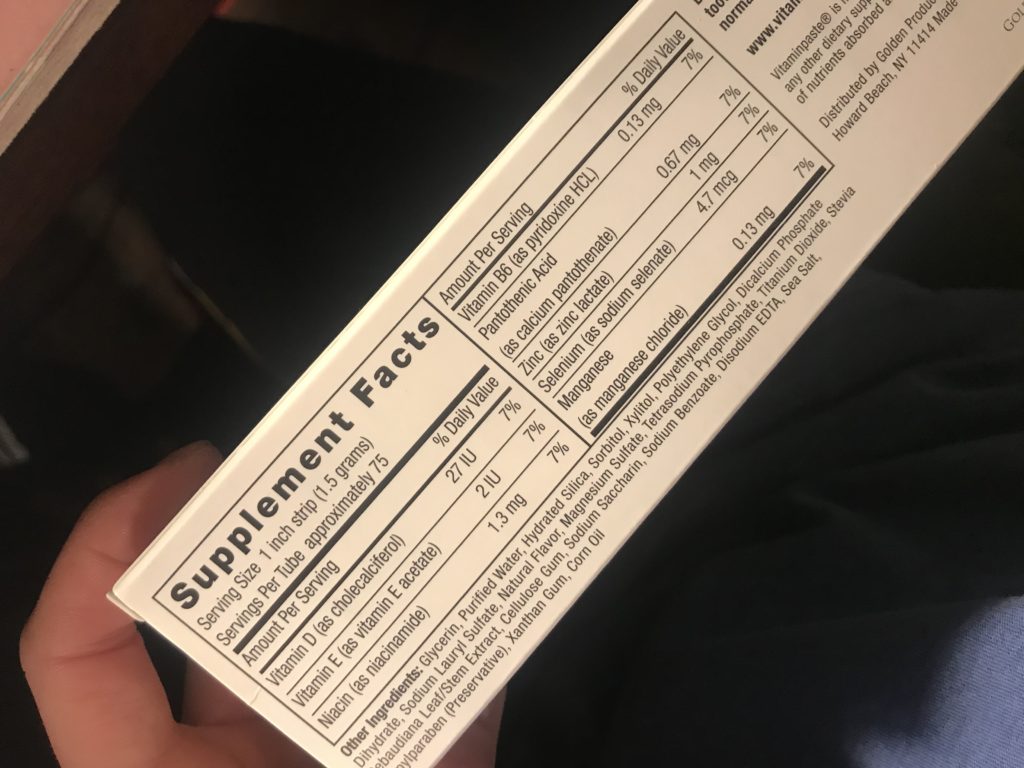 The Vitamin Paste for Kids (Bubblegum flavor)—for kids aged 4+
Does NOTcontain sodium lauryl sulfate
Provides 50% RDA of Vitamin D, E, B3, B5, B6when used as directed (aged 4-13)
No parabensor preservatives
Contains calcium
Not tested on animals
Helps freshen breath and whiten teeth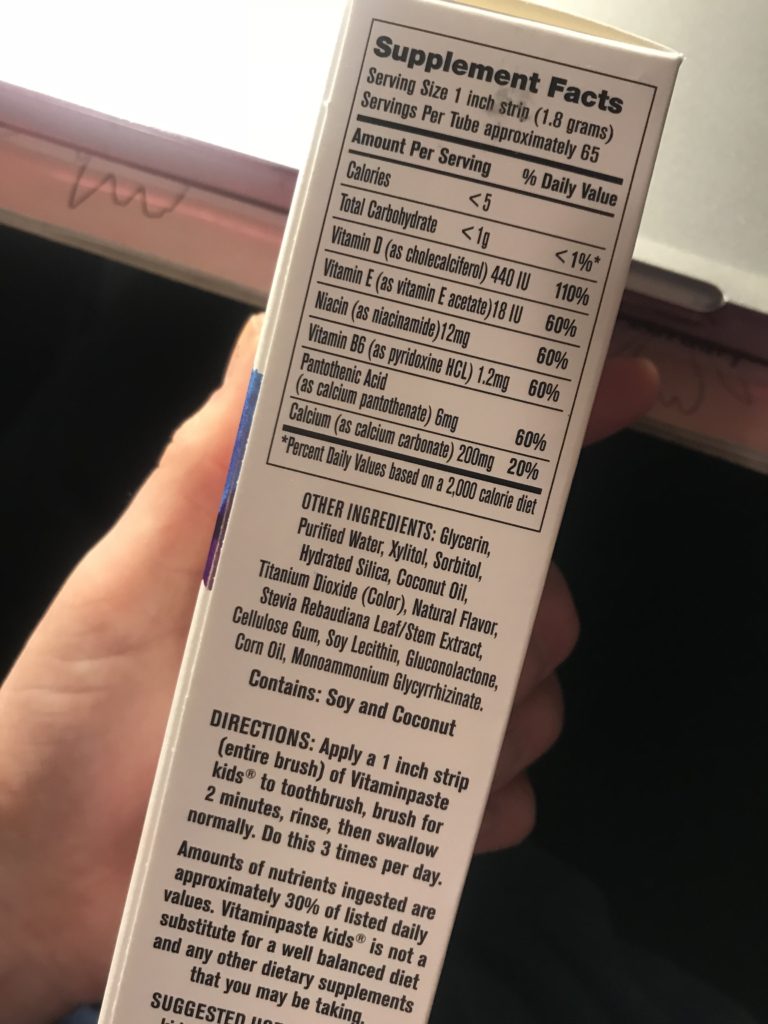 So how did it taste?
Pretty good. The mint variety was more sweet than minty, with predominant Xylitol flavor. I like the mint, especially for kids, as it wasn't harsh in flavor or burned when I used it (some mint toothpaste stings!). That being said, the very mild flavor made me feel like I wasn't super "refreshed" after brushing.
The Bubblegum flavor was also mild, but still pretty good. I liked that both varieties weren't colored, and the bubblegum flavor was white (rather than dyed with pink).
Overall, I like the idea of these, especially for kids who won't take a multivitamin with their meals or may be lacking some vitamins/minerals. I personally believe Fluoride plays a role in proper teeth and bone development, as well as anti-cavity effects, but I also like the fact these are fluoride free, as excess (such as consuming toothpaste) can be dangerous, and can be seen in the pediatric population. The Xylitol takes the place of Fluoride to reduce plaque, and I am wondering what the role of anti-cavity Xylitol has. My only other complaint was that this toothpaste did not really leave me feeling "refreshed" after brushing. My teeth felt clean, but the "just brushed" feeling dissipated rather quickly. However, I did not experience any burning or irritation that some of the strong minty toothpastes can cause.
SO for me, these get a solid 4.
DISCLAIMER: I received these to try for free courtesy of the company. This is an unbiased review.