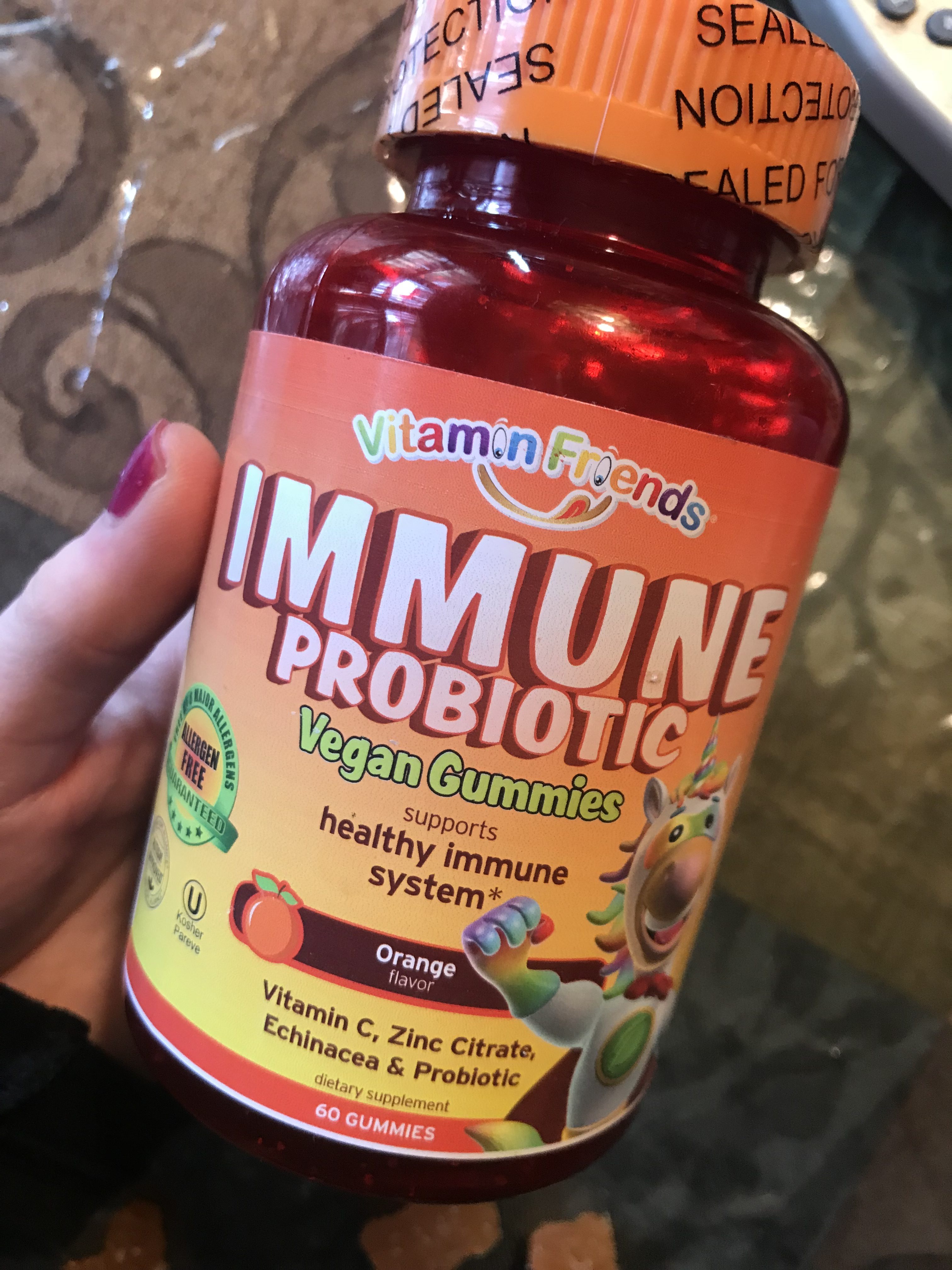 It's officially cold and flu season! (Boo!!!) And while there are vaccinations to help prevent the flu, there are no vaccinations against Rhinovirus aka the cold. However, you can take some over the counter supplements that may help support a healthy immune system. Vitamin Friends has a immune system support probiotic gummy that has Vitamin C, Zinc, Echinacea and a probiotic…and it's vegan too!
These gummies are vegan, glute, free, egg free, crustacean free, fish free, peanut free, nut free, milk free and soy free…aka allergen free! They are made in California, USA, and are also Kosher. But how does it taste? Can I get my child to eat this?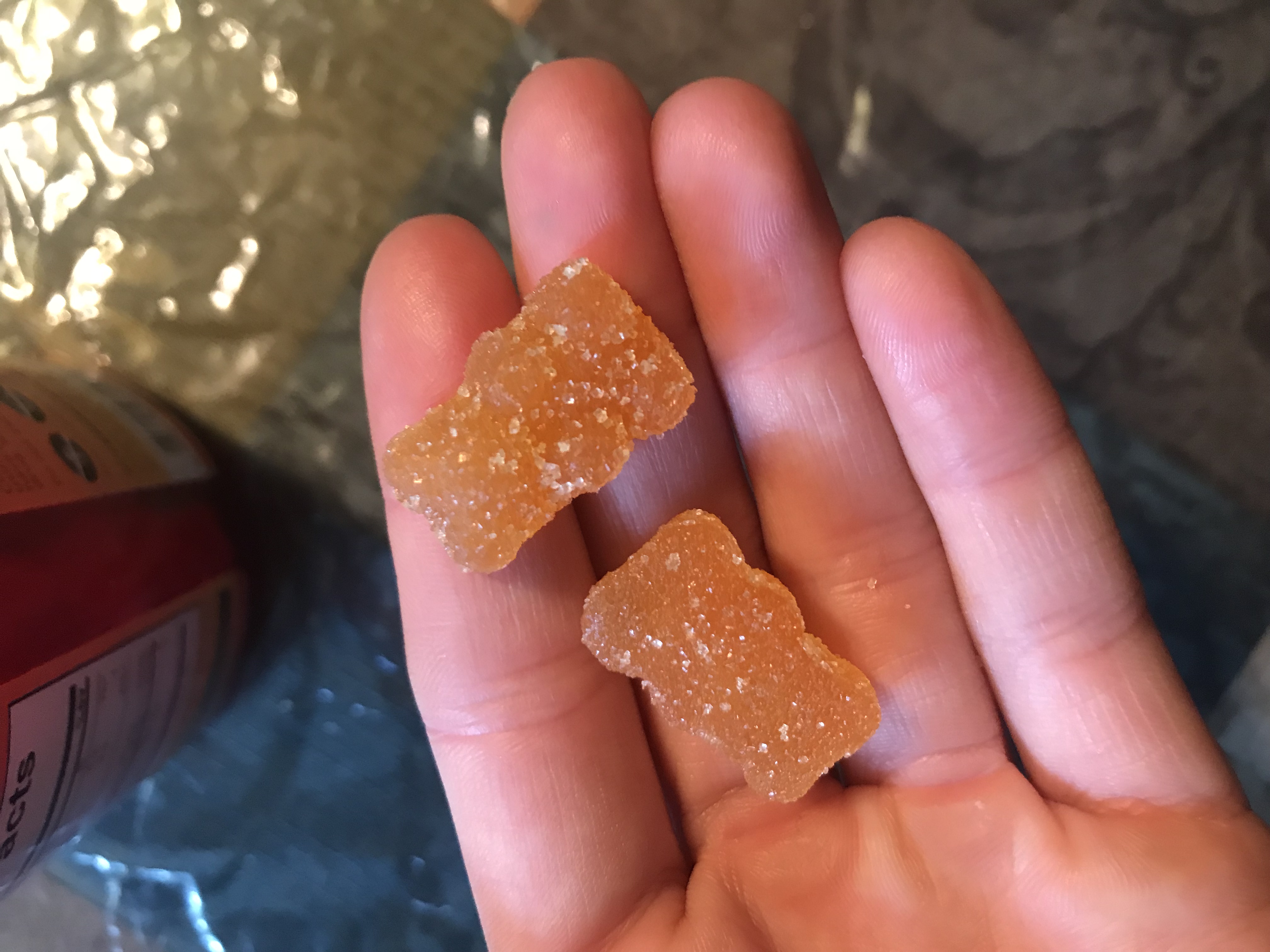 I was sent an orange flavor to try…I do not think you will have any worries getting your child to eat these because they are yummy! A tangy, slightly tart orange-clementine line flavor. The gummies are soft and easy to chew, and covered with a sugar-like coating.
I've been eating them for about a month (2 per day), and have had no issues with going to the bathroom and *so far*, I have not gotten sick (KNOCK ON WOOD!) I do believe that supplementation can play a role in supporting a healthy immune system, especially if you are deficient in vitamins. I like that there is 100% of Vitamin C and Zinc per serving, not "1000% percent!" like some supplements may advertise. More is not necessarily better when it comes to vitamins and minerals, and even thought Vitamin C is water soluble, we shouldn't be taking it in excess. Vitamins should also never take place of a healthy, well balanced diet, filled with fruits and vegetables and other anti-oxidants. However, I do think this is a good addition to your child's diet (or yours!), especially during cold and flu season.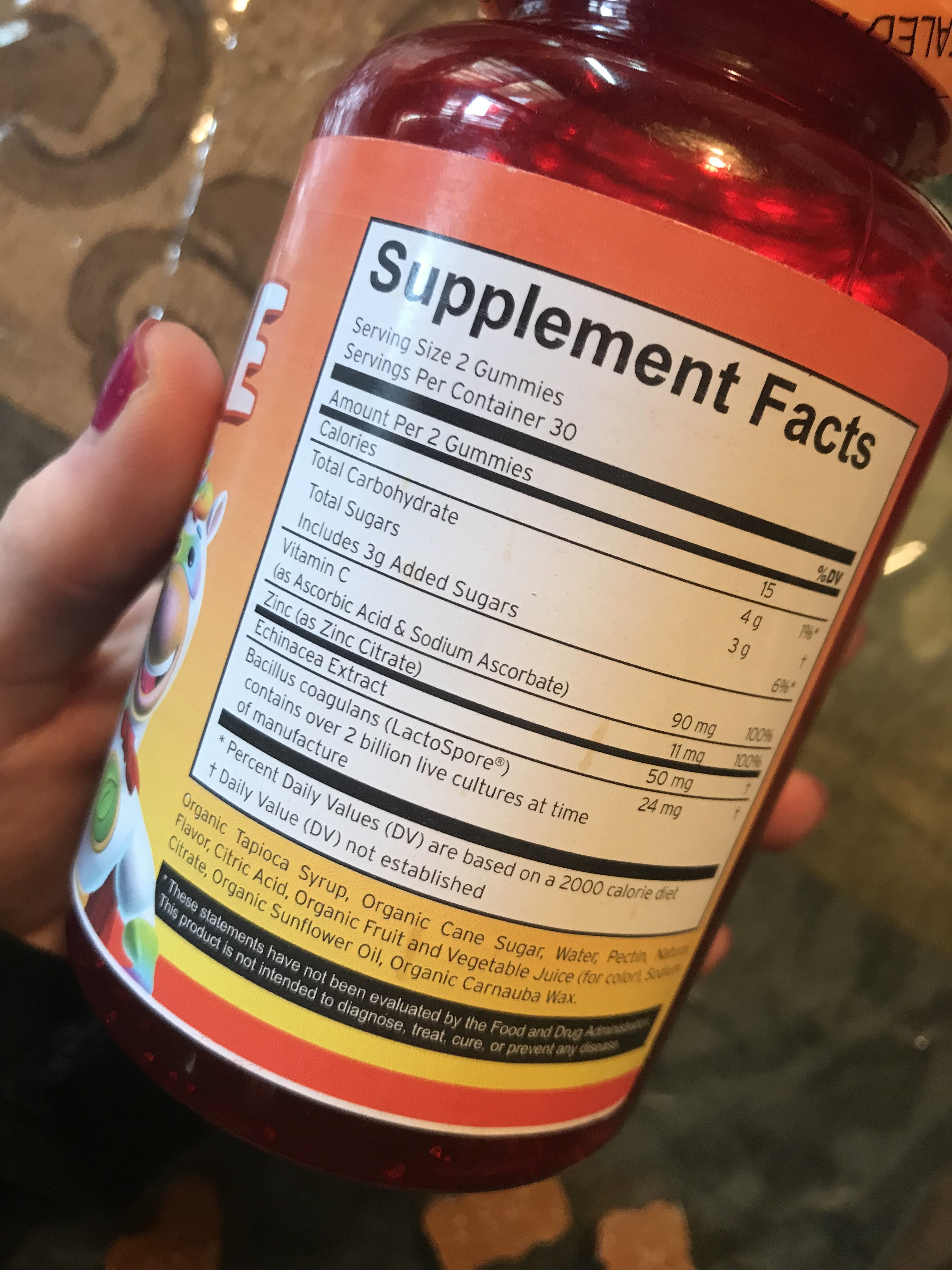 They are 15 calories per serving with 4 grams of sugar.
DISCLAIMER: I received these gummies to try for free from the company. This is an unbiased review. This is not medical advice. Consult your doctor/ PA or NP before starting any supplements.