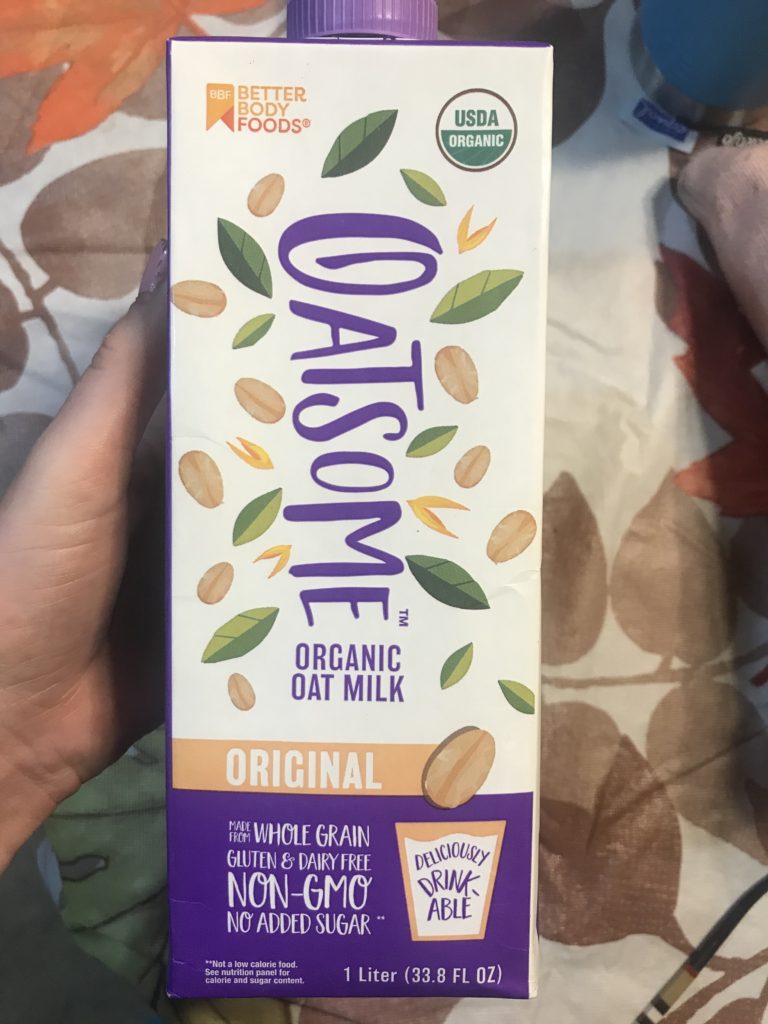 By now, most people are aware of Cow's milk alternatives including Soymilk and Almond milk, but have you ever heard of Oatmilk? Oatsome Oatmilk is another option, which especially appeals to those who are allergic to soy, nuts and dairy.
Some fun facts which I found out from the carton of Oatsome Oatmilk is that oats are one of the most sustainable grains and take 80% LESS water to grow than almonds do, and it takes over 1 gallon of water to grow ONE almond. That is definitely food for thought (pun intended) when choosing between which milks to drink to help benefit the environment!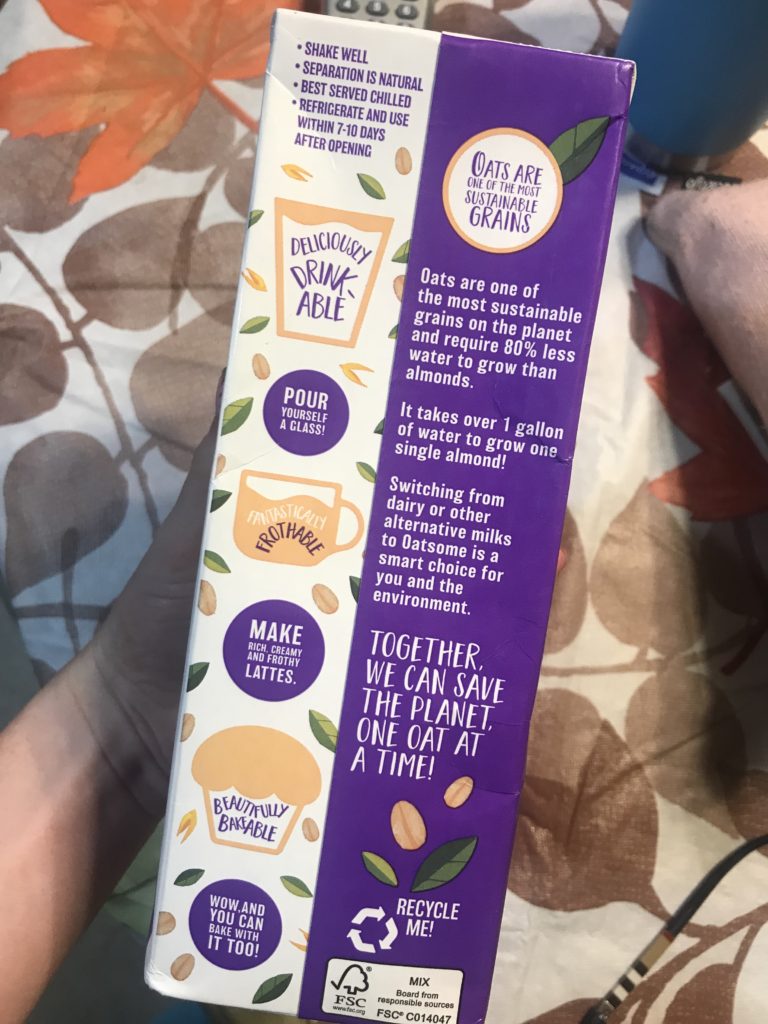 You can bake with Oatmilk, drink it as is, & it can be used to make frothy lattes too. I used it mostly in my coffee. I brought it to work and a few of my co-workers who tried it really seemed to enjoy it. One co-worker heated it up in the microwave and used it in her coffee and found it absolutely delicious. The oatmilk itself is nutty, and not too sweet, with a thinner consistency than whole cows milk. It was a good addition to my hot coffee, adding a bit of extra flavor that wasn't overwhelming.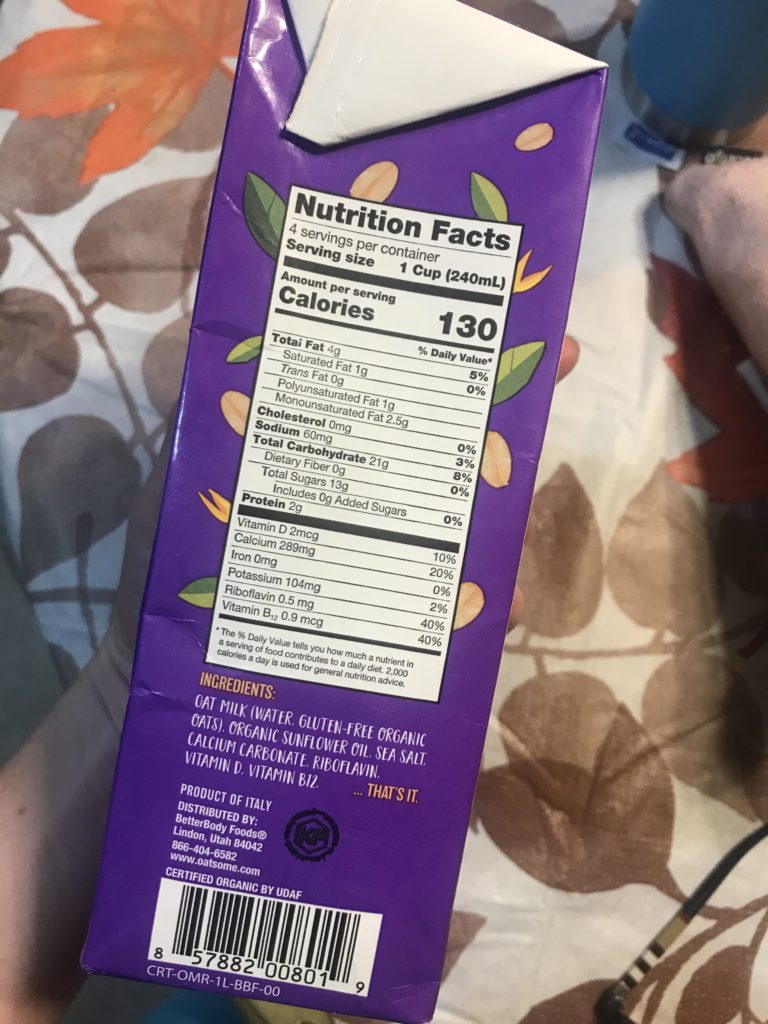 1 cup of Oatmilk has 130 calories, 4 grams of fat, 21 grams of carbohydrate (13 g sugar) and 2 grams of protein. So while this milk alternative is definitely higher in carbs and lower in protein, I think it is worth adding to the rotation of milk-alternative choices in my fridge.
4 stars
DISCLAIMER: I received this product to try for free from the company. This is an unbiased review.