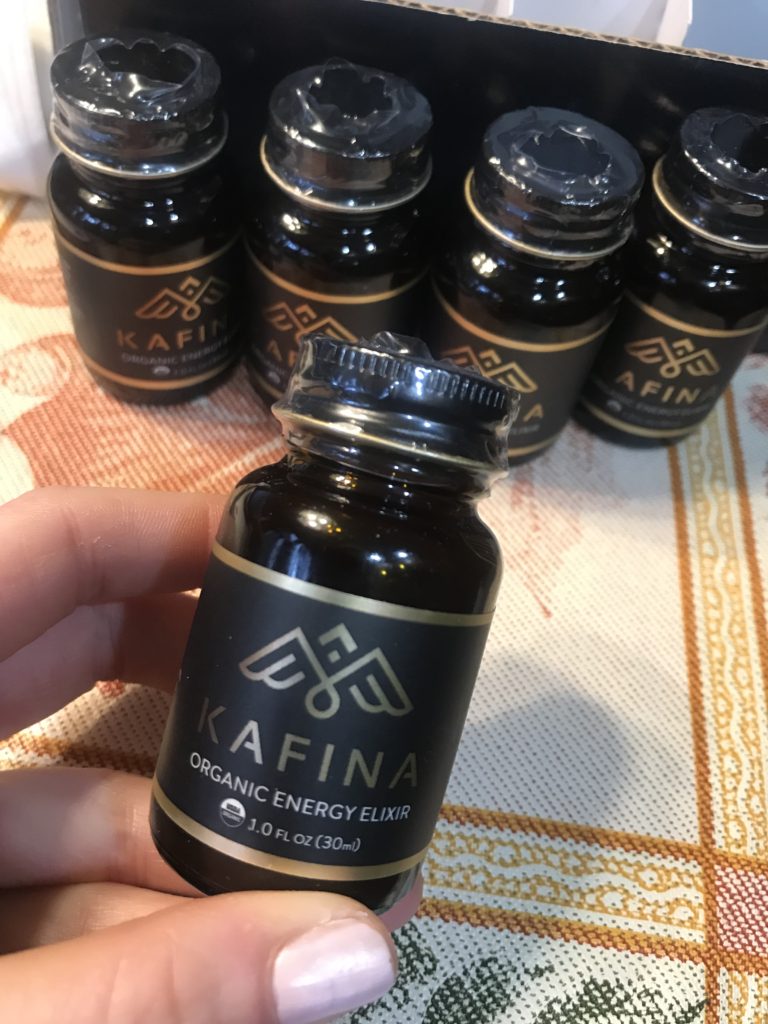 The 3 pm 'energy crash' seems to be something that plagues us all from time to time — long days in the office, mental stimulation, or perhaps your 8 am coffee wearing off, the fatigue that occurs around 3 pm is something that is hard to beat. What to do? Drink another cup of coffee and risk not being able to sleep that night? Or push through it?
In comes Kafina, an organic energy elixer that states it is a "revolutionary organic energy elixer for extraordinary physical energy, mental stamina and uplifted mood with zero chemicals or crash" (according to the box my product came in). You can drink the 1.0 fluid ounce bottles as is, or sip it in another beverage.
note that these statements are not evaluated by FDA, not recommended if pregnant or nursing or for children, and you are advised to consult your doctor prior to use
Each bottle is only 11 mg of caffeine and 10 calories. The ingredients include water, maple syrup, coffee, schisandra berry, fenugreek seed, cardamom.
While I like that the ingredients are minimal and the caffeine content isn't super high, the taste is something I cannot get over. It is…rough. The taste is somewhat or a mix of bitter and sour, possible coffee like flavor. To ensure it wasn't just me, I had a friend try it who cringed after she drank it. No noticeable energy boost was achieved, even after the whole bottle was consumed. This is a pass for me.
1 star
DISCLAIMER: I received this bottle to try for free from the company. This is an unbiased review.