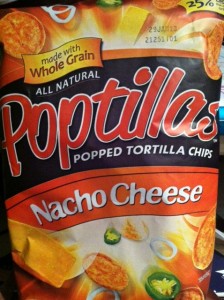 WOO!!!
Giveaway time! (finally!)
My last review involved Classic Foods Poptillas, which are gluten free, whole grain corn snacks that are pretty tasty! I tried the Nacho Cheese one and really enjoyed them. Now YOU guys have the chance to try them!
Classic Foods will give 1 box (one of each flavor) to 5 winners ! WOW! Tell me that's not an awesome giveaway, and you have some pretty awesome odds of winning!
HOW TO ENTER:
*PLEASE make sure to leave a comment for EACH entry!**
Mandatory: Leave a comment on this post telling me your favorite healthy snack food!
Optional (but encouraged!):
1. Follow me on Twitter/Tweet this giveaway and mention my name Lisaaaa_xox and the link to this giveaway in the tweet!
2. Add me to your blogroll!
Giveaway ends Monday, June 11th at 12 pm. U.S. Only.
And some extra info…
Here is their FB page!
Here is their Twitter Page!
And click here to buy online 🙂
GOOD LUCK!