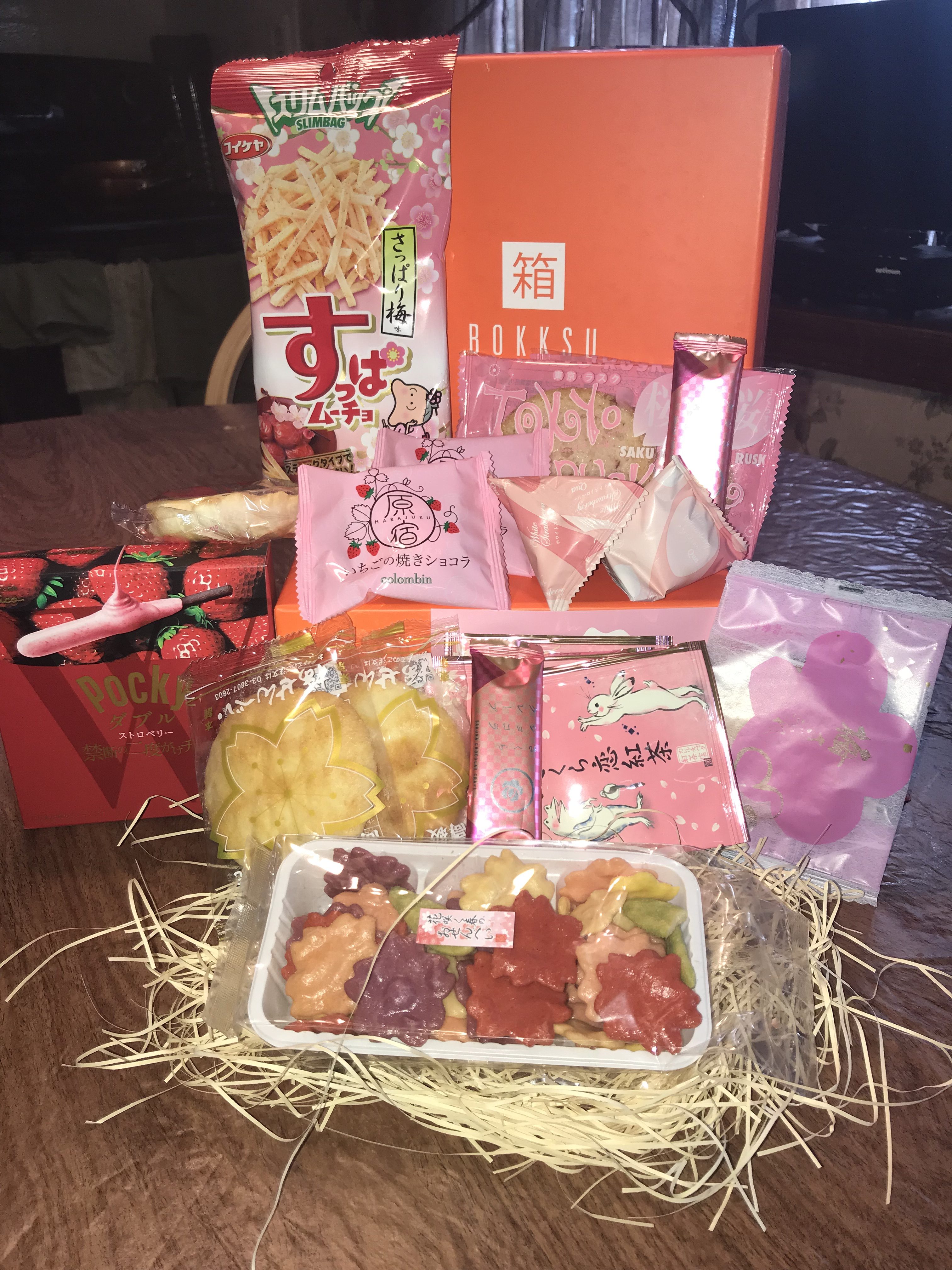 What is BOKKSU? Bokksu was created by Danny Taing, who lived in Japan for many years and then upon moving to NYC, found he could no longer enjoy his favorite Japanese snacks. Bokksu was then inspired, and it is a subscription box service delivering snacks directly from Japan. Each month has a theme and they are hand picked to match the theme. This month is April Blossom, which caters to a spring theme with Japanese plum, flower and strawberry flavors.
SAKURA LOVE TEA
this one has a delicious cherry aroma, I tried it hot after steeping for 4 minutes
this one was light and sweet, with a cherry undertone
Did not have to add sugar or milk, etc. to enjoy this tea
loved the light and refreshing and pure flavor
SAKURA CHOCOLATE CREPE
this treat is super tiny (about the size of my index finger) and is a rolled up crepe in floral flavored chocolate
it is light and has a wafer like crunch to it
sweet but not too sweet, almost tastes like a less sweet white chocolate with a hint of cherry or some sort of floral undertone
I really liked it! Perfect little treat when you are craving something sweet but definitely not too sugary
BAKED CHOCOLATE STRAWBERRY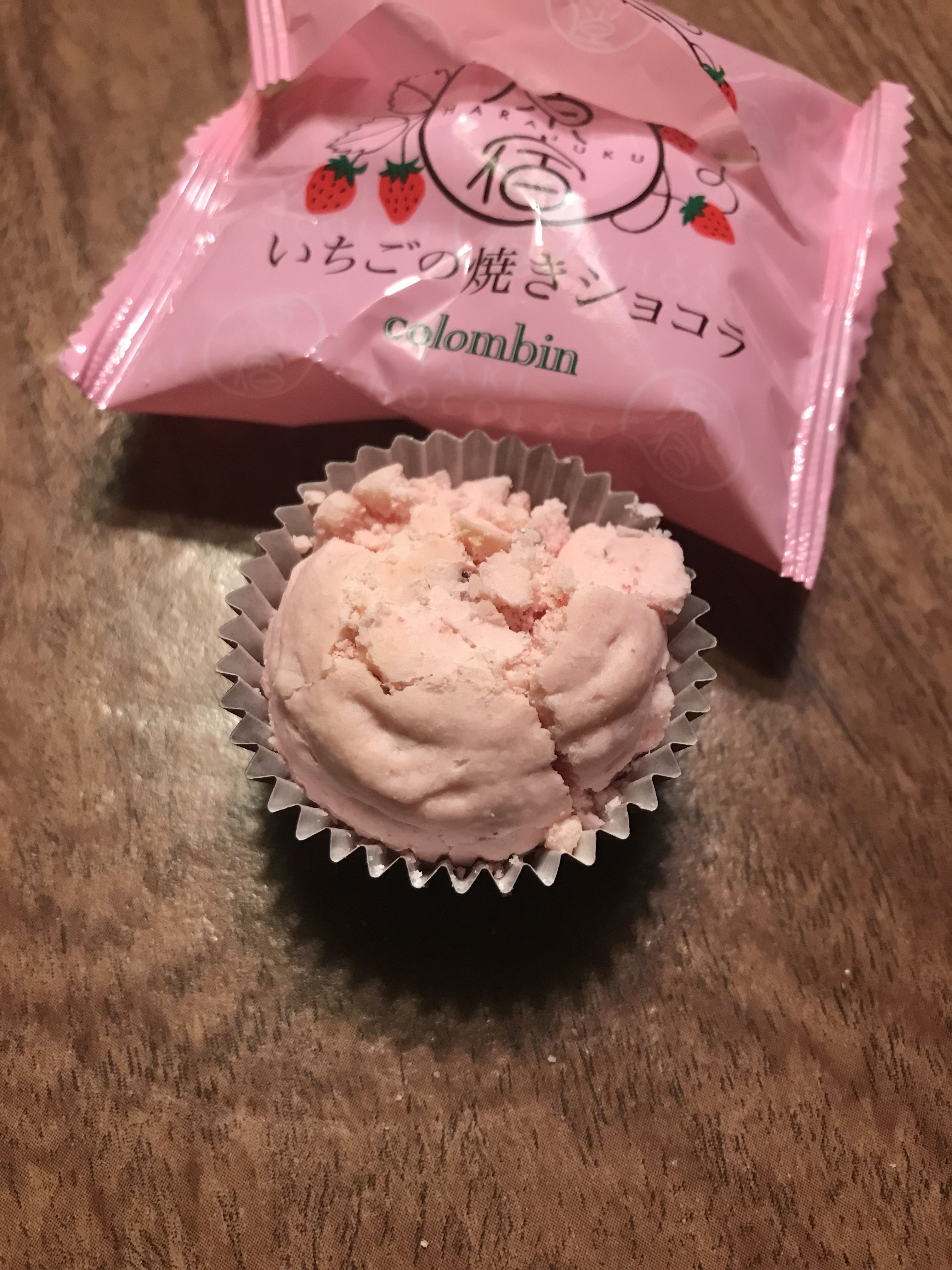 this is a "fluffy and rich chocolate" with strawberry bits that is BAKED!
it's very interesting, melt in your mouth yet "fluffy"
has a white chocolate taste to it, with prominent strawberry flavor
has a freeze dried type of feel to it
I like it! It's a bit rich, but I do like it
SAKURA RUSK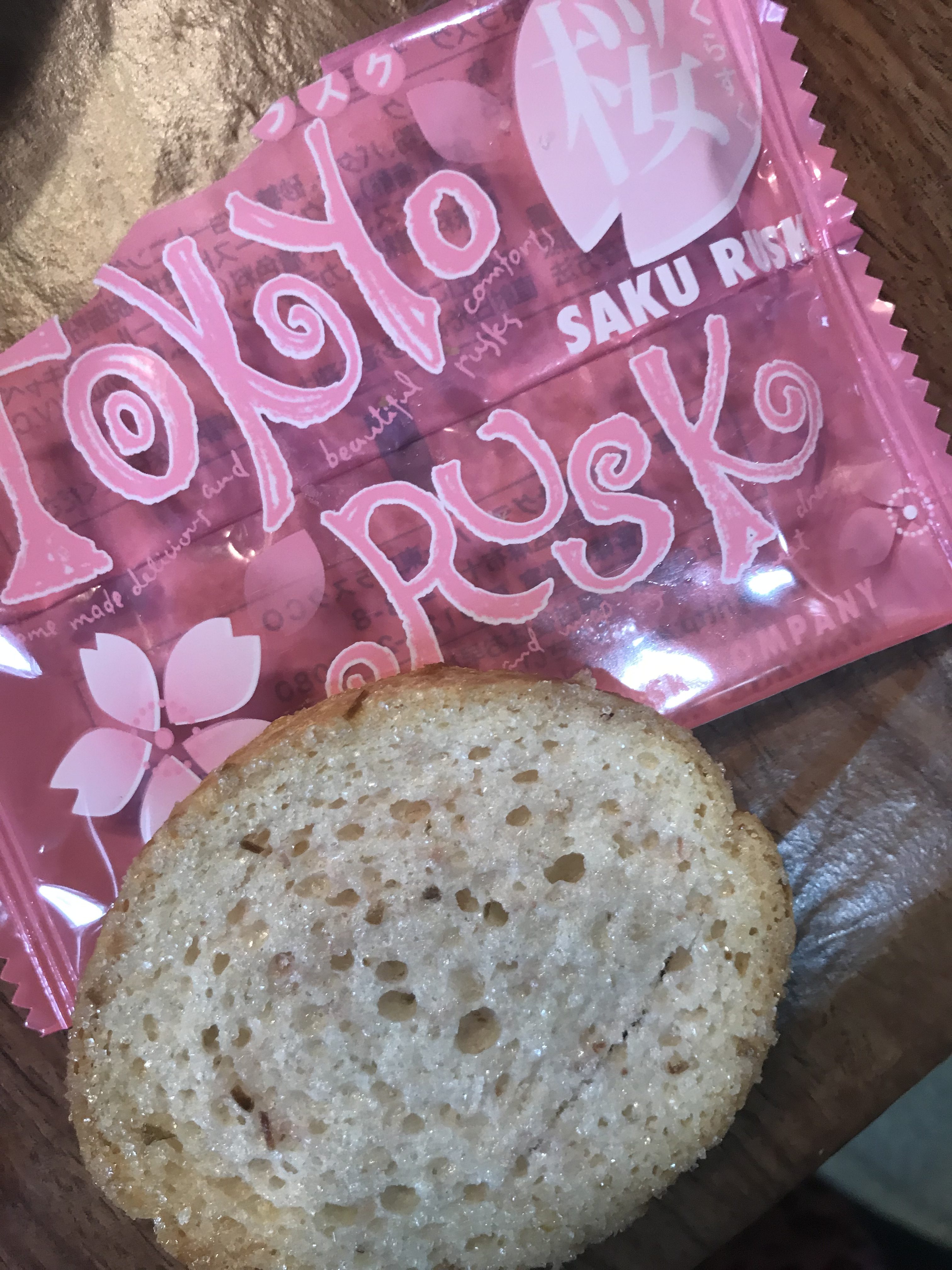 this is a baguette  baked twice with Sakura butter with salted sakura petals baked in on top!
This one was yummy, kind of like a butter biscuit but not SUPER buttery, just the right amount, with some sugar crystals on top, and just a hint of a floral/sweet flavor
it was light and crunchy, and fresh
I liked it as a little pick me up snack, or after dinner when you want a little sweet treat
WHITE STRAWBERRY
a freeze dried strawberry soaked in white chocolate
I really liked this! It was like eating a piece of white chocolate with bits of strawberry flavor in it, but the strawberry tartness that can sometimes be present with freeze dried fruits is mellowed out by the white chocolate.
also, not super sweet
a great after meal treat 🙂
POCKY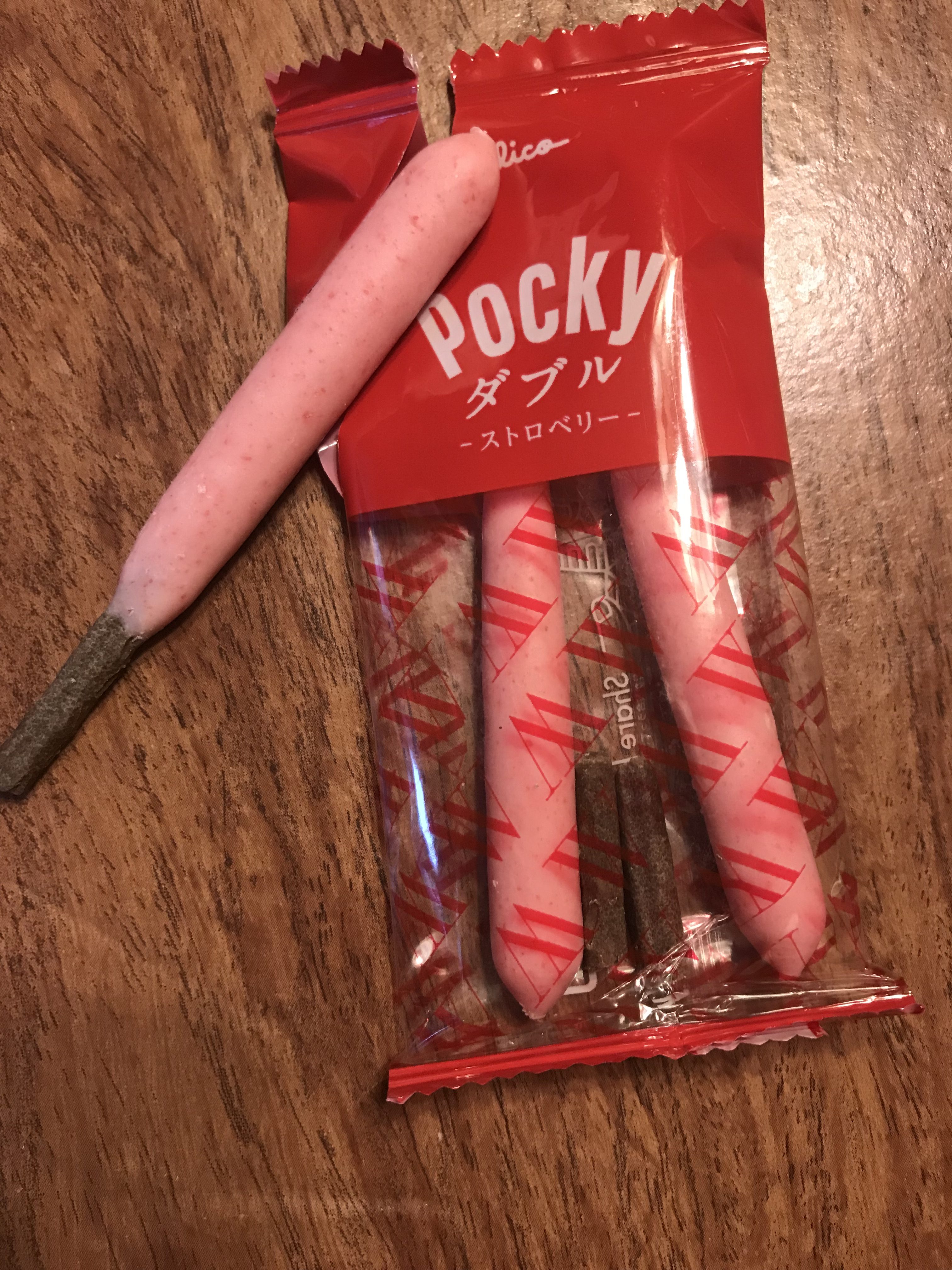 easily my favorite in the box, these are strawberry cheesecake coating on a short chocolate stick
very rich, only need one or two at a time
sweet, creamy, with the perfect little mild chocolate crunch at the end
SUPPA MUCHO STICKS SOUR PLUM
crispy potato sticks seasoned with sour plum
honestly…thought these would be weird…loved them. Salty, sweet, tangy, all in one
I think if you like salt and vinegar chips, these would be a hit for you, but with a bit of a plum taste and just the slightest hint of floral
SPRING RICE CRACKERS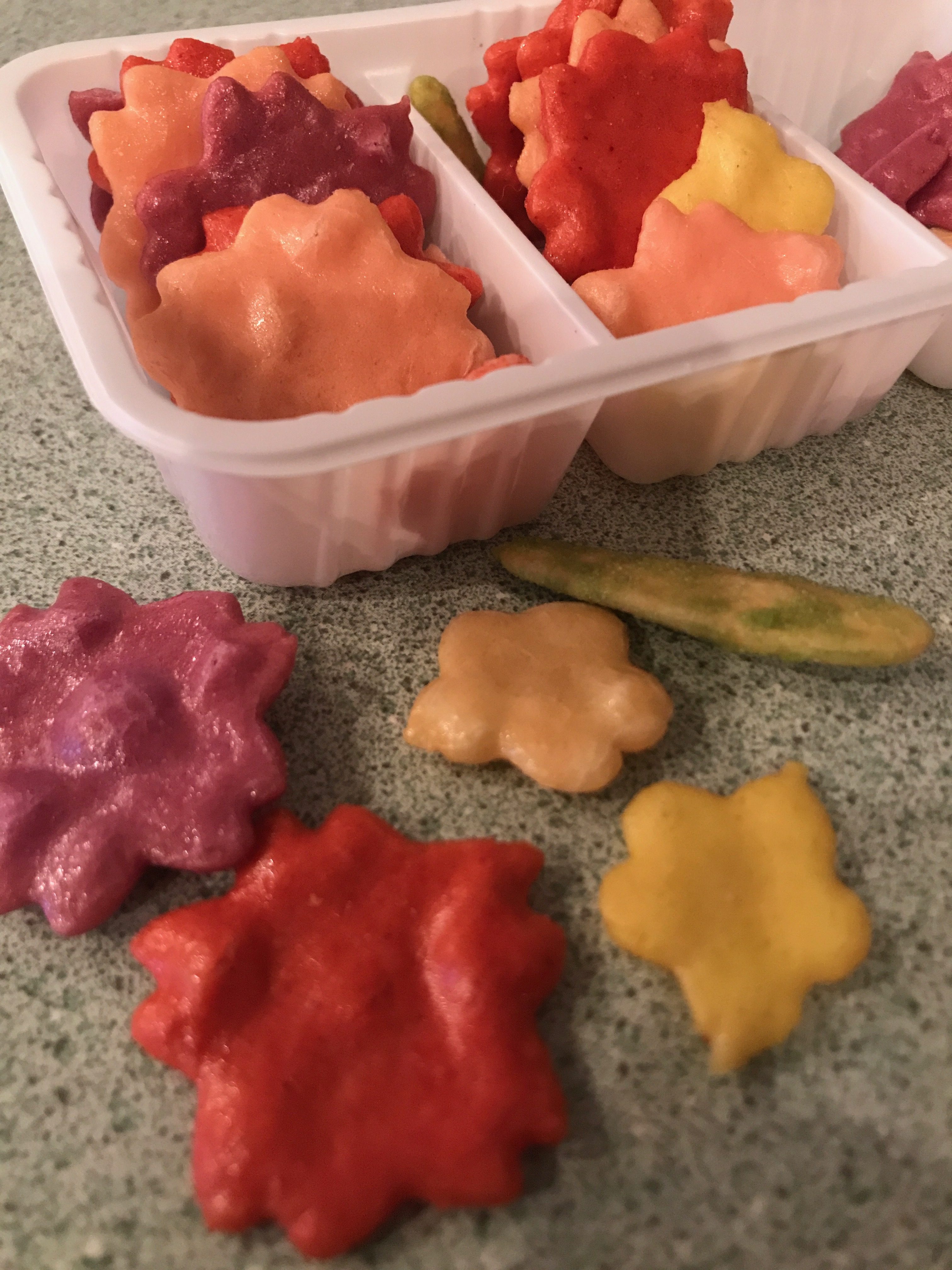 assorted rice cracker flavors in plum, matcha, purple sweet potato, shrimp, turmeric, salt, chili pepper and soy sauce
crispy and light
red ones are sour for sure, almost has a corn chip flavor
green one reminds me of corn pops cereal!
SAKURA SHRIMP KAMIMOCHI
honestly for this one… I just personally can't do it. It smells way too fishy for me. I took a nibble and it was an immediate pass for me. I'm sure some people may love it, but shrimp flavored crackers are not for me.
UMA SABLE
this was pretty good!
like a butter/shortbread cookie with some sweet plum flavor in it
mildly sweet and rich
flavors went well with each other
HAND BAKED BUTTER SENBEI
a butter rice cracker
this one was a pass for me and my mom
very buttery, oily texture, dense
has a very off taste that I couldn't put my hands on
Overall, I like this idea! I would love a subscription like this every month to try new treats. Obviously this box in particular had some hits and some misses for me, but I love the fact it incorporates a completely different culture and taste than snacks that I am used to, and is actually authentic! Great idea, and overall a great service.
DISCLAIMER: I received this to try for free from the company. This is an UNBIASED review.