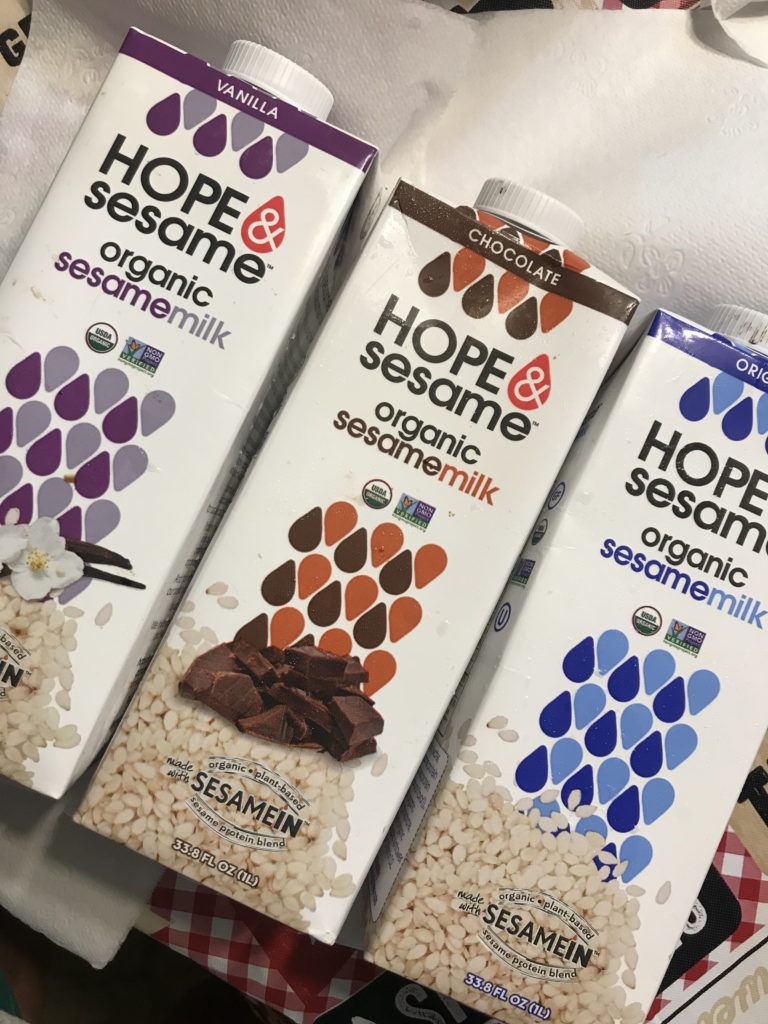 Dairy allergy? No problem. There are plenty of alternatives today, including soy and almond milk. But what if you have allergies to those too? Or you are a vegan and have tree nut allergies?
In comes Sesame milk! Dairy, tree nut, soy and gluten free, as well as USDA organic and Kosher.
Hope & Sesame has organic sesame milk which has 8 grams of protein per serving containing Sesamein. They also sustain the planet: sesame grows in drought/ dry climates that other crops could not sustain life in, aka less water is needed!
Hope & Sesame also donates a portion of their profits tocancer research. You can learn more here: hopeandsesame.com/mission
As for the flavors: chocolate, original and Vanilla

I tried the Vanilla first in my iced coffee. It reminded me of an almond/soy milk mix but with bolder flavor. It was mildly sweet, but I did notice it had somewhat of a "piecey" texture (have you ever had pea protein? It's kind of like that) . 3 stars
The Original has a relatively bland flavor – probably best to use this in cereal or oats. There is somewhat of a sesame after taste. It isn't really sweet, either. I wouldn't drink this straight from the carton. However, very creamy and on the thicker side. It almost looks like a cream coming out of the carton. 2 ½ stars
The Chocolate is fantastic! Nice and sweet, yummy chocolate flavor. Very smooth, non-piecy in consistency, no noticeable after taste. I would easily swap this with chocolate milk – and is most similar to an Ovaltine in flavor. 4 stars
Overall, while these aren't my FAVORITE, I DO like that these milks have protein. I love almond milk in my oats, but I hate that I am lacking protein then. The chocolate is by far my favorite, which I am thinking will be a good post-workout snack, as dairy can be harsh on my stomach after a work-out.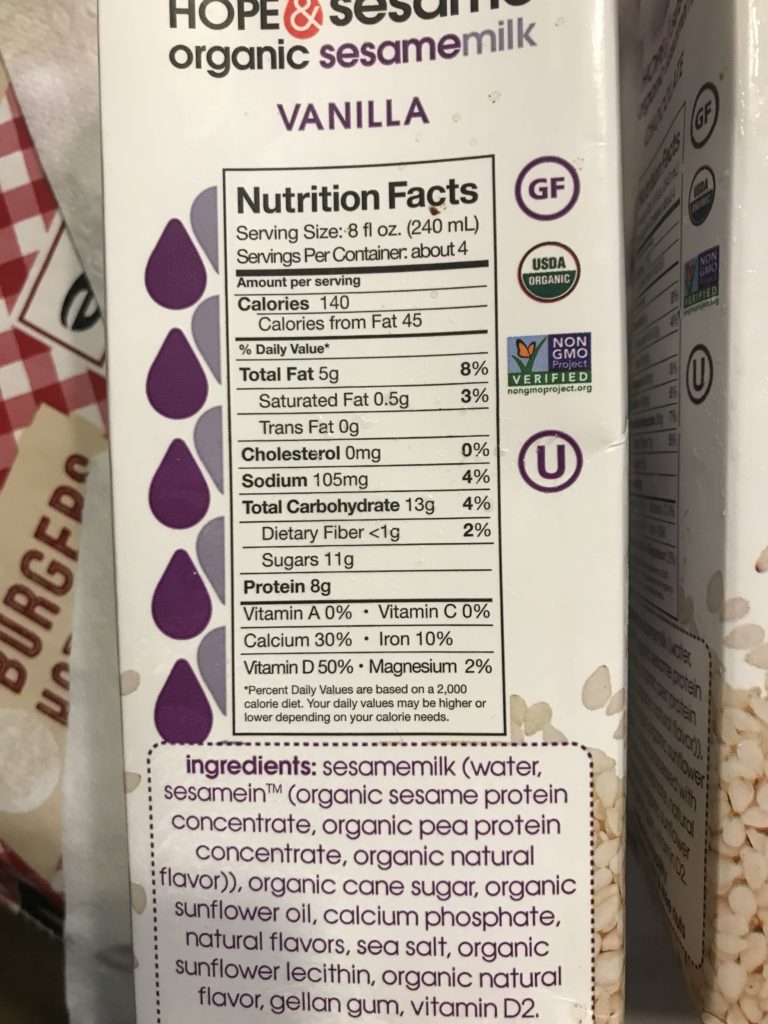 DISCLAIMER: I received these to try for free from the company. This is an unbiased review.