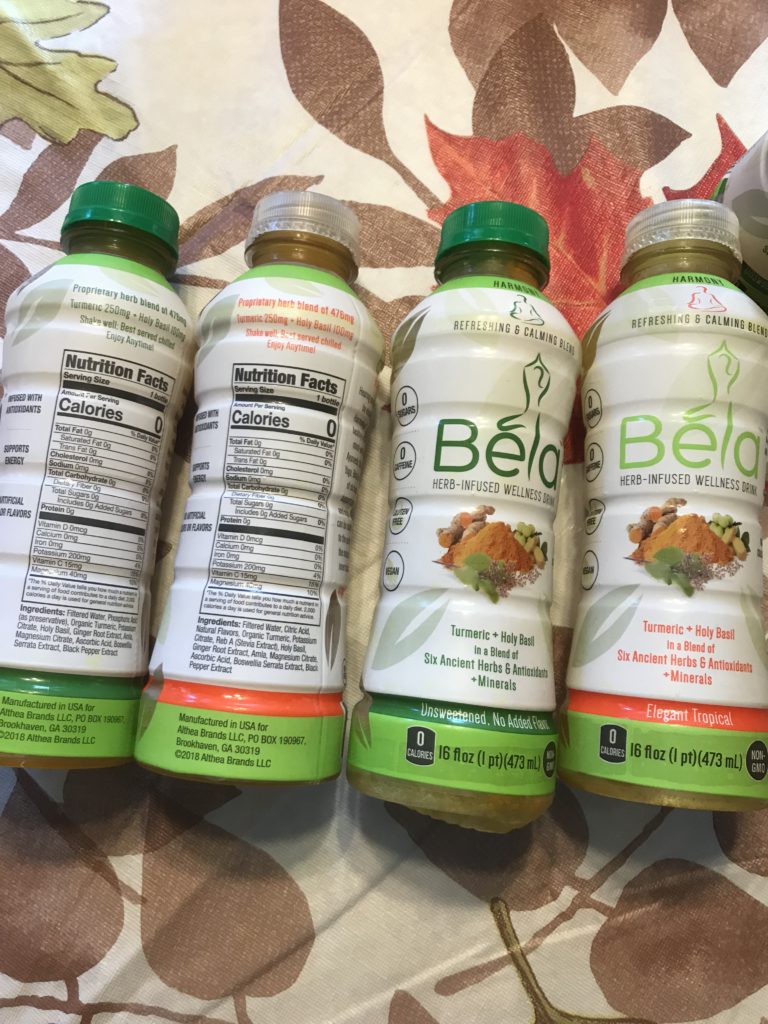 Bela Harmony herb-infused drinks were inspired by Ayurveda, a somewhat sister of yoga, aimed to support overall mind and body wellbeing.
So what's in the drink?
It's a blend of 6 herbs, electrolytes, vitamins and minerals (like potassium and magnesium, to replenish what we may lose in a workout) and antioxidants. In particular, there is Turmeric, Ginger, Pepper extract, Tulsi and Shallaki (to be honest, I haven't even heard of half of these!)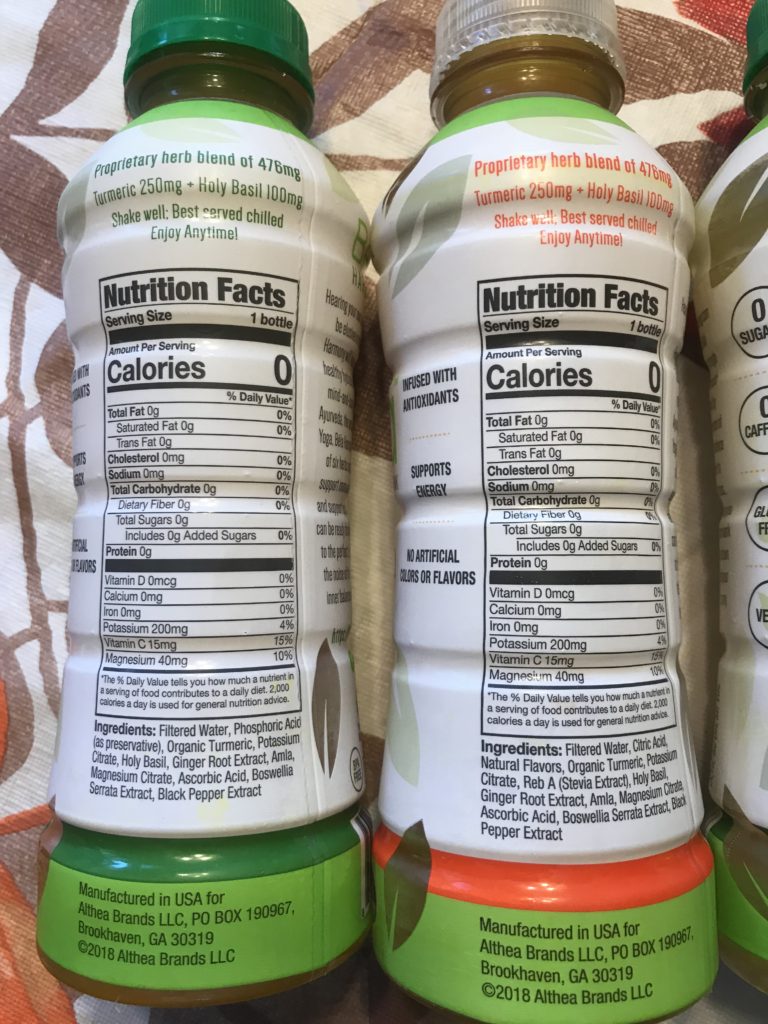 It comes in 3 flavors, I was sent the Elegant Tropical and Unsweetened variety (but also comes in Delicate Berry).
The drinks have 0 sugar, 0 caffeine, are gluten free and vegan.
Elegant Tropical: reminds me of a light tea flavored drink, with a tiny bit of a kick. I can definitely taste the stevia (which isn't my favorite) and it is particularly on the sweeter side. It almost has a fruity, lemony flavor with a hint of turmeric. I think it would be too strong to drink intra-workout for me but perhaps after, over a glass with ice in it. I find the flavors particularly strong, however, I let my Mom try one and she really enjoyed it, she states she found it very smooth and refreshing. 3 stars from me.
Unsweetened, no added flavor: This flavor is a little less overpowering for me. You can definitely taste more of the herbs – a basil and turmeric blend. Not sweet, but refreshing. It reminded me of a cup of black tea mixed with a bit of a lemony flavor. I actually preferred this one a bit over the Elegant Tropical. Again, Mom likes both J 3 stars
Overall, while they weren't my cup of tea, I do like what the company is promoting. And hey! Taste is subjective. I try to always get feedback from others when doing a review. Tea and herbal flavors is definitely something that is very subjective, as displayed with my Mom really enjoying these beverages and me, not so much. However, if you are big into herbal teas I would definitely give this a try.
DISCLAIMER: I received these to try for free, from the company. This is an unbiased review.