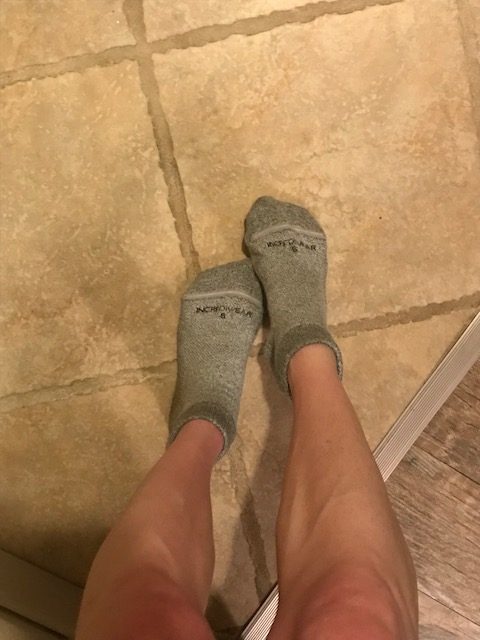 The lovely people over at Incrediwear offered me to try a pair of their Therapeutic Socks for vascular conditions – Circulation + Sock. These socks were designed for relief by those who suffer from vascular/circulatory issues. According to the box, these socks help increase circulation, which in turn then can reduce swelling. You are able to wear them 24/7, they are loose fitting so they do not reduce circulation, and come in a variety of shapes and sizes.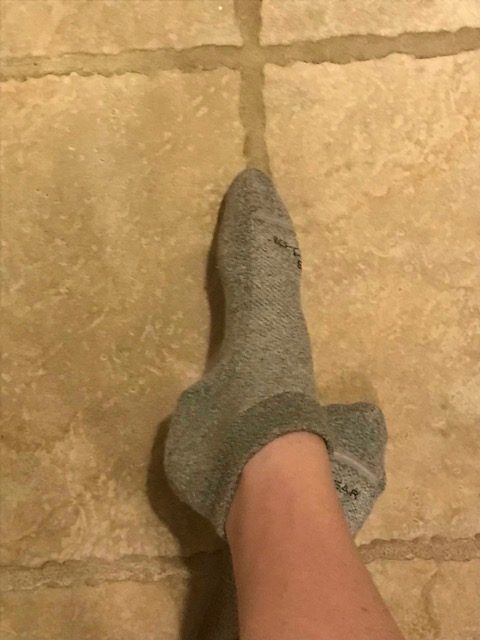 Being a Diabetic (and a sufferer of cold feet!), I was pretty excited to try this. It seems no matter how many socks I wear…feet are always cold. Maybe it's the Diabetes (darn It!), or maybe some circulation issues, or maybe even the fact we try to save money by keeping the heat on 50 (kidding).
I honestly gave these the ultimate test – I wore them to a football game in 20 degree weather. I DID wear them with Ugg boots. I also wore them around the house for comparison. They are loose fitting, I found my feet did not sweat in them either which was nice. I will say, my feet felt a little bit warmer than usual!
Are they the cutest sock? No. But honestly…what matters more? Comfort or look? Especially under a shoe! I liked that they were loose fitting but didn't slip off the back of my heel in my boot, too.
Overall, I think they are worth a try, especially if you are like me and have cold feet in the middle of the summer. My boyfriend might like these more than me…he hates my cold feet for sure 😛
4.5 stars
HAPPY NEW YEAR!
DISCLAIMER: I received these to try for free from the company. This is an unbiased review.