Hi! Mozaics Chips sent me some yummy goodies… and they want you to win a case too! (See details below).
They come in a variety of flavors. Filled with organic green peas, yellow peas, potatoes, black beans, and more. A little extra protein and fiber than your standard chip. These chips are crunchy, airy, non-oily in consistency and…addictive!
These chips are popped, NOT dunked in oil, with just a little bit of oil added for flavor. So you get a chip that's much lower in fat, and much more crispy!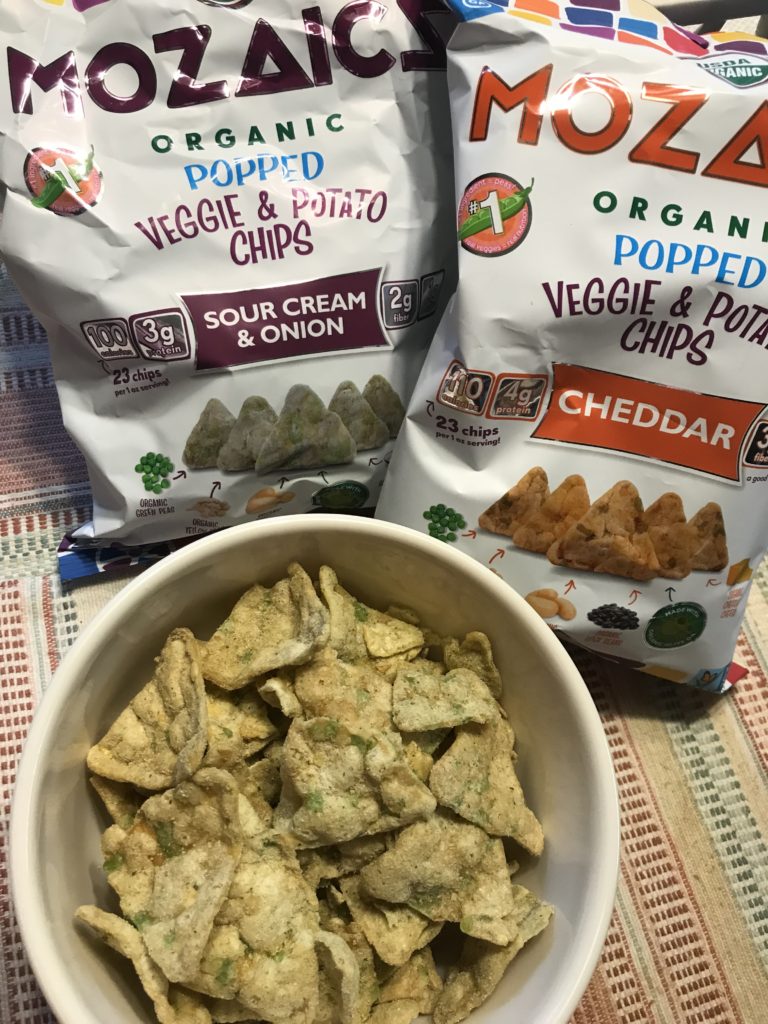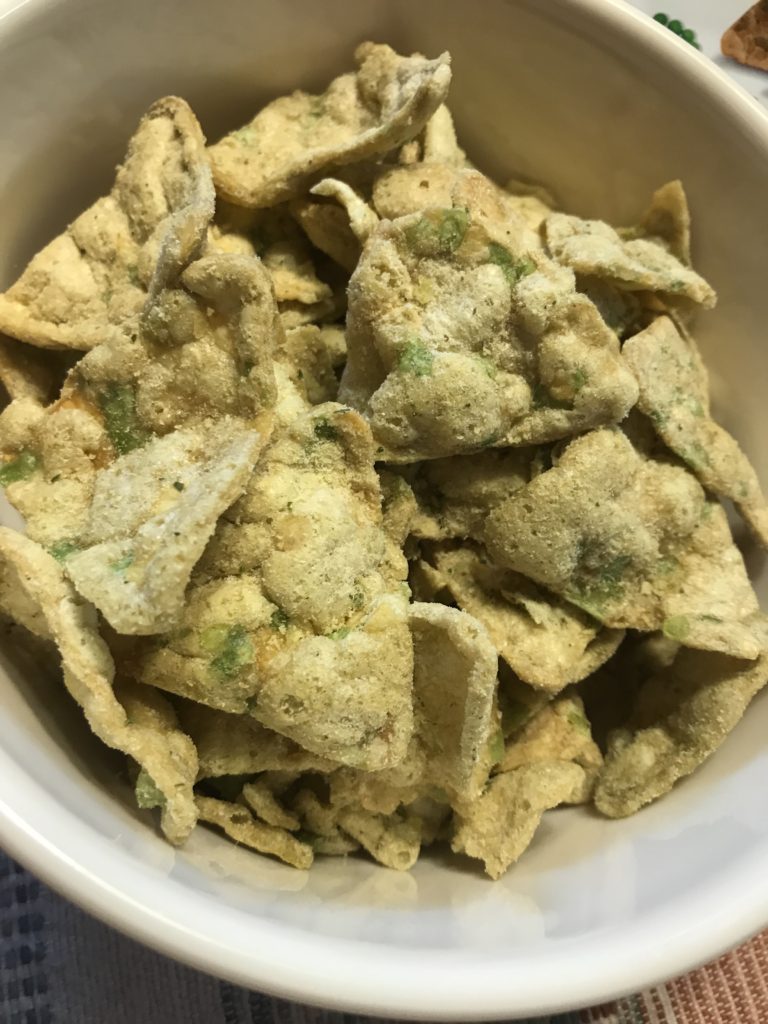 You can SEE the veggies!
Sour Cream & Onion: stronger onion flavor than sour cream, but addictive. Not too salty. –> would buy and eat again. 4 stars
Cheddar: mild cheddar flavor, not too salty. I think It needs more cheesy flavor as it's It a bit bland. 3 stars
Salsa: a favorite amongst my house– a nice kick! 4 stars
Sea Salt: the sea salt was pretty good- the pea flavor I think comes out a little more here. I almost think It needs a touch more salty flavor.
Overall, pretty good! Can't beat the added fiber and protein for a snack too!
Here's the Nutritional Facts: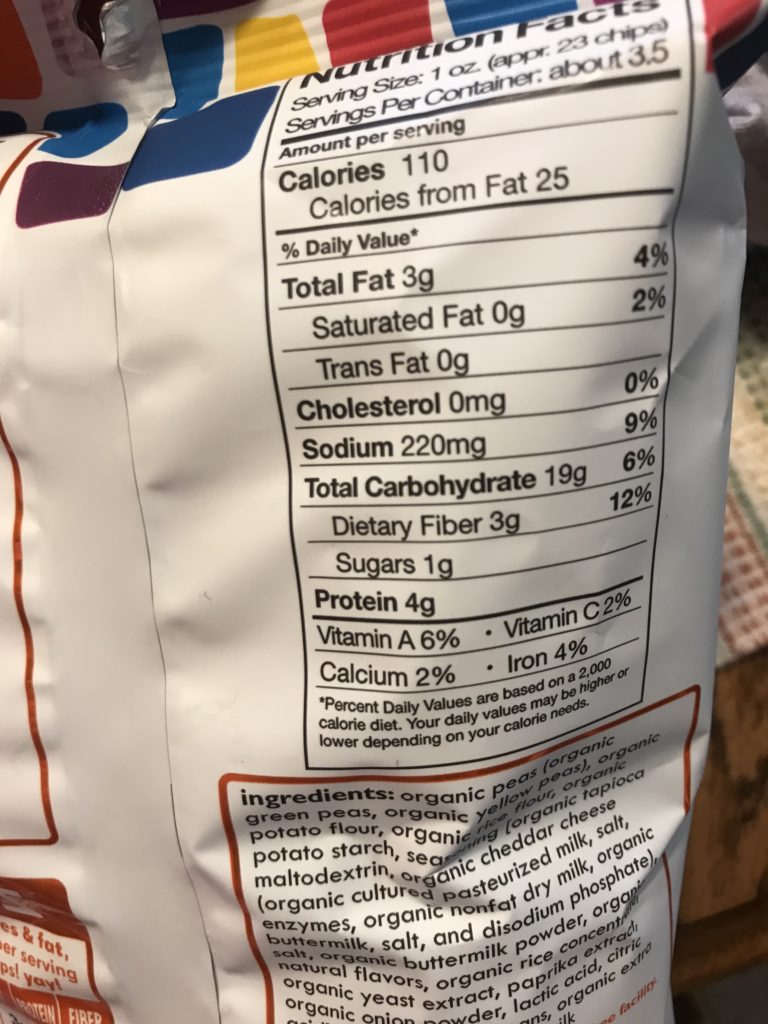 DO YOU WANT TO WIN A CASE to TRY?
RULES: U.S. Only.
please follow @mozaicschips on IG.
please go to my post on IG ( @ lisa_T1d) and tag a friend!
if you do not have IG, please comment here which flavor you'd like to try.
GIVEAWAY ENDS: 3/31/2020
DISCLAIMER: I received these chips for free. This is an unbiased review.