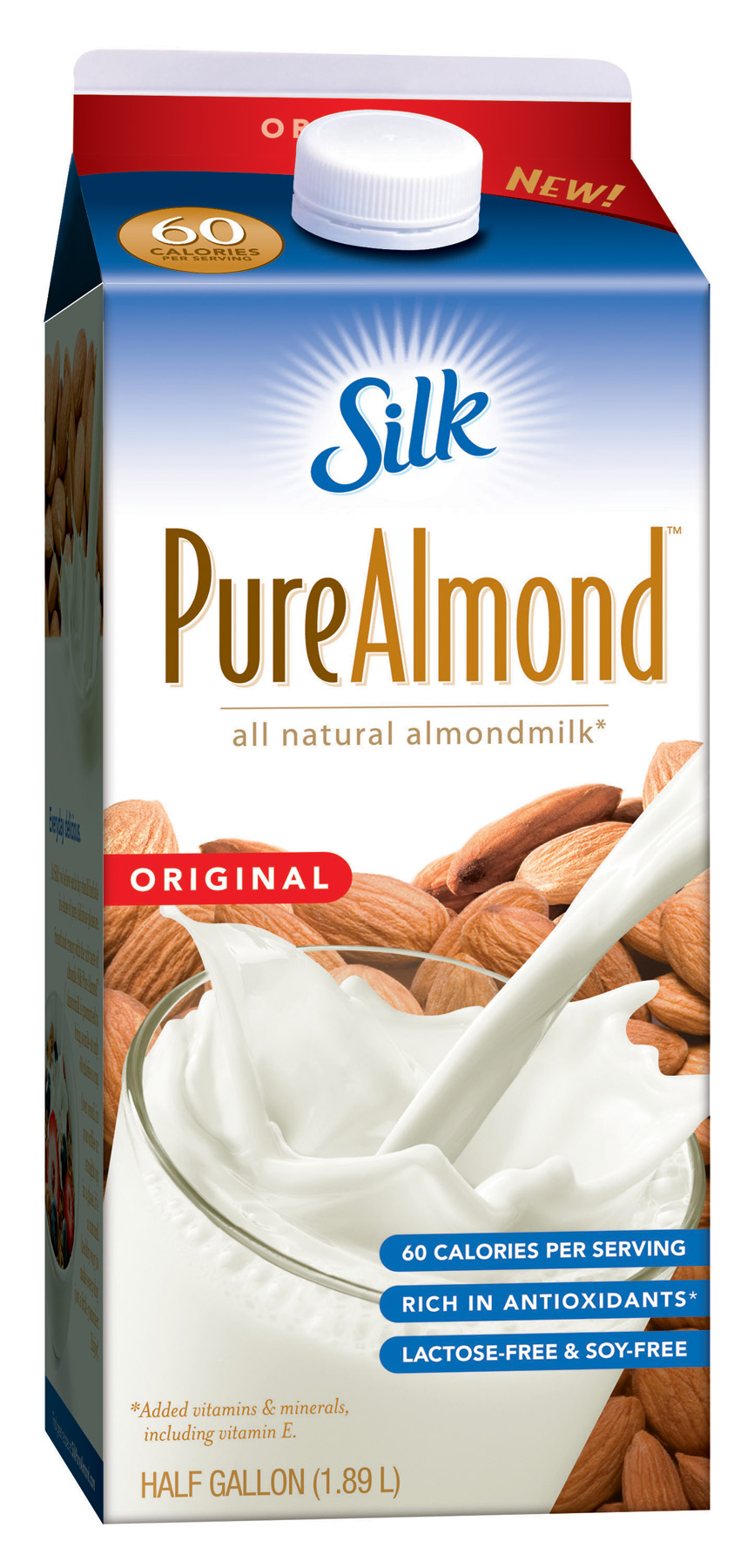 Who likes Almond milk ?? I know I do! 🙂
Before you go, almond milk? what is that!! – Hear me out! This stuff is tastier than it sounds, and is really conveinent for those of you who can't do dairy, or want a low calorie alternative to milk, soy milk or any other type of "milk" (rice milk, hemp milk, etc.).
Silk, normally known for their soy products, has come out with almond milk! Each glass of Silk Pure Almond has vitamins and minerals, the same amount of vitamin D and calcium as regular milk, and comes in two flavors- vanilla  and original. The original contains 60 calories per cup, and the vanilla contains 90 calories per cup. They are all soy, dairy and lactose free. 
So, Silk brand sent me 2 coupons to try this yummy almond milk (thanks, Mike!), and now YOU can too! THREE lucky winners will be chosen, each entitled to a coupon for a free half gallon of SIlk Pure ALmond.  BUT- ONE lucky winner will also win a free Silk Pure Almond branded ChicoBag with the coupon!
How to enter?
1. (mandatory) What is your favorite way to use almond milk? If you never had almond milk, what is your favorite alternative to cow's milk?
*Extra Entries*
2.  (*2 extra entries*) Add me to your blogroll/Follow Me!! Leave a comment saying you did so
*In order to follow me, scroll down to the bottom and click on RSS Feed- then hit follow!*
3. (*2 extra entries*) Link this giveaway to one of your posts. Leave a comment saying you did so
4. Tweet about this giveaway! Leave a comment saying you did so
5. If you DONT have a blog or website, find a friend that does! get them to do one of the above, and then you BOTH get entries. Just make sure you both leave a comment!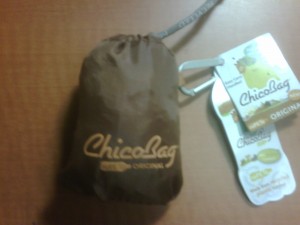 What are you guys waiting for- enter now!!
Giveaway ends May 1st 2010. U.S. residents only, no P.O. box addresses
*heres's yet another contest! Even though I don't eat meat personally, for those of you who DO eat meat, it's best to buy organic, grass fed for optimal health benefits. You can win some, and check it out here!