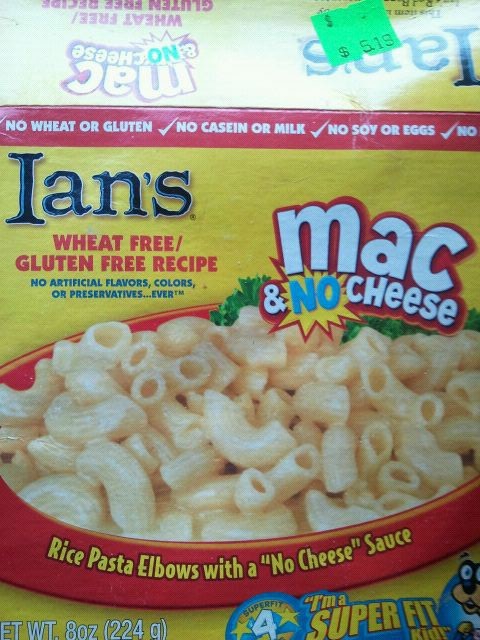 I'm not a pasta person – I'll take rice, bread and pretty much any carb over pasta. However, an exception to the rule is macaroni and cheese. How can anyone possibly turn it down? Gooey, cheesy and super comforting – what's not to love?
Ian's Natural Foods is a brand that I happen to like, so I figured I would try the Ian's Wheat Free/Gluten Free Mac & NO Cheese that I saw at the store. According to the sticker on the box, I paid $5.19 for it, which is a bit steep, but I also know from experience that gluten free foods tend to be expensive.
So I cooked this by the recommended method, via the microwave. Which, let's be honest, even if it WASN'T the recommended method and the oven was suggested instead, I'd probably still pick the lazy route and use the microwave. So it was convenient for me the microwave WAS the preferred method =)
As it was cooking, it smelled like chicken noodle soup. Huh? I mean I knew this was called "Mac & NO Cheese", but I was still hoping for a cheesy smell! After the cook time, here's how it looked straight from the oven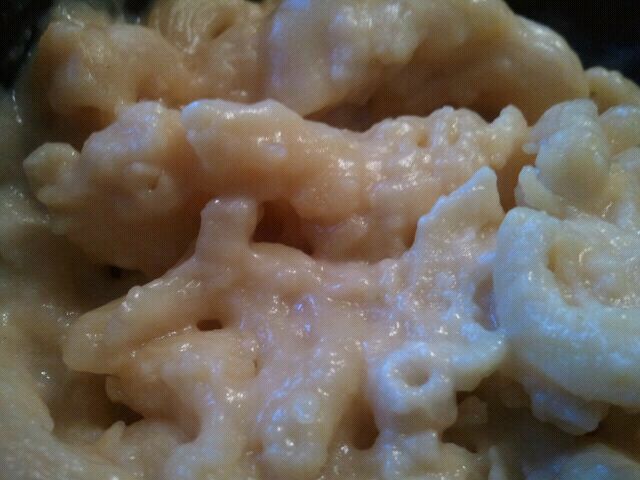 I wont lie and say it was the most attractive looking entree. It looked kind of...mushy.
Now, finally onto the flavor. What happened to me is the sort of thing that I hope has happened to more people other than myself. When there are 2 cups on the table, say one with water and one with soda, and you go to drink the soda cup but accidentally grab the water cup, take a sip, and then are completely taken aback it's not soda.
That's what it was like with this mac and cheese. Or, rather, "Mac & NO Cheese".
I was expecting at least somewhat of a cheesy flavor. However, I got nothing. It tasted like chicken noodle soup. Weird, I know. But honestly, it had the flavor of chicken noodle soup, but with a creamy sauce and noodles like macaroni and cheese.
I'm not saying it was bad, it was just unexpected. The noodles were pretty good, but had spots of funky-ness going on. Like some noodles on the edges were over cooked, and some on the bottom fell apart and were "piecy" almost.
The rest of/majority of the noodles were soft and had that baked, home-made mac & cheese consistency. The sauce surrounding the noodles was creamy, and not too salty, and there as a good quantity. So overall? I'll give it a 3 star rating. I might eat it again, but it won't satisfy a macaroni and cheese void for me.
If you had to choose only one to eat….would it be pasta/noodles, rice, or bread? I'd pick bread, hands down. =)