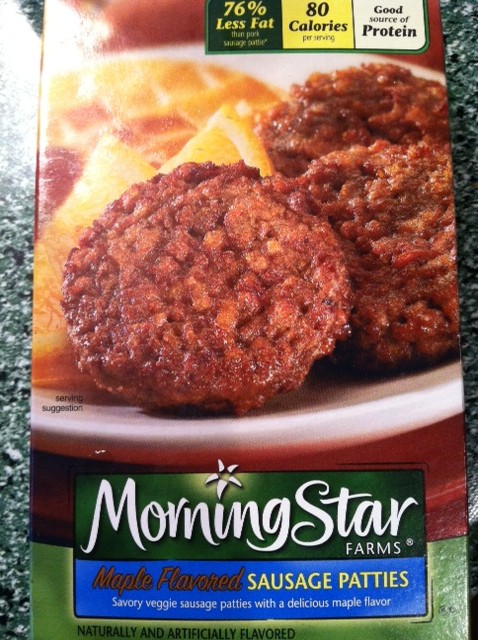 Yummy! More protein-filled finds.
NOW, when it comes to protein, I think closest to nature is best. Chicken breast, eggs, turkey, things like that. However, a nice switch up every now and then is definitely called for and satisfies a craving. Today's find? These vegetarian Morning Star Farms Maple Flavored Sausage Patties!
We all know how much I adore maple, right? 😉
I'll admit the ingredients aren't perfect as I'd like them to be, but the nutritional facts pack a nice punch to make up for it. 80 calories a patty and 10 grams of protein- that I like!
I cooked these up in a skillet with some non cook spray. I also added a wee but of SF Maple Syrup for fun. They ended up cooking soft on the inside, and nice and crispy on the outside.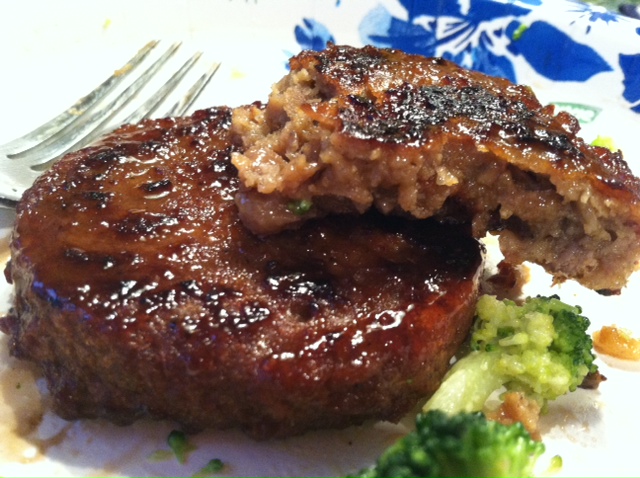 Upon first bite? YES! These were certainly delicious. They had a smoked flavor, and were slightly sweet from the maple. They tasted just like regular sausage! The consistency on the inside had some texture, kind of like a veggie burger, but was very soft. I think next time I may even add more maple syrup for more enhanced flavor 🙂
Overall, delicious! I will definitely buy these again. I'm a little bummed there's only 6 in a box, and I ate 3 at a time which can be expensive. However, I think they're a great addition to my protein family I call the fridge/freezer. And 10 grams of protein is great for a little patty! 4.5 stars
What's your favorite protein-filled food? Mine is ground turkey (lean of course!). Perfect for burgers and meatloaf!