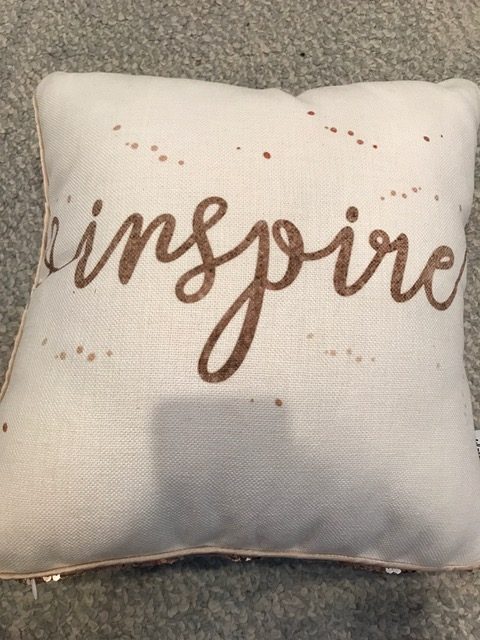 Mermaid pillow…what a perfect name for this product.
You can read a backstory on their website here.
But these pillows are great. They have both a sequin side, and a softer side without sequins, allowing for both fashion and comfort.
The sequins are SO. MUCH. FUN. to play with.
(I'm serious…  left this in the back room and caught a family member playing with it for a solid 15 minutes)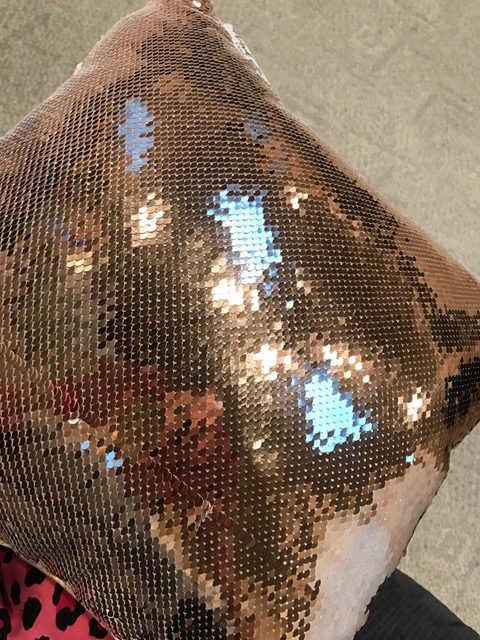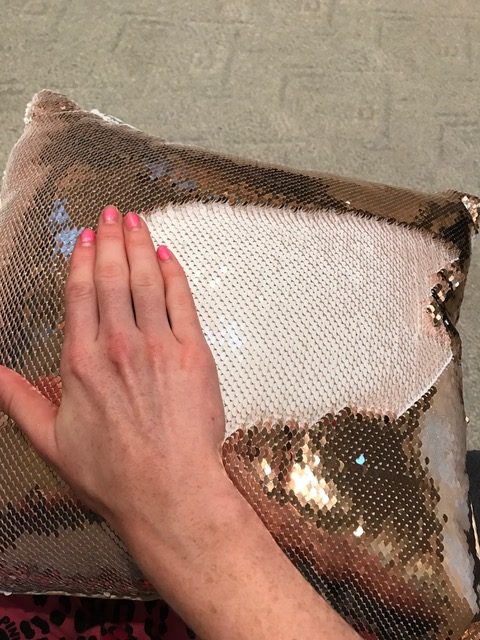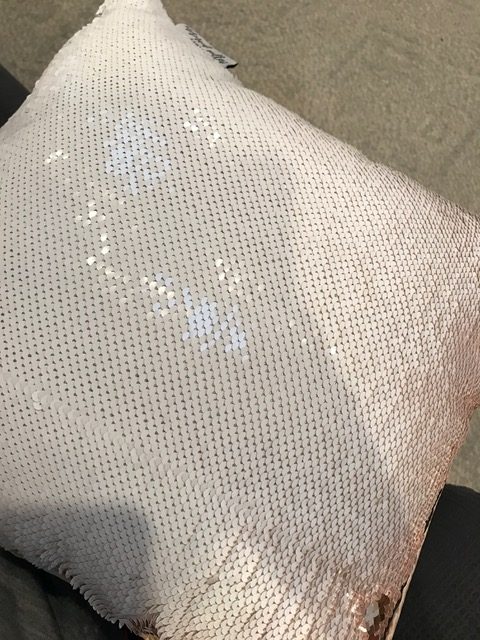 I am a super fidgety person so this is great to play with during a TV show, or honestly I sat with it when I was feeling anxious. Something calming about the sequins turning different colors. They are smooth and easy to turn as well– won't get stuck or hurt your hands, etc.
I really liked the other side for show as well– a sleek design, made with great quality.
What also caught my eye with this company is that they donate pillows to Children's Hospitals and, for every pillow that says "Accept, Understand, Love", they donate $5.00 to Autism Speaks. That really hits home for me, because I have a family member who suffers from Autism. It also so heart warming that they donate pillows to children's hospitals because I BET children love to play with this and watch the sequins turn colors.
Charlie even enjoyed the pillow 🙂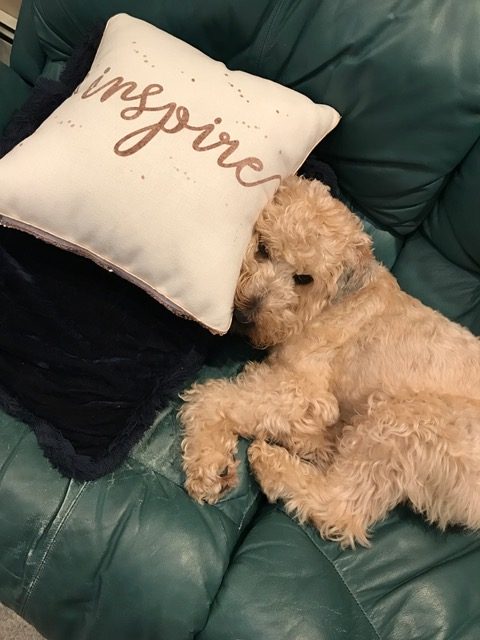 Overall, I really love this company and this pillow is great. Please give them a try! You (or your children!) will not be disappointed 🙂
This is an unbiased review. I received this pillow for free.