Sparkling Ice had a promotion the past few months with a "Mystery Fruit Flavor" with #WhatTheFlavorSweeps, in which the brand has finally revealed the flavor is… PASSIONFRUIT PUNCH!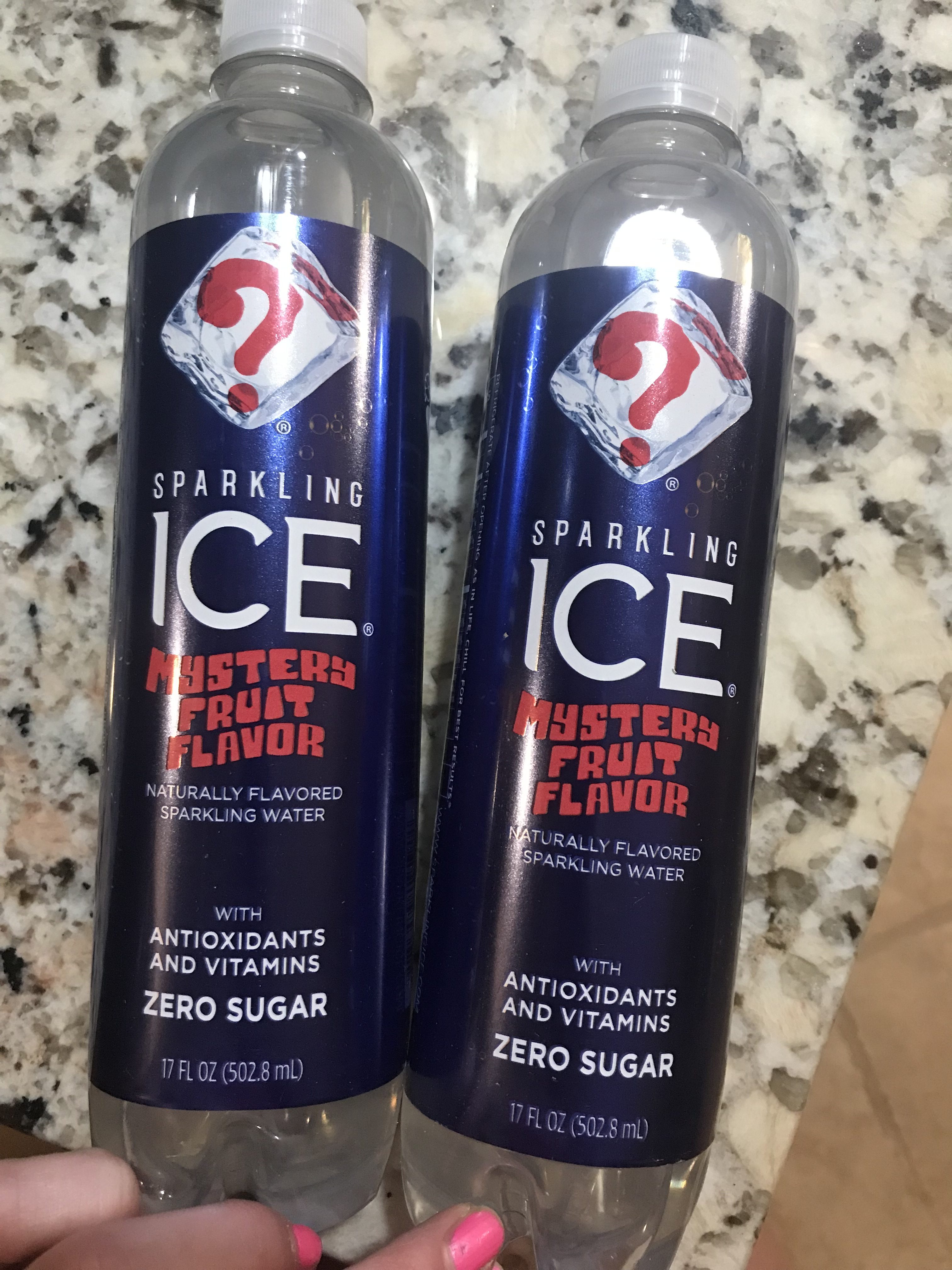 This drink is naturally flavored sparking water, with antioxidants, vitamins and ZERO sugar! Caffeine free, with zeros across the board for calories, carbs, sodium and sugar. It has some Vitamin A, Niacin, B12, Pantothenic Acid, Vitamin D, B6, and Biotin.  Sparking Ice has 16 other flavors, which are all lightly carbonated, low in sugar and calories, and naturally flavored. You can read more about them here.
So how does it taste?
Delicious! I made sure to chill it in the fridge for a few hours to get the full experience.
Refreshing, crisp and light in flavor. Lightly carbonated, which I actually prefer, because I hate when a drink is SO fizzy that it "hurts" a bit drinking, and almost causes some indigestion.
It was lightly fruity, almost tasted like a cross between peach, pineapple and berry flavors. AKA the perfect summer drink! (I also think this would be great mixer for alcoholic beverages, for those of you who want a low calorie treat AND are of the legal age 🙂 )
Make sure to give this new flavor a try if you see it in store!
I received this product to try for free. This is an unbiased post/review.