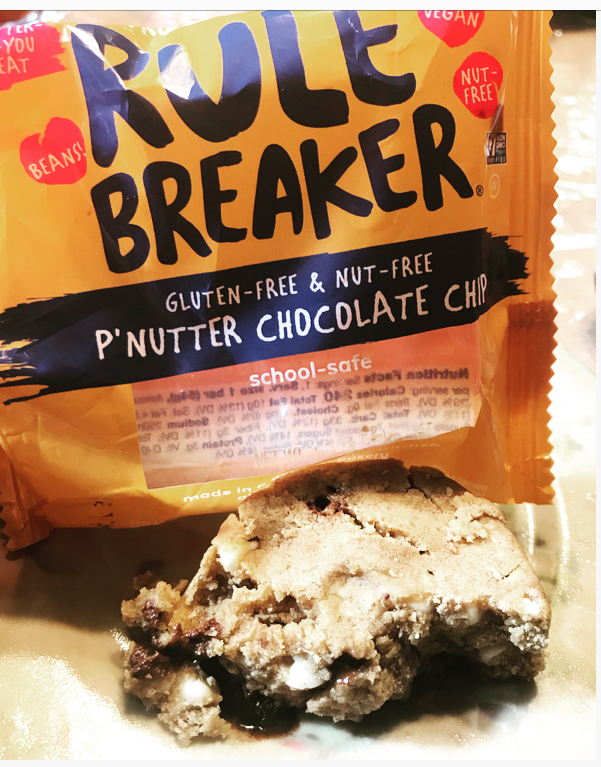 Peanuts are a problem these days- it seems allergies are very common, and places like schools and hospitals have become completely peanut free as a result.
Gluten is another problem. It is present in MANY foods, and can cause distress to those who are gluten intolerant or have Celiac's disease.
In comes Rule Breaker snacks, who have developed  peanut free, nut free, gluten free and vegan snacks that are school SAFE! These snacks are made with chick peas, so they also provide a good source of protein and fiber. The company sent me the P'nutter Chocolate Chip Blondie to try.
It has 240 calories for one piece, with 10 grams of fat, (4.5 saturated), 33g of carbs, 3 grams of fiber, 13 grams of sugar and 3 grams of protein. So even with chickpeas as the first ingredient, I wasn't super thrilled with the nutrition, but if it's intended to be a treat, then I think it's ok.
I had it both right out of the package and microwaved for some added goodness. Here is what it looked like: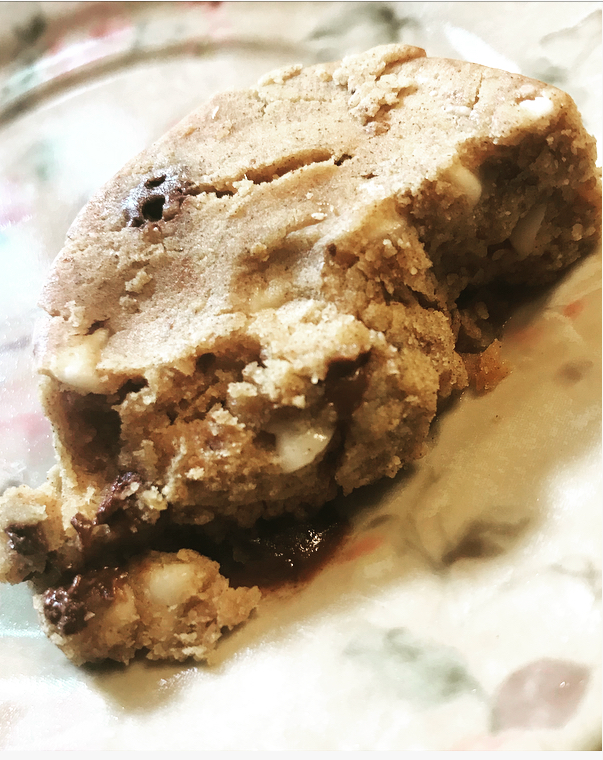 Okay, Okay…but how was it?
It was…good. You can definitely taste the chickpea flavor, as it is predominant throughout the blondie. So if you're not a chickpea fan, you may not like this.The mini chocolate chips add a nice touch, just the right amount of sweetness, and balance out the chickpea flavor. Not sure what the white parts of the bar are….white chocolate? They were sweet and also added a nice touch with a mild vanilla flavor.
I actually recommend microwaving it and then waiting a minute or two and eating it. The chocolate chips get all melty and the texture shifts from more dense and soft to slightly on the crunchier side. The bar itself has a sweeter feel to it, and is rich which is partly from the beans but I also believe from "no-nut butter" listed.
Overall, I think it's a good snack, especially for kids who may feel they are left out from parties, etc. because they cannot eat the same snacks as everyone else if they have nuts, gluten etc. in it. It has a rich flavor, but is sweet enough that kids and adults can enjoy.
Overall, 3.5 star.
I received this to try for free from the company. This is an unbiased review.