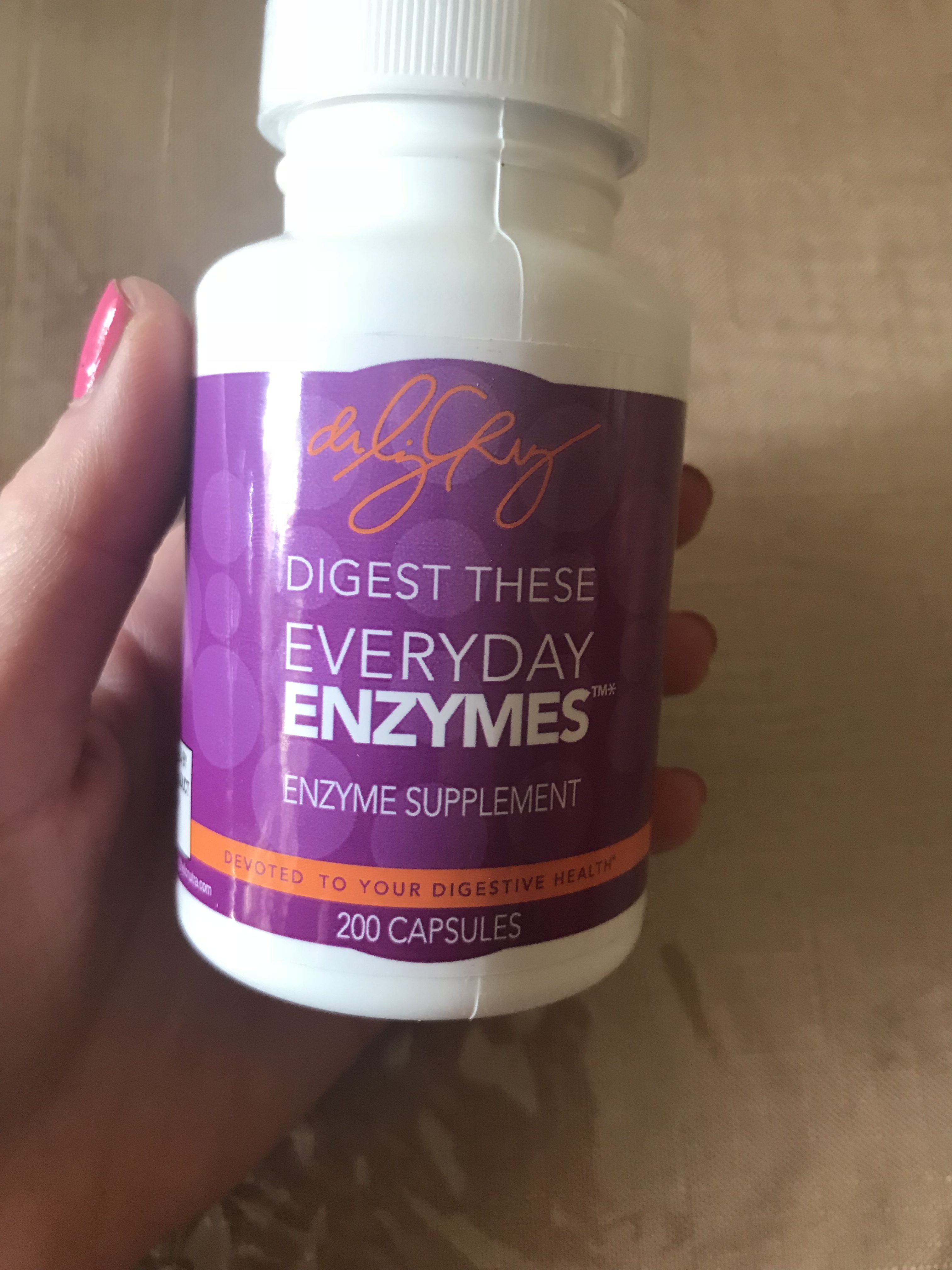 You are eating the healthy food…but are you properly digesting it? Dr. Liz Cruz, a gastroenterologist, is the creator of Everyday Enzymes, a natural supplement designed to help you digest and absorb all the healthy nutrients.
According to the pamphlet I received, this supplement helps support the digestion of protein, fats and carbs, as well as aiding in digestive issues such as reflux, gas, and nausea. It may also boost the immune system, and can be given to children, pets, and during pregnancy! (But please, always check with your personal doctor).
The label lists an enzyme blend of various enzymes, which thanks to my medical & nutrition background I understand, and can help decode for you!:
Amylase–> enzyme that digests starch (carbohydrates)
Protease –> enzyme that digests proteins
Lipase –> enzyme that digests fats
Cellulase –> enzyme that digests cellulose, an indigestible carbohydrate, such as in Celery or Broccoli
Invertase –> this one I had to research, but it is an enzyme made by yeast that helps break down sucrose, or sugar.
Diastase –> this is basically more Amylase
Lactase –> enzyme that breaks down lactose, in milk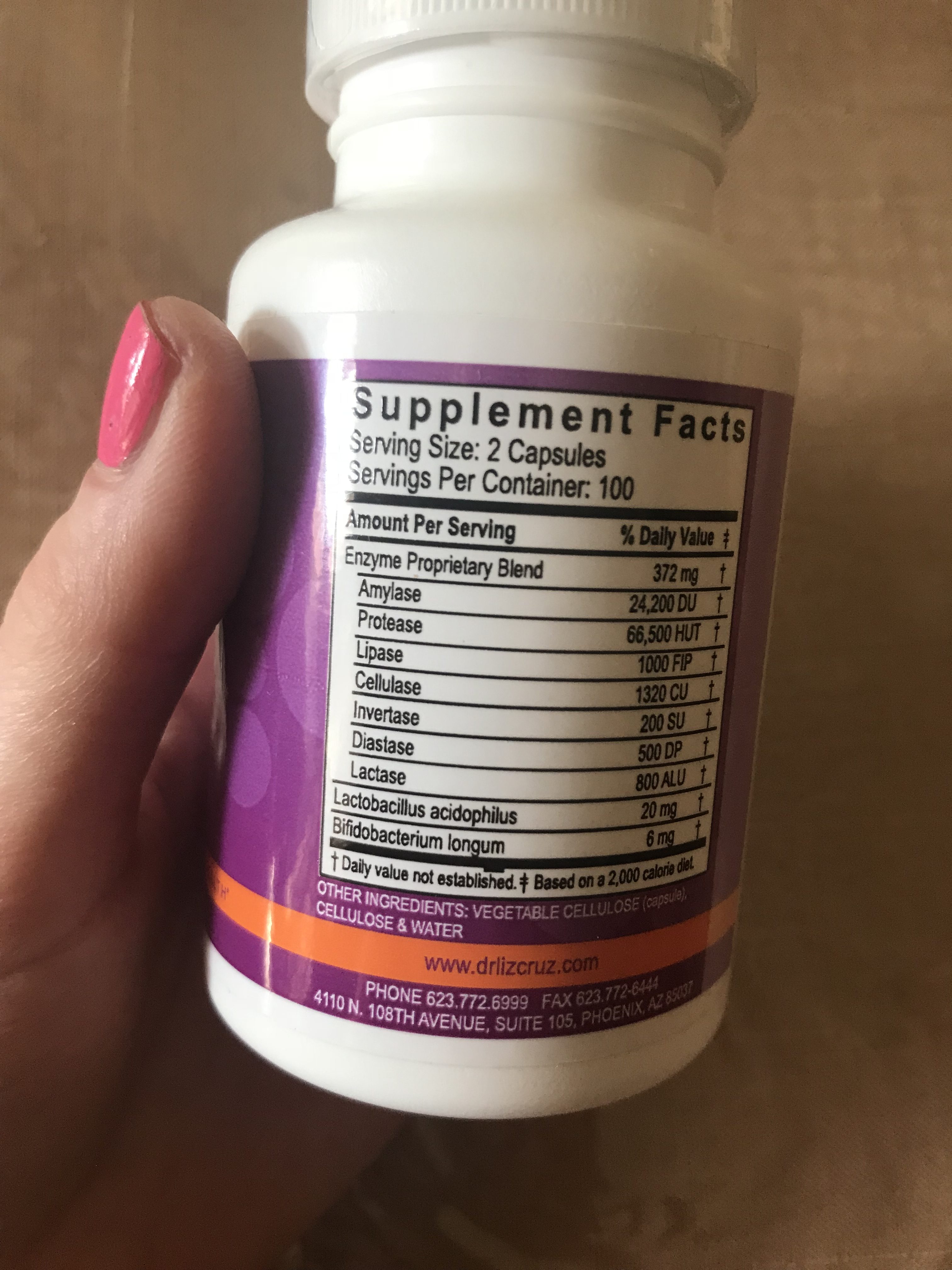 + has some Lactobacillus acidophilus & Bifidobacterium longum, aka probiotics for gut health.
You are instructed to take 2-3 capsules per meal or as instructed by your Doctor (or PA!) The label states you can also pull apart the capsules and mix it with food.
The pills are relatively small and easy to swallow. I had them in the morning or with spicy or higher fat meals, as I usually feel a little "ill" after eating too much fat (I love you avocado, but you hurt my belly every time!).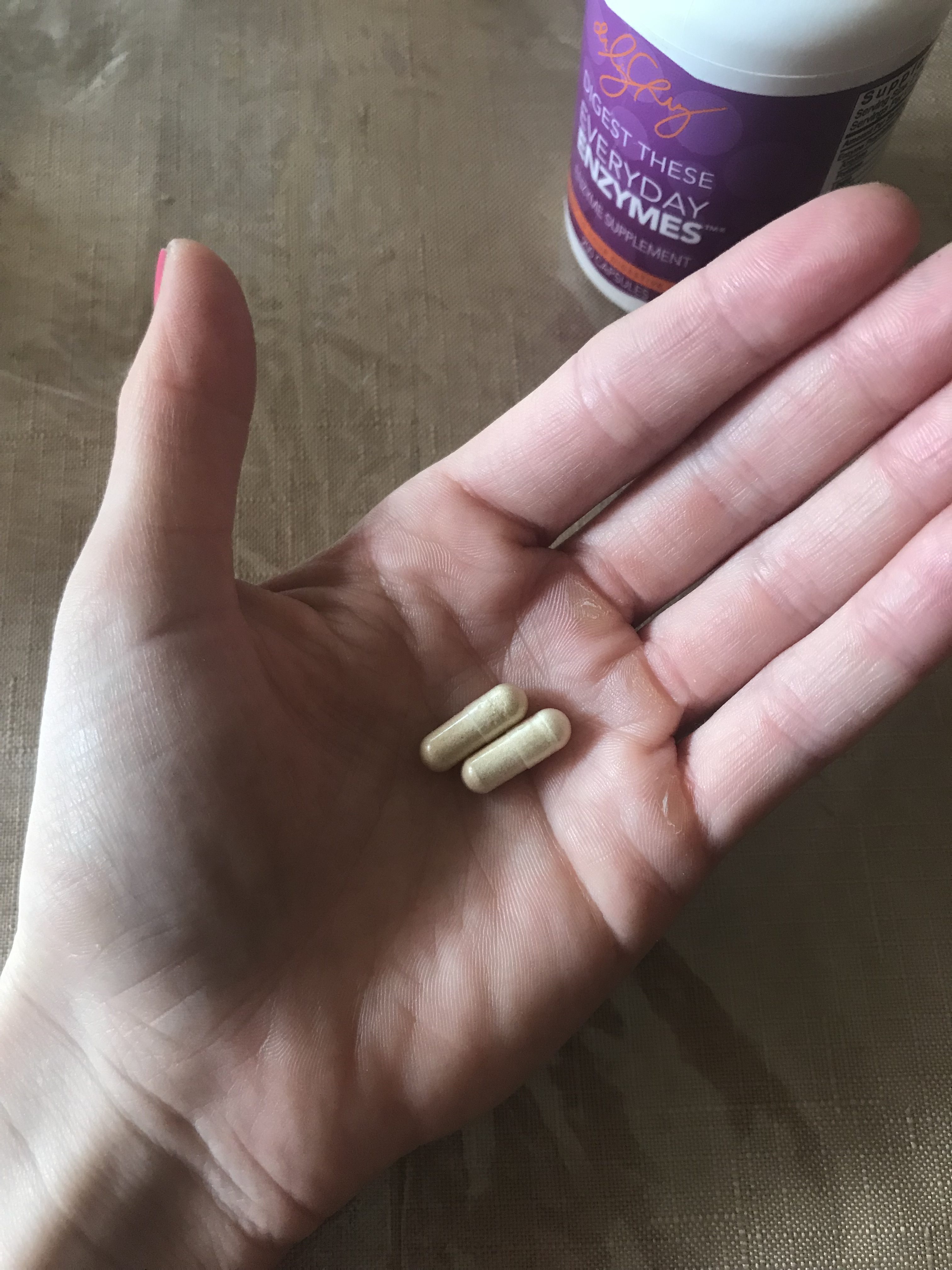 Overall, I am pleased. I can't quite explain it, but my stomach didn't have that "heavy" feeling after bigger meals. I didn't have any adverse effects, stomach upset, nausea, etc. while taking the pills. While I can't comment on my energy levels (because I sleep 4-5 hours a night…), I do feel I felt generally "better". Placebo? Maybe. But maybe not. Regardless, I'll take it.
I recommend giving them a try, especially if you suffer from some occasional heart burn or indigestion (remember –> always get any supplement cleared by your doctor or PA, and never self diagnose a medical problem, always get it checked out first!)
4.5 star
Follow me on IG for more reviews –> Lisa_liftsx 
DISCLAIMER: I received this product to try for free from the company. This is an unbiased review.