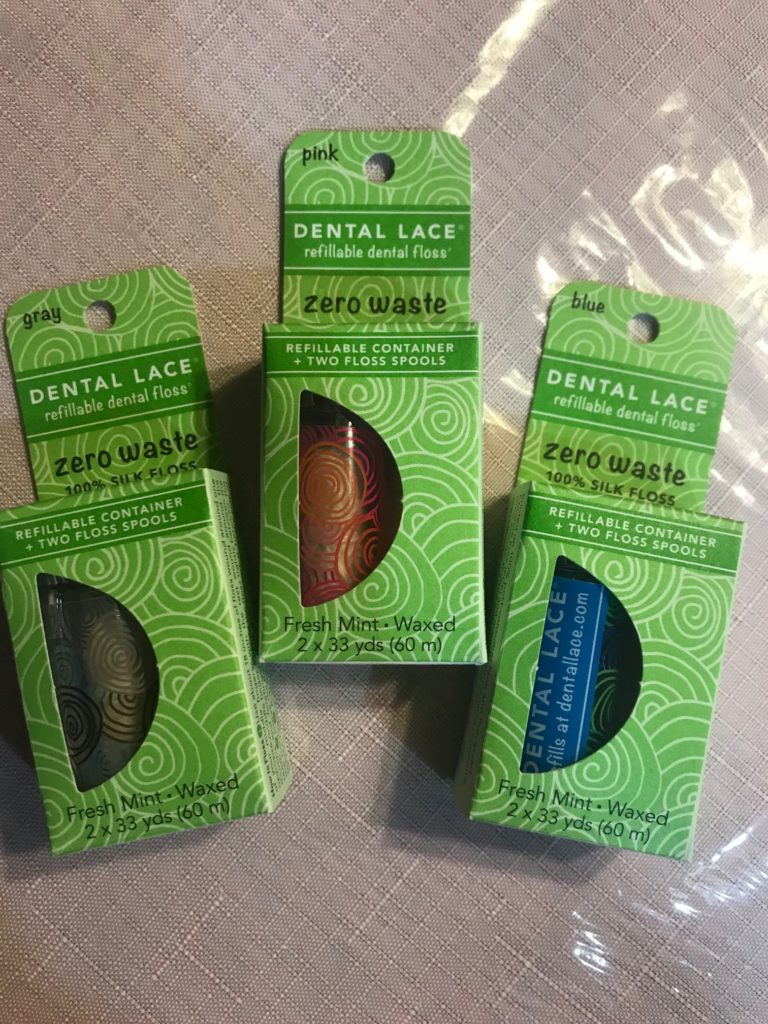 According to viajaramar.com, if everyone in the United States flossed as directed, the number of empty floss containers would pile as high as a football filed that is 6 stories high on a YEARLY basis. So whats the solution? Not floss?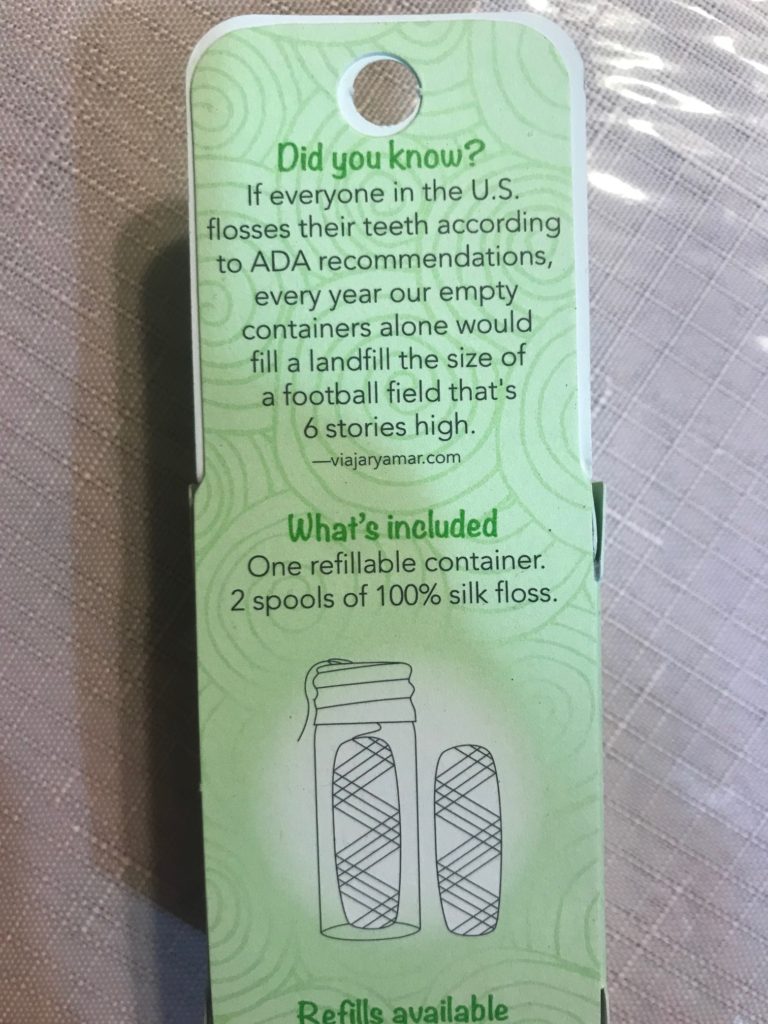 Of course not! Dental Lace has made a reusable, refillable dental floss filled with 100% silk floss to help abut this issue. The floss comes in a designed, discrete container available in pink, gray or blue, and the top metal part has a little hook that allows the floss to be cut. It is also waxed with a mint flavor.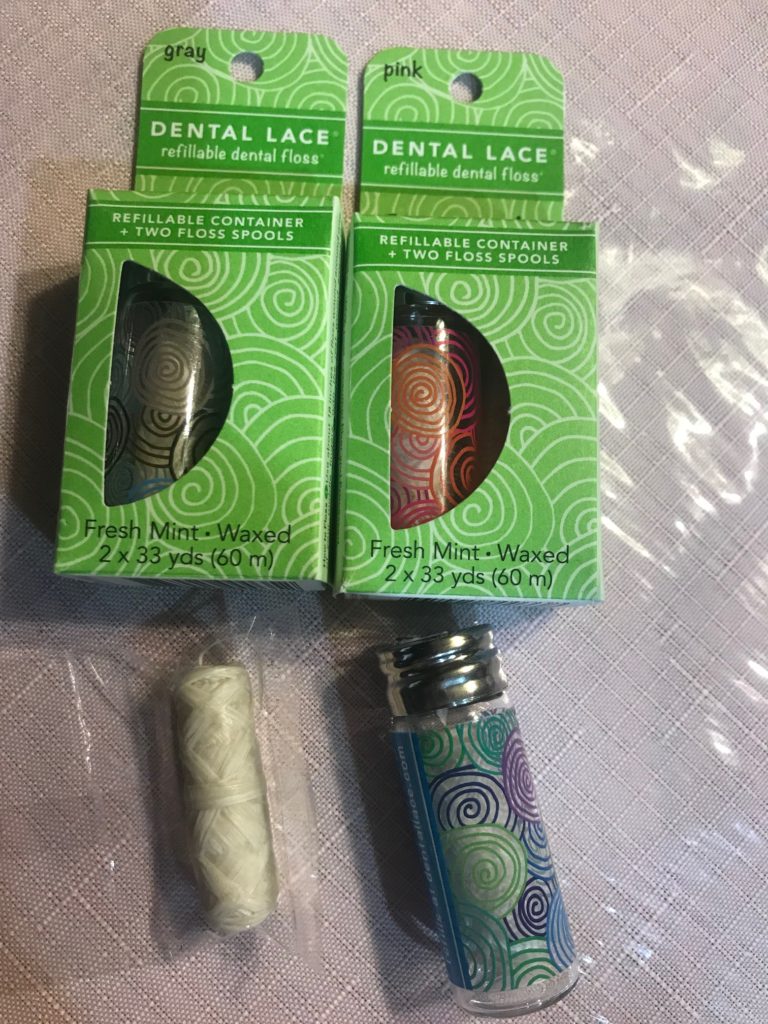 Now, I am not a dental floss from the container kind of girl. I will admit, I use the little handheld ones (which are totally bad for environment…) for sake of ease. So I let my Dad, who I consider the floss connoisseur try this one out as well, as he uses floss from the container multiple times per day.
The floss is easy to use and easy to pull out the container. I loved the cute little containers, and I also found they are easier to stash than the bulkier square/rectangle shaped plastic ones. However, we were all pretty unanimous in not being a fan of the actual floss. I am not sure if it is because it is silk based or not, but the string itself broke very easily in our teeth or frayed. In addition, the metal piece utilized to cut the floss easily bends, as it has no protection. However, the floss did do what it was intended to do…removed fussy food particles.
Overall, while I like the idea of the containers and reusable floss, I was not a fan (nor my Dad) of the floss itself. Perhaps if the floss itself could somehow be improved upon, this will be a fantastic product. Unfortunately, my Dad went back to using his plastic-laden, non-reusable floss containers ☹
2 stars
DISCLAIMER: I received this product to try for free from the company. This is an unbiased review.