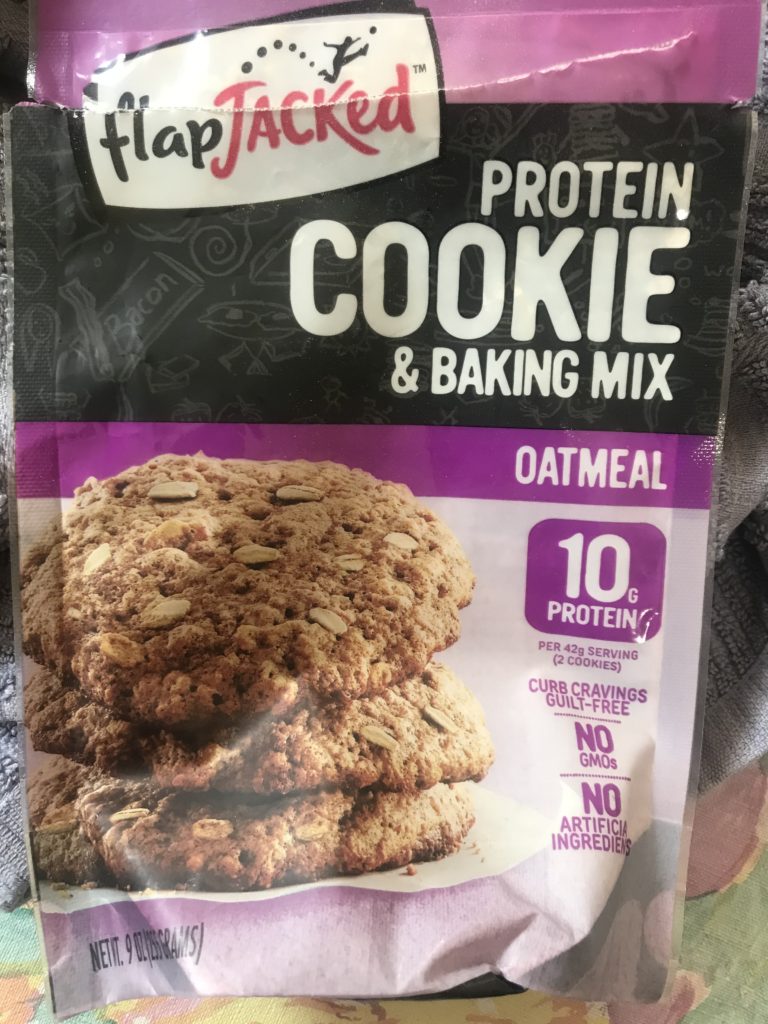 Protein cookies? Count me in!
Now that I have demolished the better part of all the Easter Bunnies in my house (the chocolate ones that is), it's time to get back on track with some…well… healthier fare. In comes Flap Jacked with protein cookie and baking mix.
I'm always wary of baking protein goodies – because undoubtedly, companies use whey protein, and whey protein is, well, DRY. I have done my fair share of baking experiments (and failures) in the past, and time and time again, whey comes out to be a whey-ste of time (sorry I had to).
But let's give it a go. These cookies have 10 grams of protein per serving, which is likely 9 more grams than Grandma's oatmeal cookies, and 15 grams of sugar per 2 cookies. Still relatively high in sugar, but, I mean, it IS a cookie.
It was super easy to make:
6 tbsp butter
2 eggs
Mix
Add ins as Desired, I added some chocolate chips, because clearly I need more sugar in my life and who likes raisins anyway!!!
The mix looked pretty dry so I added just a touch of almond milk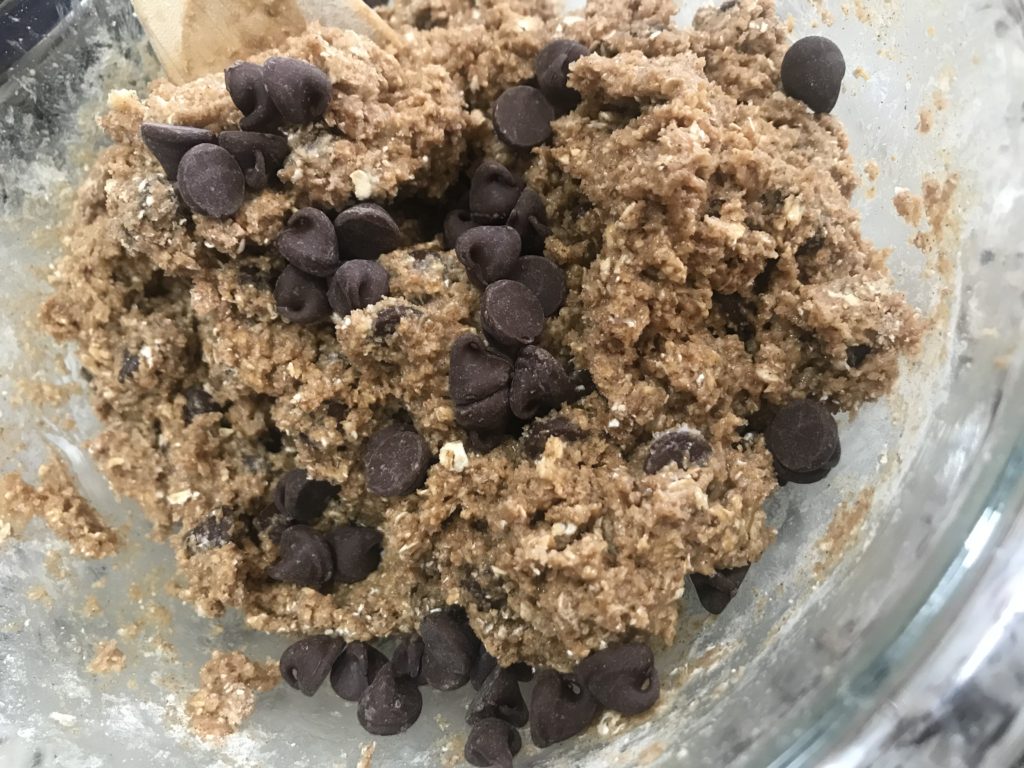 So this is unofficially part of the review but the dough was delicious! But please don't eat the dough, we all know there is a risk of salmonella with every raw egg you eat.
Anyway, I baked for a strict 9 minutes, knowing that if you overtake whey it will be DRY.
What we got is some delicious, soft baked cookies.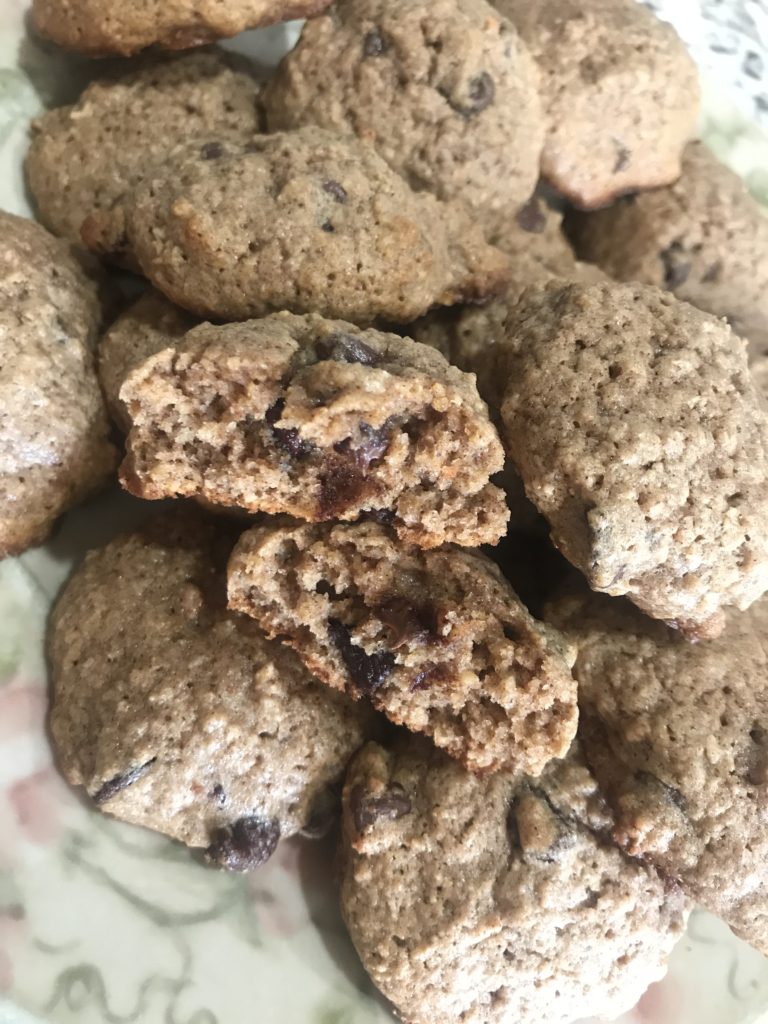 The chocolate chip was a good addition, as the mix is, indeed, a bit dry (darn it, WHEY!)
However, there is a nice cinnamon flavor, and these cookies are rather light and airy. These would be a dream for a "cheat" on a bodybuilding diet prep, as there is really no protein powder flavor but 10 grams of protein per 2 cookies.
Honestly these are pretty good. They will run you $6.99 per bag, which isn't bad because you get 12 large cookies. I would add some applesauce next time to combat the bit of dryness. I hope FlapJacked considers other protein sources in the future as well.
4 Stars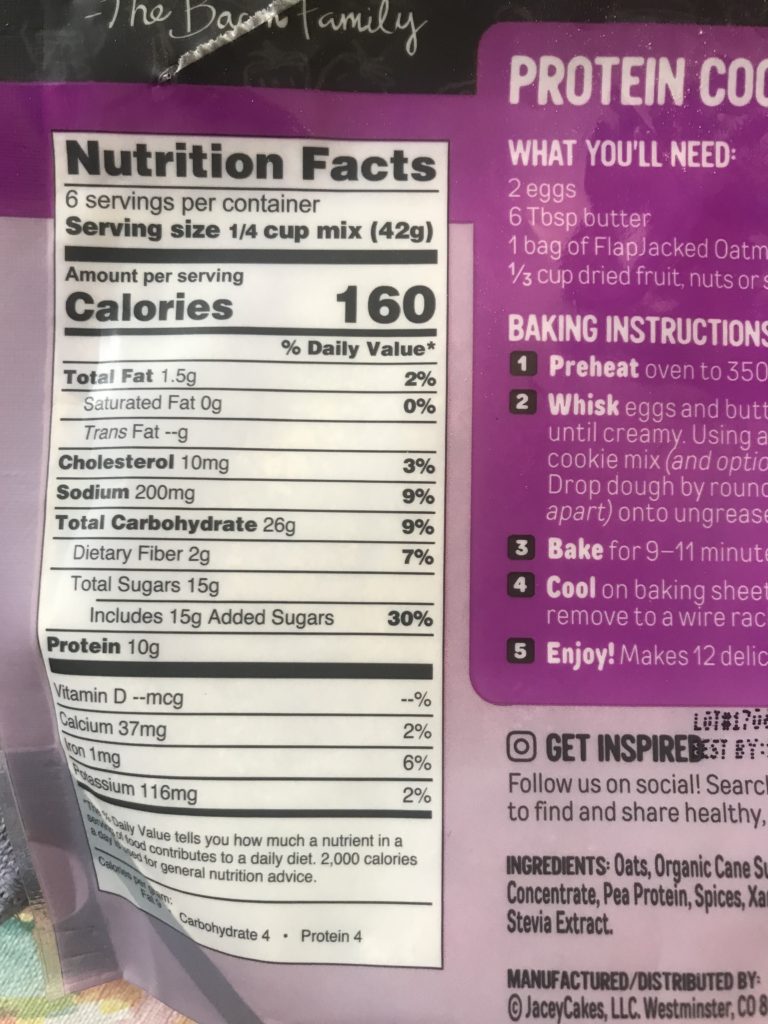 DISCLAIMER: this is an unbiased review. I did NOT receive these from the company.