Always looking for more ways to incorporate veggies into my diet, I jumped at the opportunity to try Mozaics Organic chips, made with both potatoes and other fun veggies!
I was sent the BBQ and Sea salt variety — which just happen to be my 2 favorite flavor of chips. I will admit, I am not a big snacker with chips only because they are often fatty, greasy and offer little to no satiety. However, these chips have some fiber and protein, are organic, kosher, gluten free, are lower in fat and the first ingredient? Peas!!! They are also made with black beans and potatoes.
What's fun about these chips is you can actually see the peas – there are tiny green flakes in the chips which I am assuming would be the peas.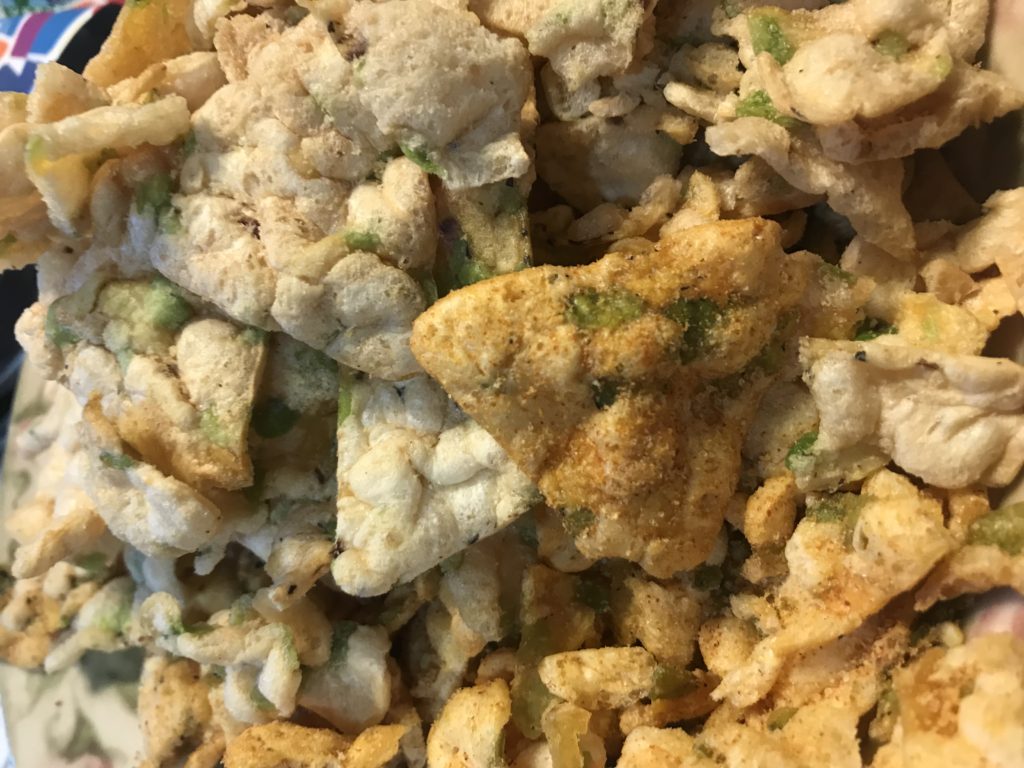 They are both crunchy, air popped and non-greasy. There will be no wiping your greasy hand on your shirt with these chips ( I know you do it)! I wouldn't have known they were made with peas (by flavor) unless you told me. They taste like a combination of a soy chip, a rice cake and a potato chip all in one!
1 oz (23 chips or so) is roughly 100-110 calories, 3 grams of fat, 19 grams of carbohydrate, 3-4 grams of fiber, 3-4 grams of protein. Not bad for a snack!
The BBQ variety has a slightly sweet, almost honey BBQ flavor to it. It's not spicy nor too overpowering, but a nice mild BBQ flavor. Not too salty either, which I like. Just the right amount of flavor. 4 stars
The Sea Salt variety has a bit more of a predominant pea/edamame type flavor. I wish actually they were a tad bit more salty — but still good flavor. They were a tad on the dry side though- make sure you have a drink nearby. These are more on the bland side, and I wish they had just something else to make them pop. 3 stars
Overall, not bad, I like these! My only complaint is they are pretty fragile — I believe half my bag was broken into crumbs that resembled rice cakes once I received them in the mail. But I suppose that's more of a packaging concern than a chip concern. Give these a try and let me know how you like them!
DISCLAIMER: I recieved these to try for free from the company. This is an unbiased review.