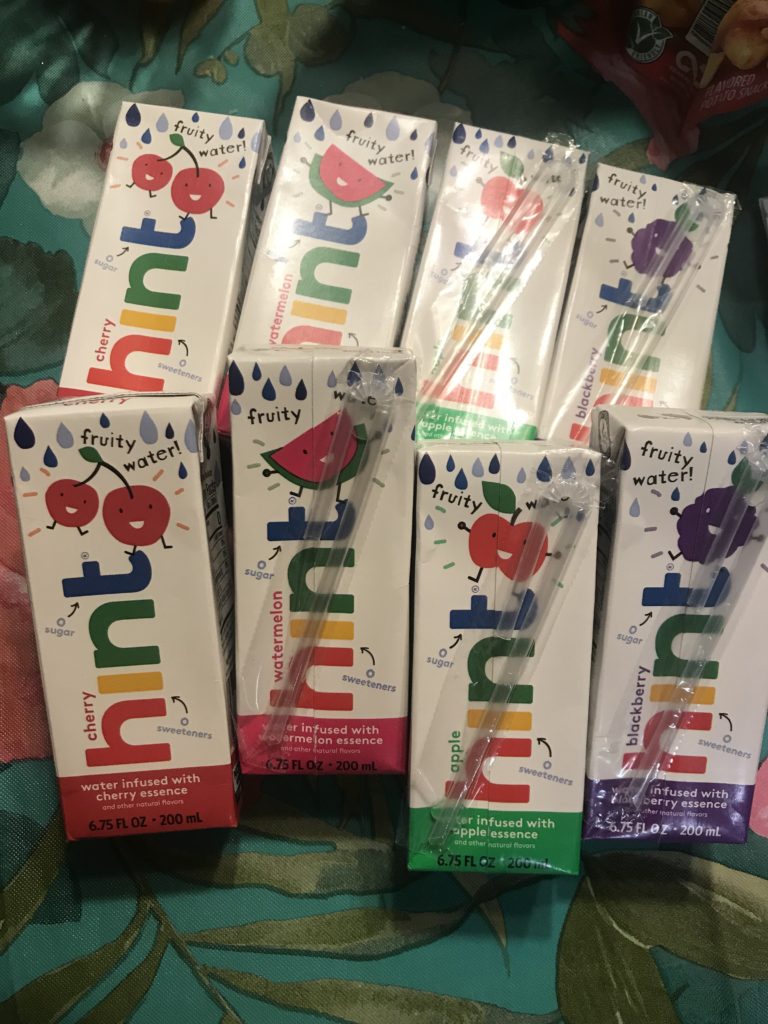 Hint water for kids offers the same quality, 0 grams of sugar and no added sweeteners that traditional Hint water offers, but in super cute 'juice' box form! –(But really, how cute are the little fruit cartoons!)
Juice is a common drink amongst kids- however, while juice can provide some Vitamin C, it's also loaded with sugar and a lot of empty calories. Plain water can be tough to get your kid to drink, especially if he or she is used to juice. A better alternative? Hint! These are water infused with fruit essence and have zero sugar, zero sweeteners. In fact, look at the nutrition label, and there's a whole lot of…well…nothing!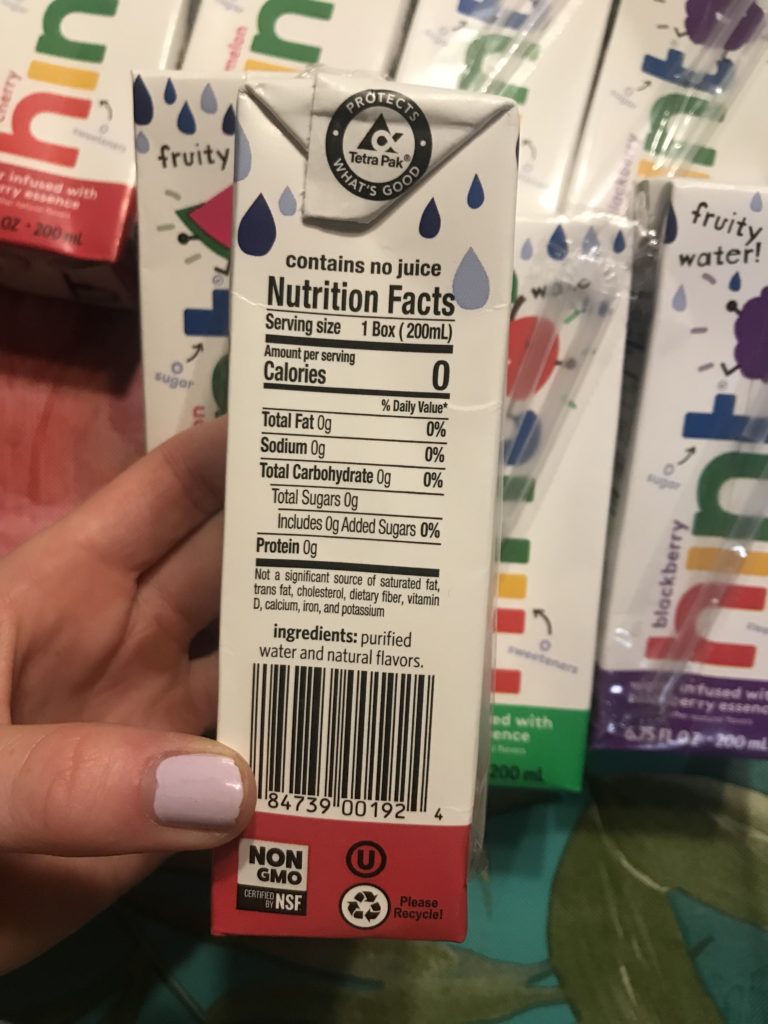 They come in 4 delicious flavors.
Apple, Blackberry, Watermelon & Cherry. All 4 of them are quite delicious. While they certainly aren't sweet like juice, they have this wonderful flavor of fresh fruit! The Apple I found to be my favorite, reminded me of granny smith slices in a bottle of water. All 4 flavors have a real, fresh fruit flavor, without harsh sweetness or fake flavors.
How did they do it? I don't know but I am glad they did. You can get a case of 32 for ~$19 or ~$15 with subscribe and save. I hope I find these at the market because let's be honest, sometimes we get tired or plain old water, but don't want added chemicals/preservatives that diet drinks offer or sugar, and I found this to be the perfect little addition to keep me hydrated 🙂
4.5 stars
DISCLAIMER: I received these to try for free from the company. This is an unbiased review.