Calbee Spudkins are one of the newest snacks on the market, appealing to savory snack and chip lovers alike. They are cooked in a particular way that allows the same crispy-crunch as a traditional potato chip but with 25% less fat! The Fry cuts are made with Russet Potatoes and some natural seasonings.
First off, how cute is the bag!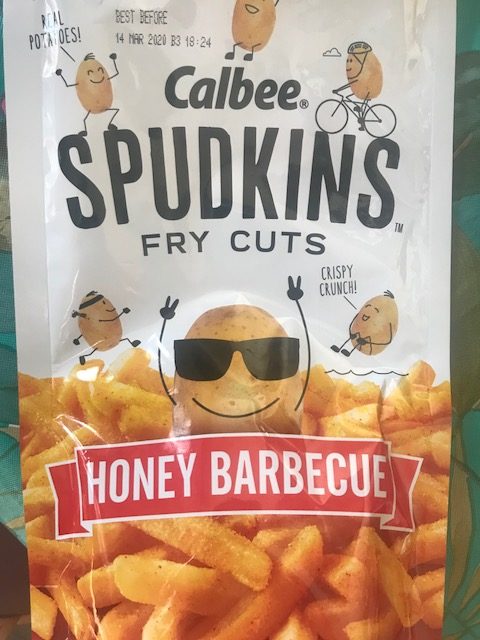 I received Sour Cream and Onion, Yellow Cheddar and Honey Barbecue varieties to try. I tried the sour cream variety first – here's what they look like: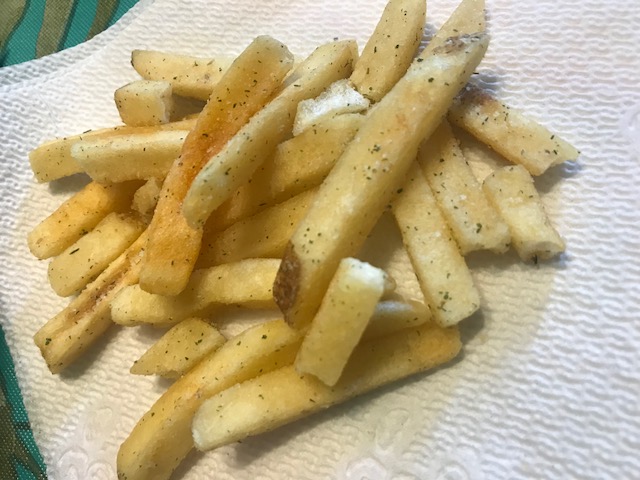 Deceiving! They look like french fries but are super crunchy and crispy, without that oily residue that makes you feel like you have to wipe your hands on your pants (or some your pet — stop that!
The sour cream & onion were both addicting and delicious. They were my favorite of the 3, but my Dad tried them and found them a bit overpowering. I felt they demanded a drink alongside them, as they were a tad dry on the inside, but still so good. I am not a huge chip person, but I would definitely buy these in the future. (Conveniently they are available on Amazon…). They were flavorful without being salty and I noticed all 3 of these chips weren't loaded with sodium which is great. — 4.5 stars
The Yellow Cheddar was my least favorite of the 3, while they were still yummy they had a relatively mild cheddar flavor that reminded me of a Cheez-it, but much more mild in flavor. — 3 1/2 stars
The Honey BBQ was a hit in my family. Definitely on the sweeter side, & I wish they had maybe a pinch more of salt BUT again, I love that they only had 105 mg of sodium per serving which is almost unheard of for chips. They are still plenty flavorful, but definitely lean more on the sweeter than "barbeque sauce" type flavor. –– 4 stars
Overall, LOVE these. We already looked into where we can buy them. Would 100% reccommend giving them a try- and I am not even a big fan of potato chips.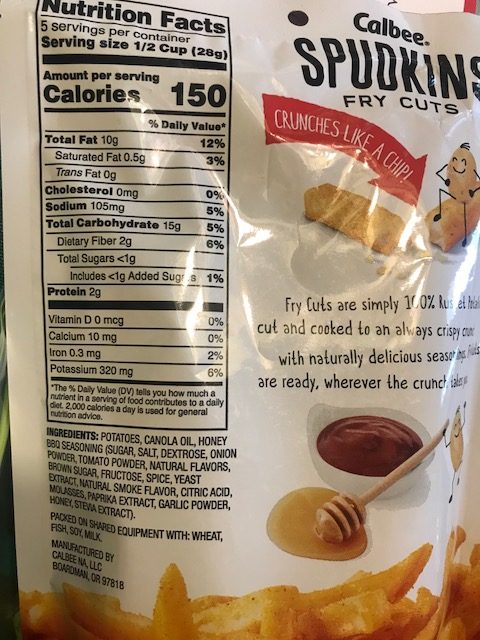 DISCLAIMER: I received these to try for free from the company. This is an unbiased review.