Baobab fruit? A what?

Yeah, I've never heard of It either.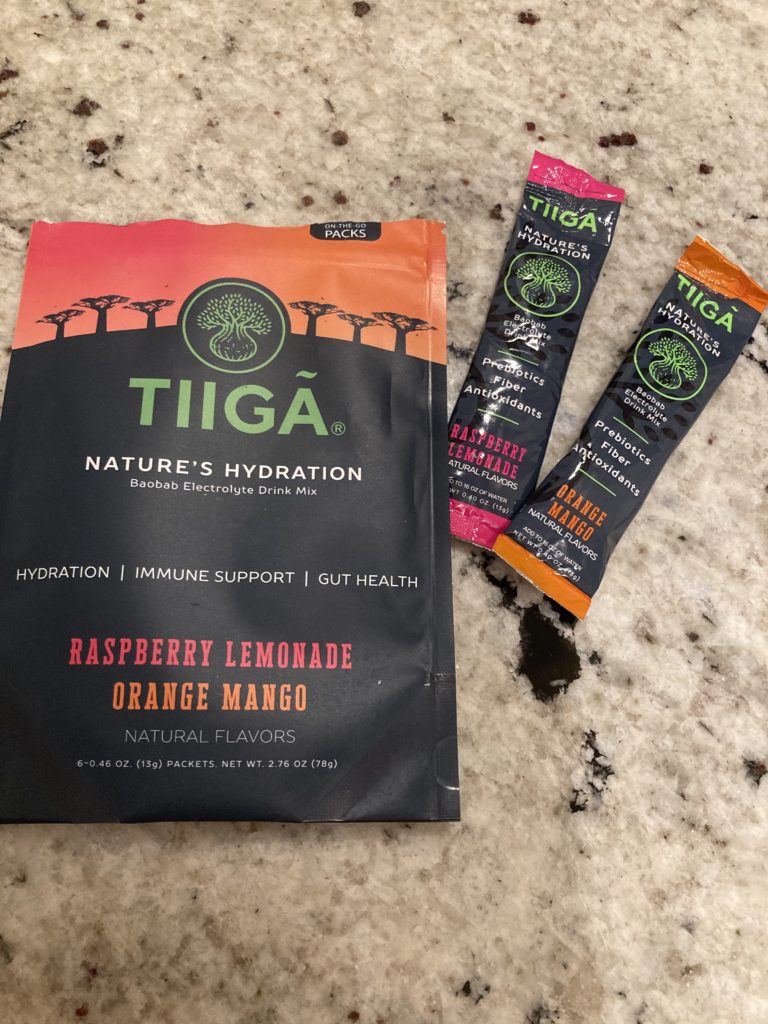 According to the founders over at Tiiga, the Baobab fruit is native to Africa. They made an electrolyte drink mix based upon this fruit. According to the packaging, Baobab is rich in vitamin C and antioxidants and has natural fiber.
Now, I live in Arizona and let's just say in the summer, I am in a constant state of dehydration. I feel as if I cannot hydrate ENOUGH on the days It is over 105. So these sounded quite perfect for me.
Here are the nutritional facts below: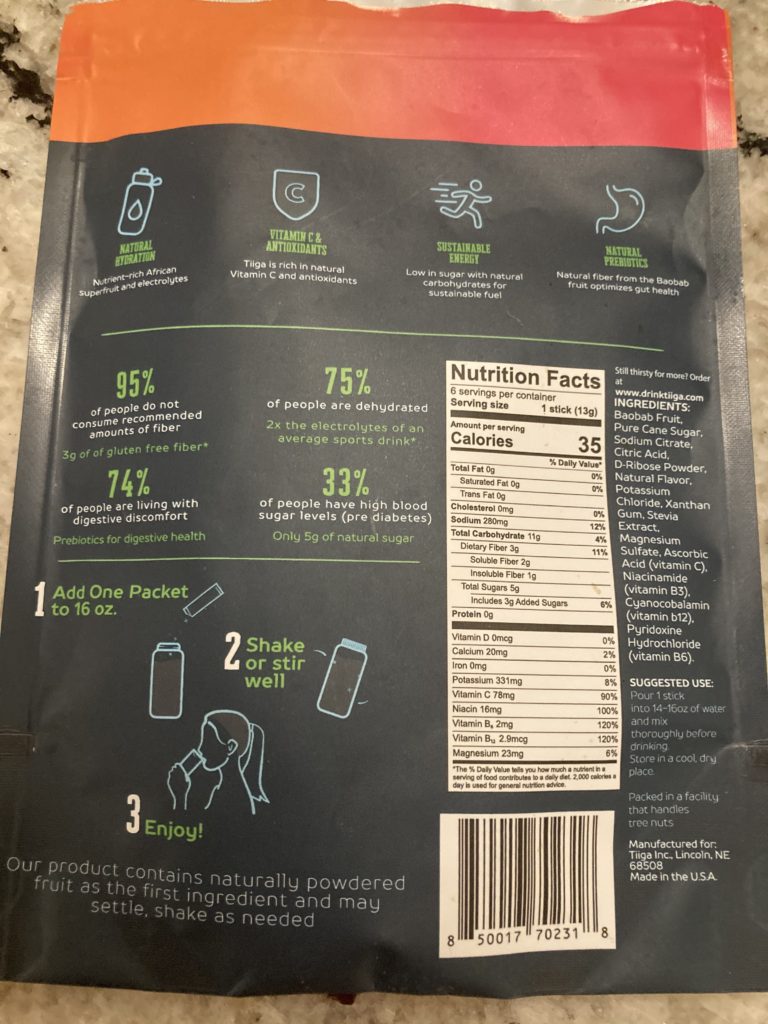 So not entirely sugar and carb free – but not crazy high in sugar either unlike some other electrolyte based powders.
How were they?
I will say they are thicker and don't mix as smoothly as you would expect a powder to, but keep in mind the first ingredient is a fruit.
However, overall I think It is a hit. The Raspberry Lemonade flavor is not super sweet, has a tart lemon flavor and light raspberry flavor. Not overly powerful but mild. It feels hydrating, for lack of a better word.

The Orange Mango is delicious! Sweet, tart and refreshing. The mango flavor really shines through here and the orange is nice undertone.
I am not sure if baobab has a flavor itself but if It does It must be pretty mild.
OVERALL – 4 stars. I think this is a great product for a hike. Has a decent amount of sodium without a ton of sugar to help replenish what you lose during a sweaty hike or grueling workout.
The cons are I don't think it's appropriate for every day use, due to the sodium content. They are about 24$ for 16 of them which is not bad when you consider how much sports drinks can cost.
I do think its great for active people to replenish their bodies or for those who sweat a lot. (As always, contact your MD, PA or NP to make sure product is right for you!)
DISCLAIMER: I received this to try for free from the company. This is an unbiased review.