Being a Type 1 Diabetic, I love a lower carbohydrate option. Generally, higher carbohydrate foods make my blood sugar spike and cereal is almost a guaranteed blood sugar spike.
I was very excited when I saw this cereal on the shelves. I've been eyeing It for quite some time but the price tag had me avoiding It (10$ a bag). I had a coupon for the cereal so I figured now was the day I try It!
Below are the nutritional facts:
After I bought the cereal I (sadly) saw there was sunflower oil. While this is personal preference I am avoiding seed oils. That aside, I liked that It had a decent amount of protein and fiber, and used fruit and vegetable juice for coloring.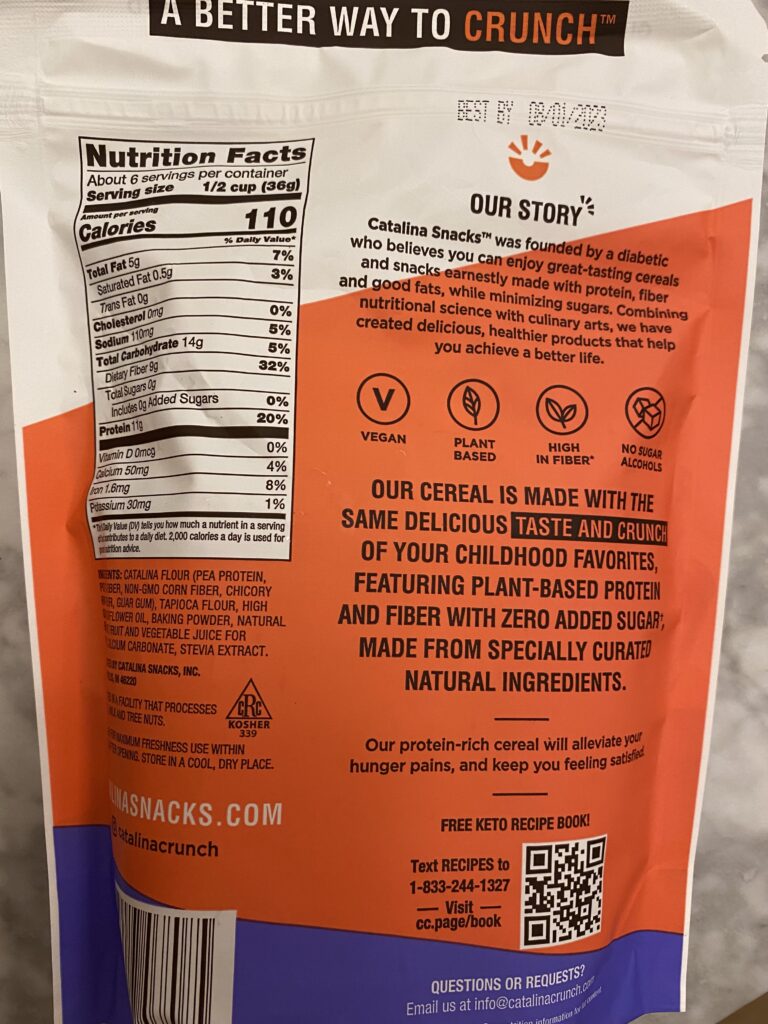 Here's what It looks like: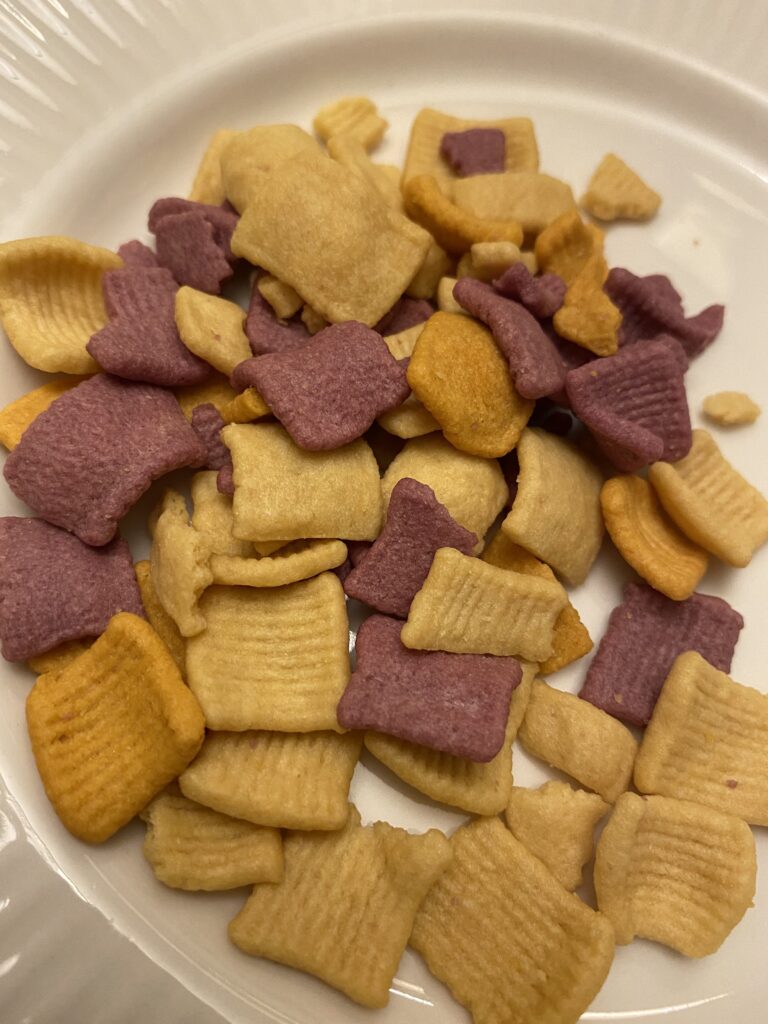 It's sweetened with Stevia which is fine with me. Again, as a Type 1 Diabetic, I am used to sugar free options and usually enjoy them.
They are super crunchy which I did enjoy. It does have somewhat of an overwhelming Stevia flavor (that licorice type sweetness) but the flavor did remind my husband and I of Trix or Fruit Loops. It doesn't have a distinct fruit flavor but exactly as the label says, "fruity". I tried It with a yogurt bowl and It seemed to bring out that tart flavor more (greek yogurt).
Overall, it's okay. Maybe other flavors would be better. I like that It doesn't have fake dyes in It and a great amount of protein. I think the sweetener profile could be broadened to something else than stevia as it's a bit potent for this flavor. The price tag unfortunately prevents me from buying this again. At 1/2 cup serving with 6 servings per bag, $10 is way too pricy to keep this in the rotation.
2 1/2 stars