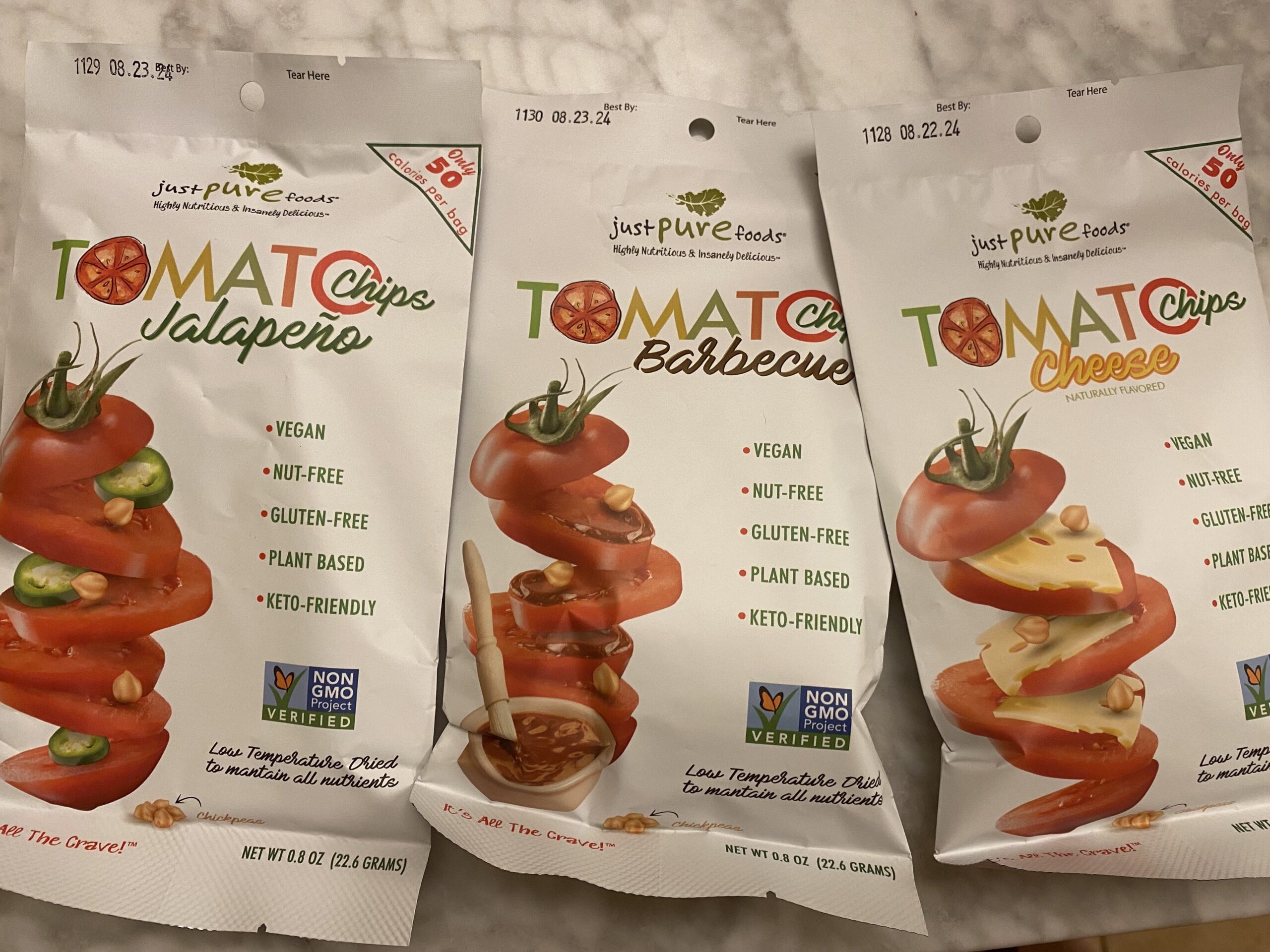 My husband and I currently follow a rather strict diet – no seed oils, mostly carnivore, with fruits, some vegetables, and plenty of dairy/meat. A big issue with this diet is snacks- they are so hard to find as snacks that are out there are loaded with sugar or oils.
Just Pure Foods sent me some Tomato chips to try. I'll be honest, tomatoes are not my favorite vegetable (or fruit, rather) but I wanted to give it a try. I had my husband try them as well.
These are vegan, nut free, gluten free, plant based and keto friendly. I like that they are Non GMO and NO added oils! Hooray!
What is awesome too is they are cooked at a low temperature to help keep nutrients of the tomatoes.
Each bag is 50-60 calories, and I received 3 flavors, BBQ, Cheese and Jalapeno.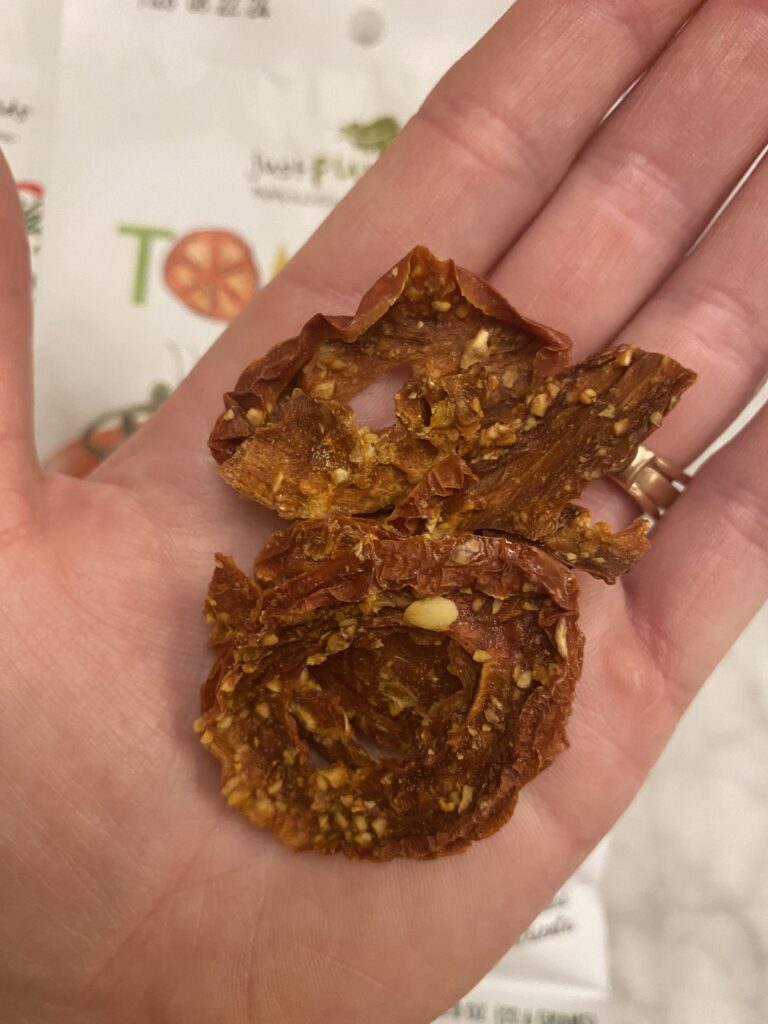 BBQ-
Per my husband, "this tastes like when you heat up a can of tomato soup and burn the bottom of it".
I don't taste any BBQ flavor truthfully and the nutritional yeast is kind of the only flavor I detect.
Cheese
a very mild, cheese flavor, more similar to parmesan. This one has a sweeter tomatoe flavor as well

Jalapeno
-this one has a decent amount of heat at the end! It has a nice crunch. I think this would be good with like a cheesy dip. The tomato flavor was more mild on this chip for sure, and more pleasant than the BBQ.
Overall….
Love the crunch these have, no added oils and that they are cooked at a low temp. I think they would be great with a salad or to dip into. They are OK alone. The tomato flavor can be a bit overpowering so I think they are better as a topper. HOWEVER – if you like tomatoes you may really love these, and cant go wrong with the nutritional profile.
3 stars for me , as they were OK and truthfully couldn't get my husband to try the other 2 flavors after eating the BBQ one (our least favorite).
DISCLAIMER: I RECEIVED THIS TO TRY FOR FREE FROM THE COMPANY. This is an unbiased review.