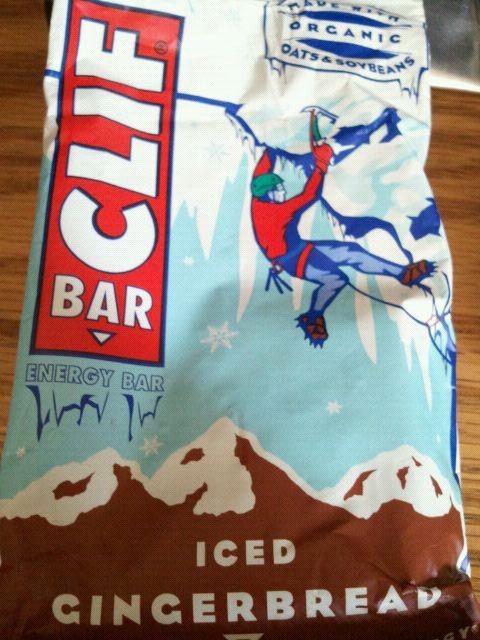 Ahhh gingerbread. Brings me back to memories of Christmastime, either getting seriously sticky and messy decorating a gingerbread house, or baking delicious gingerbread cookies. I happen to be a fan of the deep taste of ginger and the slight crunch, and then a bit of frosting to add some sweetness. Delicious!
This particular bar is a seasonal one, and I'm assuming it's available only around Christmastime. Why  I'm reviewing it in the beginning of September beats me, but, HEY- let's just say I'm hopeful for the winter season to come (even though I DESPISE the cold. Gimme summer year round!! 😎 )
I opened the bar and was a bit surprised at what I saw. When I thought of "Iced" I thought there would be a layer of icing. Instead, it was more of a slight drizzle. A slight drizzle, in fact, that I barely tasted in the bar (was it really there? Or was it a figment of my imagination??)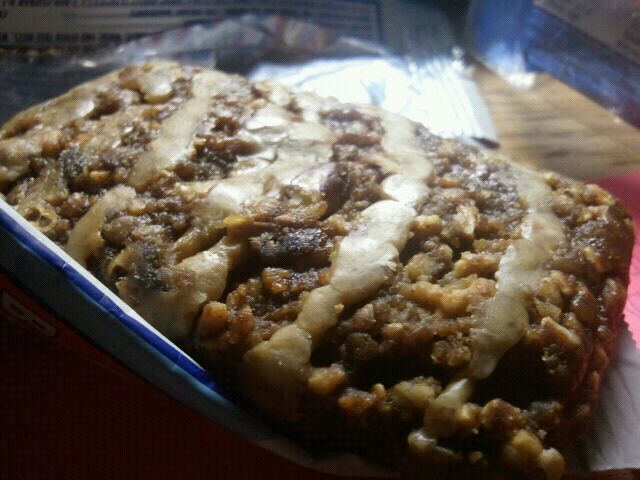 As you can see, a few raisins scattered throughout the bar, with a light layer of icing.
The bar itself, was, eh, ok. It had a mild ginger flavor, but overall did have the flavor of a Gingerbread cookie. It was soft, and chewy, and rather dense. The raisins added a little bit of sweetness to the bar, but not much in terms of flavor. The taste actually reminded me of an oatmeal cookie, but with ginger.
It was ok, but certainly not my favorite. I dont think I would buy this in the future, for it was sort of lackluster, but it didn't necessarily taste bad.  And, another thing to point out, 22 grams of sugar in one bar. OUCH! As a diabetic, I have to watch out for my sugar intake. I understand that some of the sugars may be from the raisins, but the first ingredient is Organic Brown Rice Syrup. Organic or not, sweetener is sweetener to me. And 22 grams is a bit much. But then again, this IS an energy bar- that energy has to come from somewhere!! (And I certainly had a ton of it during my spin class!!)
Overall, 3 stars.
What's your favorite pre-workout snack? I usually stick to granola bars- easy on the stomach!!