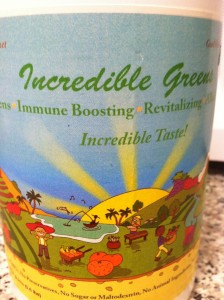 Something new to try! I was offered to try Health Kismet Incredible Greens for free. It has a bunch of awesome stuff in it, and you know I'm a sucker for anything with a bunch of healthy ingredients! Take a look!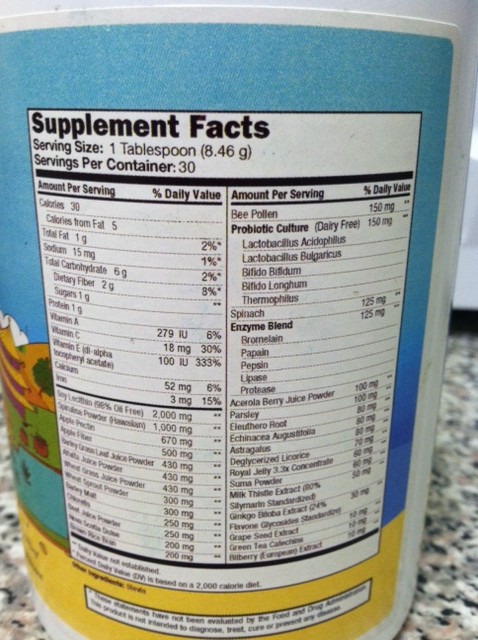 But what to mix it with? I was given some suggestions, and had to work with what I had available in my teeny tiny apartment (hence teeny tiny fridge…)
I tried mixing it with water first. Mildy minty aroma, and turned the water a very dark green once mixed. The flavor isn't bad- it's mildy sweet, but also has a bit of flavor to it. It reminds me of that flavor that protein drinks sometimes have, but it's very subtle since I mixed it with water. I wouldn't say I would like to drink it like this all the time, but it's certainly not bad.
What I liked about it mixed with the water is that it wasn't grainy. It mixed really smoothly, and I wouldn't have been able to tell it was a power addition by drinking it. As in, it didn't feel "piecy" in my mouth at all, I just felt like I was drinking a flavored water beverage.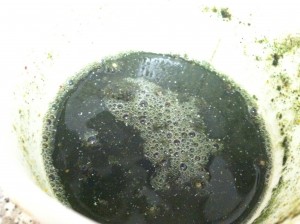 NEXT UP,  in some chunky applesauce. It may not look super pretty but…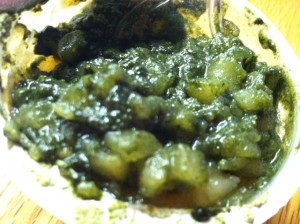 how did it taste?
Not bad! I really couldn't taste too much of the powder. I added about half a scoop since it was a 4 oz cup of applesauce. It provided a tiny bit of flavor, almost providing a "creamy" aspect to the applesauce. But really, it didn't hinder the flavor of the applesauce too much, and I kind of liked it !
This could totally be used on halloween too for it's green and spooky appearance. Green Goblin grub, anyone?? 😉
Lastly, I tried it in some cranberry juice! Cranberry juice is super healthy and one of my favorite juices. I figured the tart flavor of the cranberry might go good with the Incredible Greens.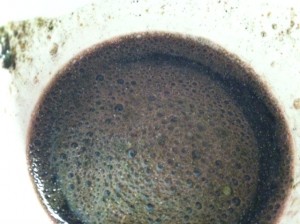 It was a pretty good paring! As predicted, I didn't taste too much of the Greens, but it gave a creamy-ish texture to the juice and a "creamier taste" as well. I think it was pretty good!
OVERALL, 3.5 STARS. Sometimes I think a full scoop is a little strong, so  you may want to start out with half a scoop and work your way up, depending on what you mix with. It has a bit of an acquired taste, but it's really not too strong that when mixed with something can be a great addition. I think this product is worth a try!
You can see more about this green superfood powder and other products here.
And want to try it for yourself? For a limited time, you can get a tub of Health Kismet Incredible Greens for 50 % off. Just use the coupon code: healthnuttxo
Voila! Let me know if any of you try it and how you used it!
This was a sponsored review, and I received the product for free. In no way, shape or form is my opinion about the product altered.