Alrighty! So, I do not drink a ton of protein powder- not my style, I am much more of a food eater, but it definitely has a place in my diet. I tend to stick to low carb whey proteins, and use them when I need calories post workout and do not feel hungry or for convenience in the morning.
I received Growing Naturals Organic Rice Protein in Strawberry Burst to try. I have never had rice protein before. This one in particular is:
Organic
Vegan
Allergy friendly
Made with brown rice protein (raw),
Has 3 grams of carbs (1 sugar), 24 grams of protein
&& is NON GMO certified
There is a complete panel of the Amino Acid profile of the rice protein on the BPA free plastic, which is definitely a plus (see below). There is even an explanation of what an essential amino acid is, which essentially (hehe) are a few of the 20 or so amino acids that your body cannot produce on it's own and you NEED to eat.
SO, I opened the tub and saw brown powder. I was a little shocked and expected to see pink…since strawberry…but I have to remember this is BROWN rice protein, and there are no added artificial colors. It smells like a mixture of strawberries and well…protein powder. It's hard to describe what protein powder smells like since it is so unique, but for anyone who has ever tried it, knows it has an odor.
It's kind of hard to mix…I added it to milk and tried mixing for a few minutes. The powder just did not seem to want to assimilate. I would suggest doing it with a shaker cup or blender.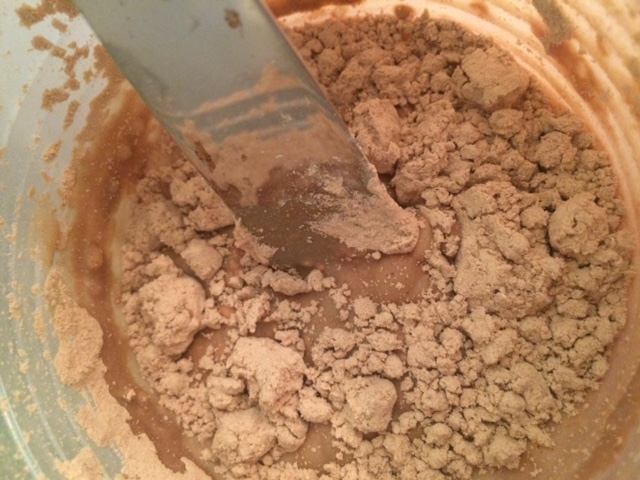 I took a sip and….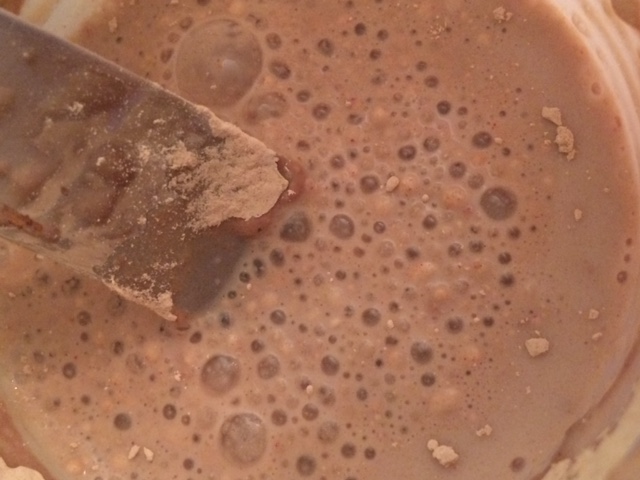 meh.
I do not like it. I added half a scoop to roughly 4-5 ounces of 2% milk. The strawberry flavor is muted by the overpowering stevia flavor. The stevia is really bitter and tastes like the extract, and is very strong. This stevia and strawberry flavor put together makes the strawberry flavor taste like a fake flavor, not like natural, fresh picked strawberries but more like a stevia sweetened strawberry flavored milk you'd purchase at a store.
There is a residue left on your tongue, powdery and piece-y. I kind of expected that, since a lot of rice products I've had before in the past always had off consistencies. There is an aftertaste as well, but I still would think this is from the stevia.
Overall….huge let down. I was excited by this protein, looking at the label and reading about it. I had another person try this with peanut butter and milk in a blended shake and he wasn't a huge fan of it, and agreed there was an aftertaste. Perhaps if you mixed it with a banana and used a lot of ice to dilute the flavor, it is doable.
It's a pass from me. 1  1/2 stars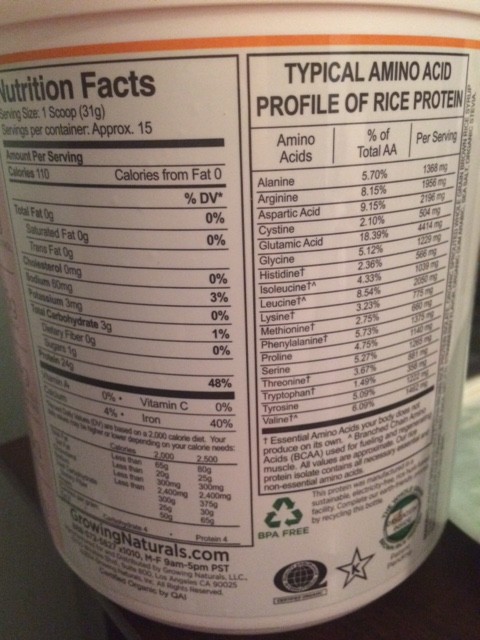 I received these samples for FREE. This is an unbiased review.