I was sent some of the Summer Essentials suggested from Vitamin Shoppe's Expert Brianna M. Diorio, who is an MS, Clinical Nutritionist, Holistic Lifestyle Coach, and NASM Certified Personal Trainer. In my little package I got a Vitamin Shoppe pill box, a sunscreen from Goddess Garden Organics, and a Kiss My Face Sport lip balm!
Alright! Let's review the sunscreen first. I like that this is organic and a natural sunscreen, I often wonder what kind of chemicals we are using and putting on our bodies every day!
This sunscreen has an SPF of 30, which is good for someone super fair skinned like me (I get kind of toasty in the sun…). It comes out with a light mist, and feels cool once applied. It doesn't smell like sunscreen which is my favorite part! I definitely do NOT like the smell of sunscreen, and I know it ALL too well seeing how fair I am. It has a lemon grass type of aroma which I actually really enjoyed.
I could certainly feel the sunscreen while it was on me, and left a type of residue, but it wasn't oily, and more slightly sticky. It wasn't bad at all or uncomfortable. Also, I did not break out or anything and I used it on my face. I like this stuff! I would buy in the future.
4 stars, here is some facts below as well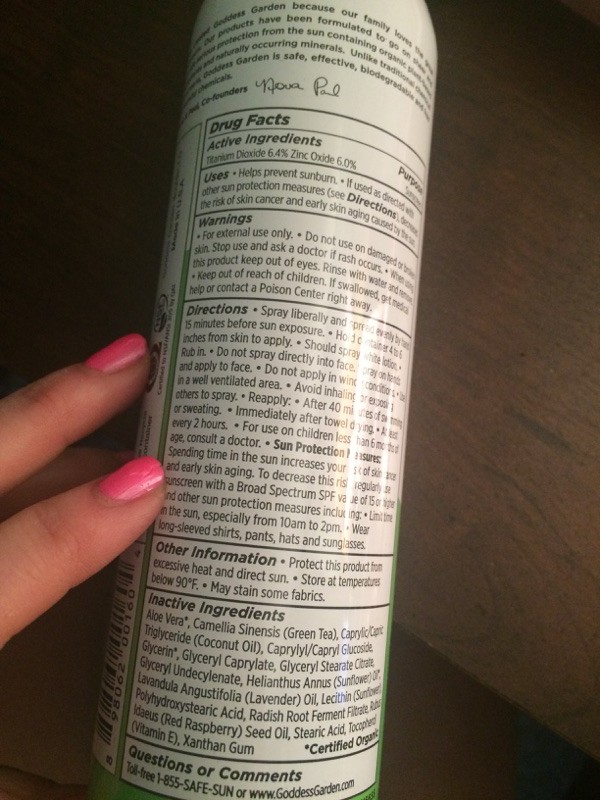 Moving on to the pill box from Vitamin Shoppe. It is definitely on the smaller side…Is this a daily pill box? Only 6 compartments…not 7. Odd. I think it is good for short term, maybe 2 or 3 days worth of pills (depending how many you take!), or you could use it daily if you need to take pills several times per day in separated increments.
I was surprised because the squares were bigger than they looked, and even fit 2 of my HUGE fish oil pills without problem. It is made of recyclable plastic which is a plus. It is small and discreet, and easy to carry along.
The plastic isn't super sturdy but it does the job. I just hate that there are 6 compartments not 7…I almost wish they did 8 compartments so it could still be in a square format,  but at least fit a week of pills! 3 1/2 stars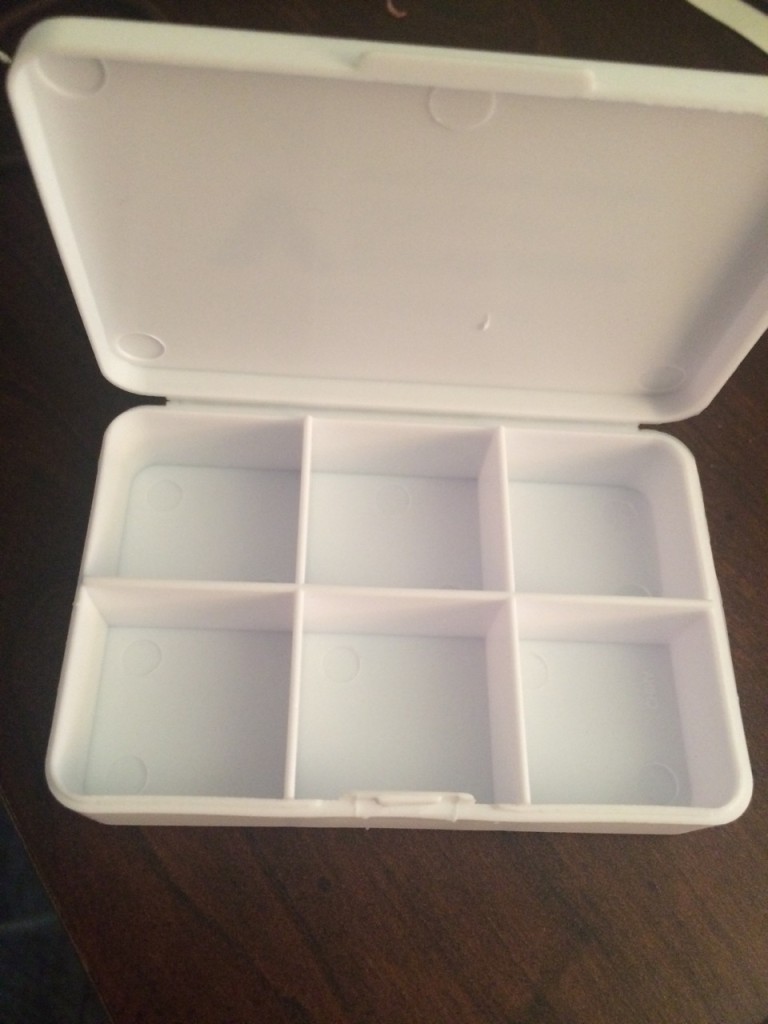 Lastly, the Kiss My Face Sport Balm. This has sunscreen in it as well, SPF of 30, which I REALLY need when I go to the beach. I always forget about my lips and they get super dry after! It is made with coconut oil, shea butter and vitamin E. It goes on super smooth and is super soft, almost waxy, but doesn't taste like wax. It has a bit of a minty flavor to it (not that I ate it! You know, some just happen to be tasted!), and a mix of a medicine-y type flavor. I really liked it though, as it kept my lips soft and supple, and protected them from the sun.
4 1/2 stars
Good ratings all around! You can check out these products and more at Vitamin Shoppe.com 🙂
I received these products for free. This is an unbiased review.