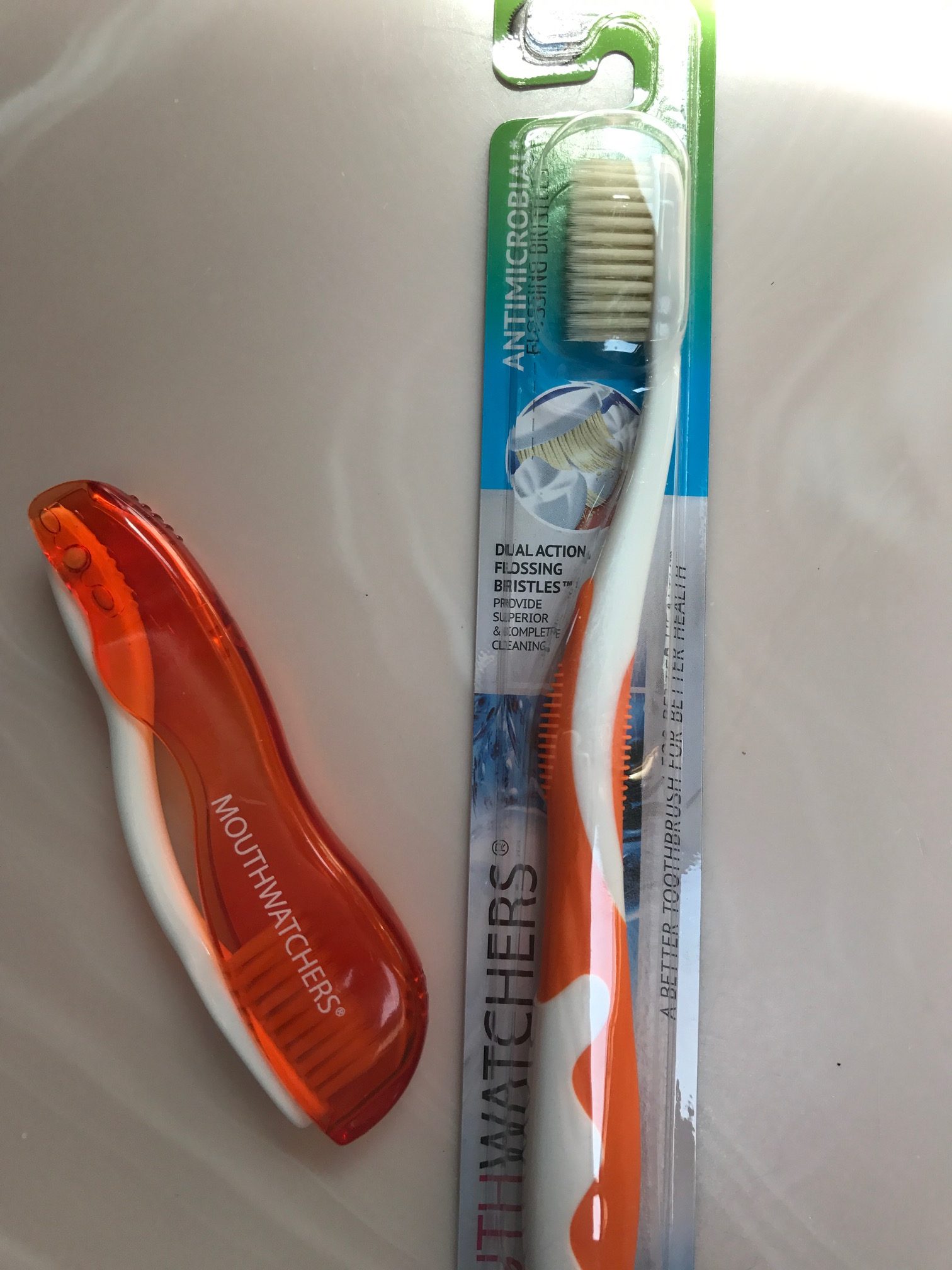 So I have a fancy toothbrush.
I paid 60$ for it.
& I gotta charge it once a week.
& I have to buy a new head for it that costs 20$ every few months.
& it's nice and all. A tad abrasive. But it does the job.
But then Mouthwatcher's offered me to try a new toothbrush.
& I'm cheating on my toothbrush now.
This toothbrush is made with antimicrobial bristles, which is honestly what attracted me the most to try it. THINK ABOUT IT. You brush your teeth that have been harvesting millions of bacteria ALL DAY and then you put that toothbrush in the closet and the bacteria sit and harvest and then you use that toothbrush again. And when your gums bleed? You inoculate yourself. It is your own bacteria…but still. It's something to think about. Or maybe I just think about these things because i am paranoid…who knows.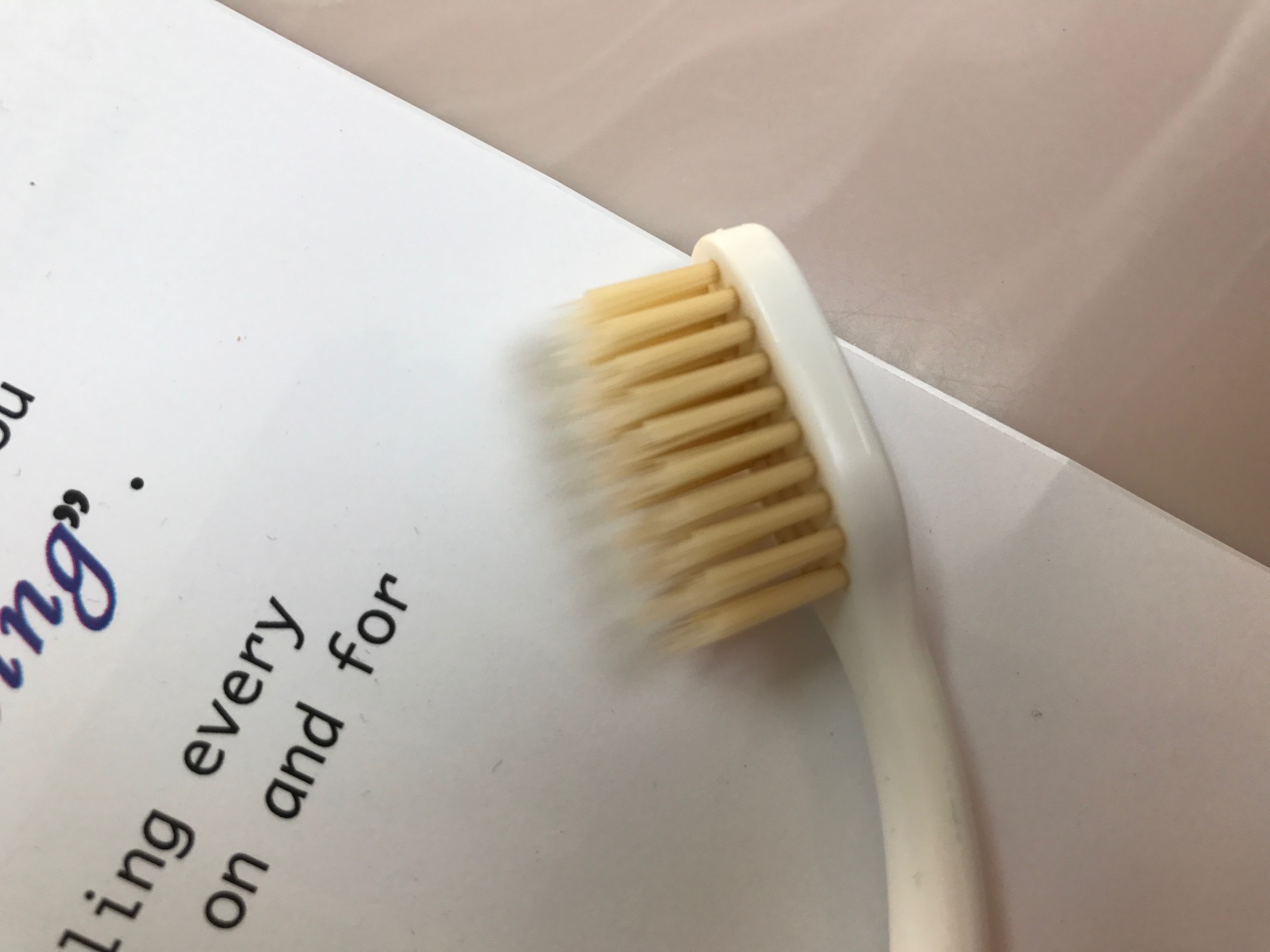 ANYWHO-
These antimicrobial bristles are infused with silver technology that claims to eliminate 99% of bacteria on bristles between use. The bristles themselves are 1 micrometer thin at the tip, so it can really get into those tiny groove while brushing. The company claims people say it feels like "you just had a cleaning" at the dentist.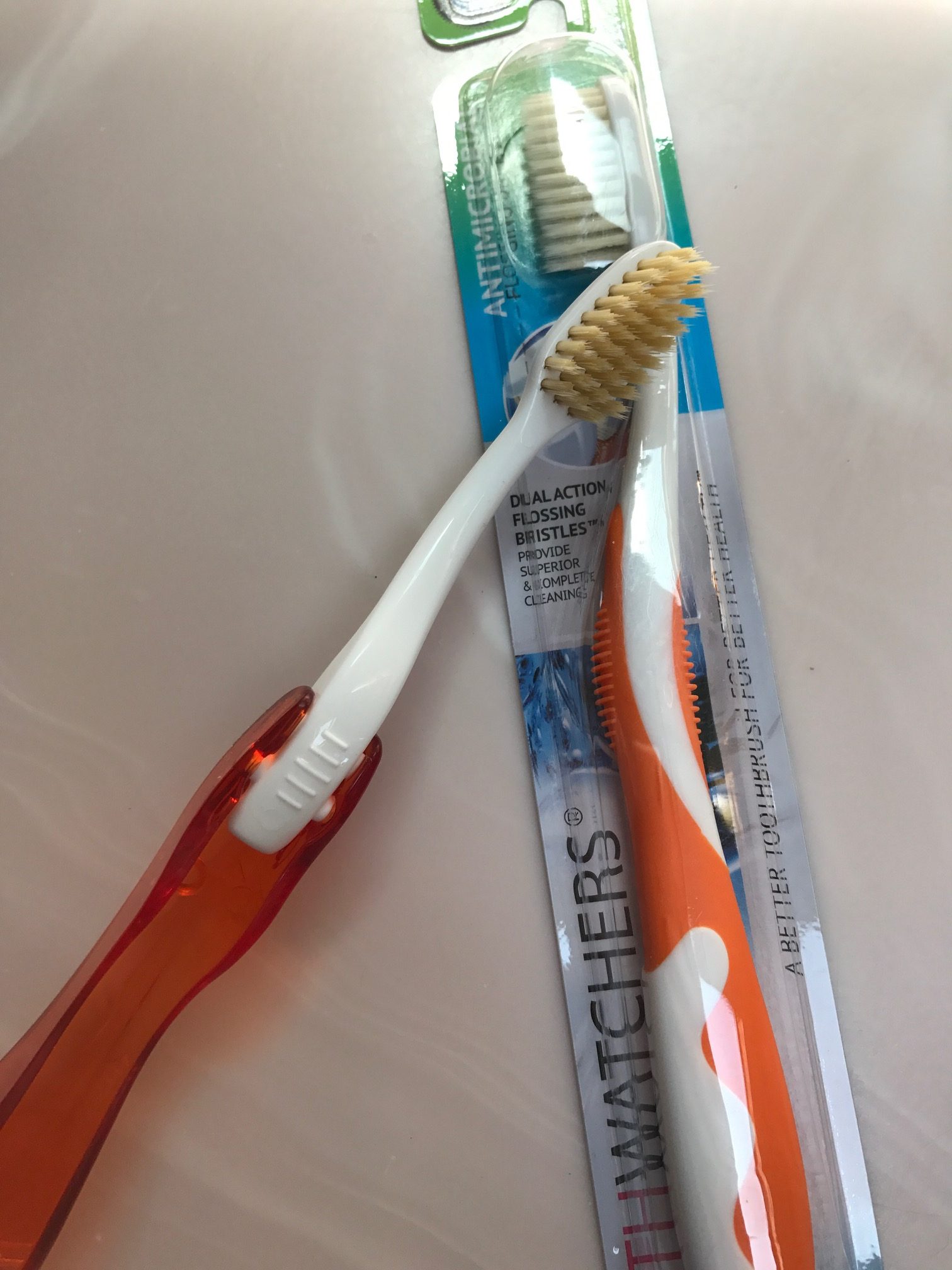 So what's the verdict? 
I really liked it. Like I haven't used my "old" toothbrush since. I have super sensitive gums and teeth in general, and this toothbrush felt like it really got to clean my teeth without being abrasive.  The bristles are much softer than other toothbrushes I have tried, which feel almost "plastic" like at times.
ALSO–> they sent me a travel toothbrush that I absolutely love. ITS ABOUT TIME SOMEONE THOUGHT OF A COLLAPSABLE ONE! I hate those little plastic covers you put over the top of a toothbrush— once I actually found a spider in mine. haven't been able to use it since. With the collapsable one, rinse and dry, collapse, stick in your bag, voila.
Overall, 5 stars. Really enjoyed, and keep using. They sent me 2 brushes + collapsable one, which I was going to offer to a family member, but I think I'm keeping the second one for myself 🙂
disclaimer: I received this product for free. This is an unbiased review.