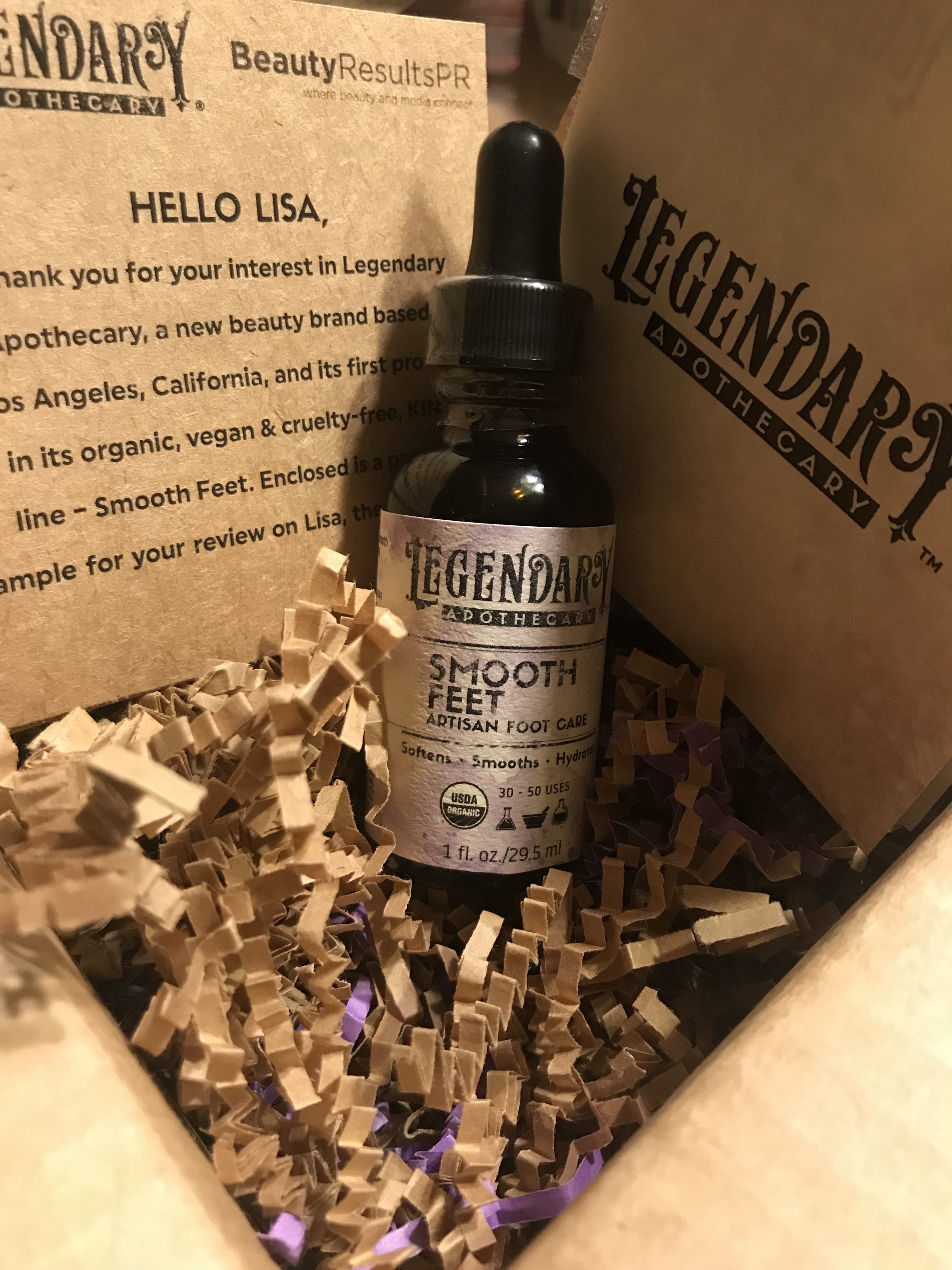 Summer brings bare feet and with bare feet comes…dry feet! No worries, Legendary Apothecary is here to the rescue with their Organic Smooth Feet Artisan Foot Care. Legendary Apothecary is a new beauty brand founded in Los Angeles California. This product in particular  organic, VEGAN, and cruelty free.
Smooth Feet is made with vegetable glycerin, grain alcohol and lavender oil as it's only ingredients, and comes in super cute, eco-friendly packaging (that according to the pamphlet I got, is 100% sourced in the USA!).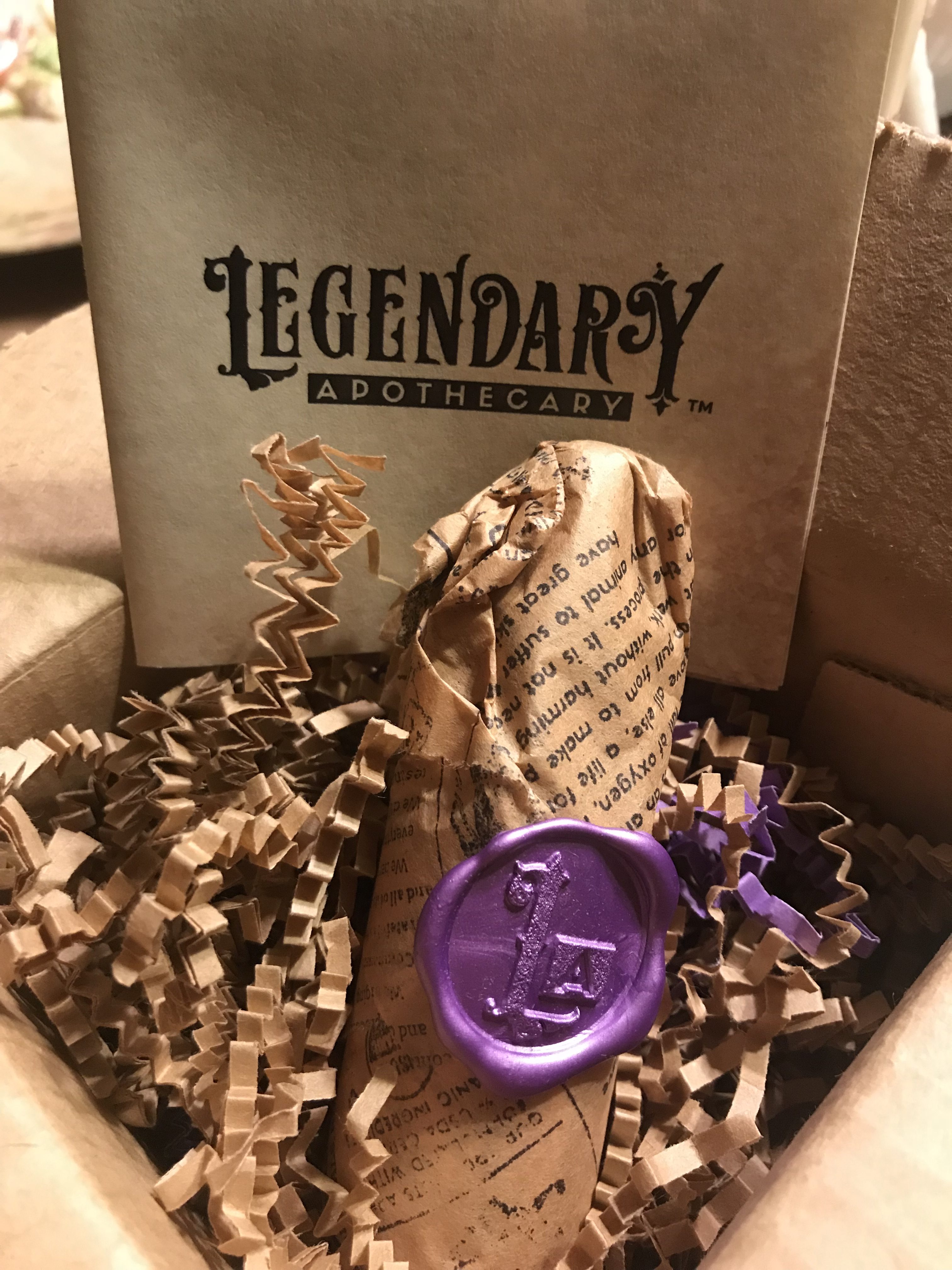 Look at the cute seal!!!!
More info from the pamphlet, the glycerin attracts water and helps seal in moisture, the grain alcohol helps the glycerin penetrate into the skin (and acts as a natural preservative), and the lavender oil is for fragrance as well as its antioxidant properties.
The product itself is super easy to use. You are instructed to use a dropper full on clean, dry feet before bed time. Make sure you allow it to completely dry before walking (don't want to slip!), or wearing socks (could get sticky!).
The scent is fragrant but mild enough that it's not overpowering. Smooth Feet is easy to work into skin, and it's thick enough where it doesn't run/drip all over, but liquidy enough to let you work in those hard, calloused areas.
My feet were left both hydrated, soft and smelling good!
Overall, I definitely recommend this! Especially for you beach bums who have not so moisturized feet from all the sandy beach adventures 🙂
5 star
Follow Legendary Apothecary on IG/Facebook: /legendaryapothecary, twitter: /legendaryapothe
Follow ME on IG for more reviews! –> lisa_liftsx
DISCLAIMER: I recieved this product to try for free. This is an unbiased review.