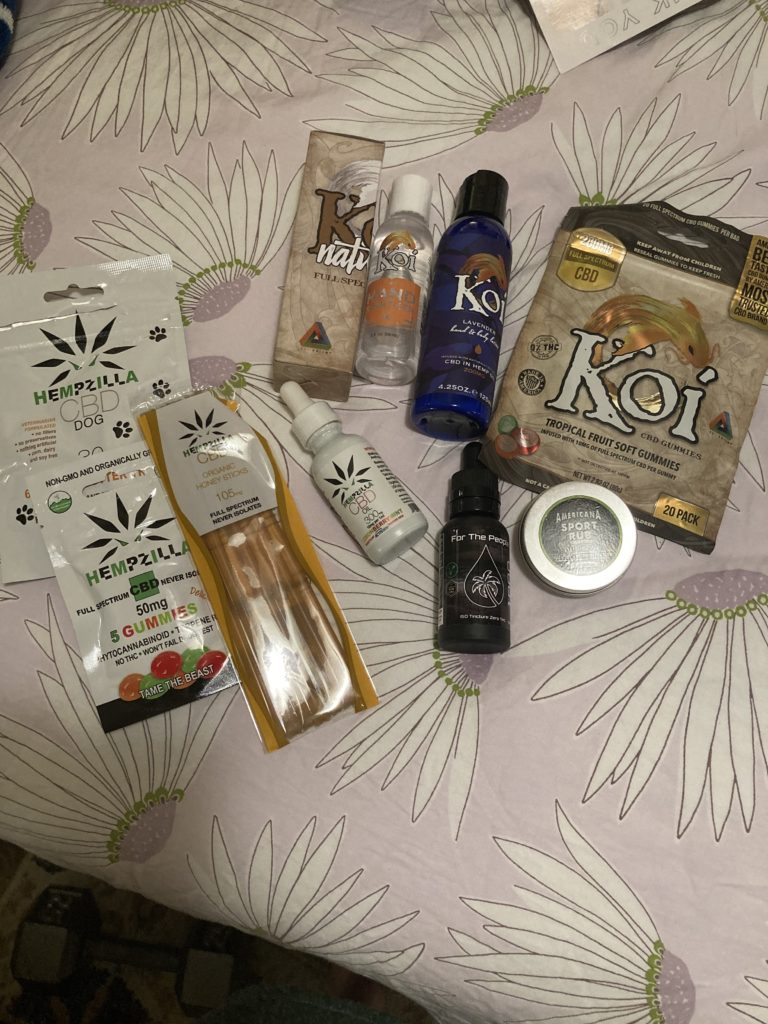 CBD- better known as cannabidiol – is known nowadays for being the non-THC component of Marijuana. In short – you can get the medical benefits of marijuana without the high. To read more about It, this is a recent article from Harvard.
CBD is known for its anti-anxiety, anti-inflammation, and even I have seen some articles for its use in epilepsy and seizures. (please contact your doctor- this is NOT medical advice).
Lemon Tincture – by For The People – the flavor is lemony – think lemon meringue type of flavor- oily in consistency, non bitter. Leaves an oily consistency in your mouth, so you will want a palate cleanser…but then again It is an oil! — 1.65 mg per drop
Lemon-Berry-Mint, by Hempzilla – flavor – I like this one! Very mild mint flavor with a hint of blueberry. The mint flavor lingers. This one seemed less oily than the previous lemon tincture. — 1 dropper = 10 mg
Koi Naturals Pure Spectrum CBD– sadly, this one is a spray and I was not given a spray top to use. However, once I find one, review will be updated!
Koi CBD Gummies- at 10 mg full spectrum CBD per gummy. The flavors were decent – a little bitter but tropical fruit flavors. Was not a fan of the texture however, very chewy and almost like a stale gummy bear.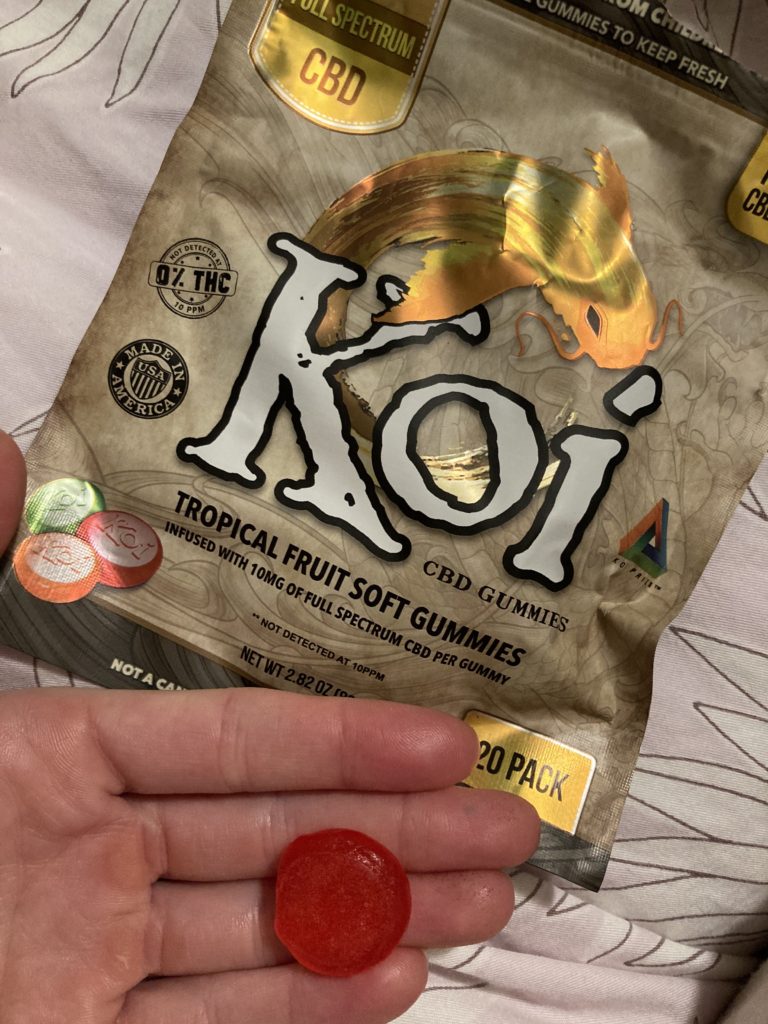 Hempzilla CBD Gummies- apparently the strongest percentage (~80%) full spectrum and terpene profiles, 3rd party tested NO THC – at 10 mg CBD per piece. These are much better than the Koi ones in my opinion, due to the much softer texture. They almost melt in your mouth and are not as chewy.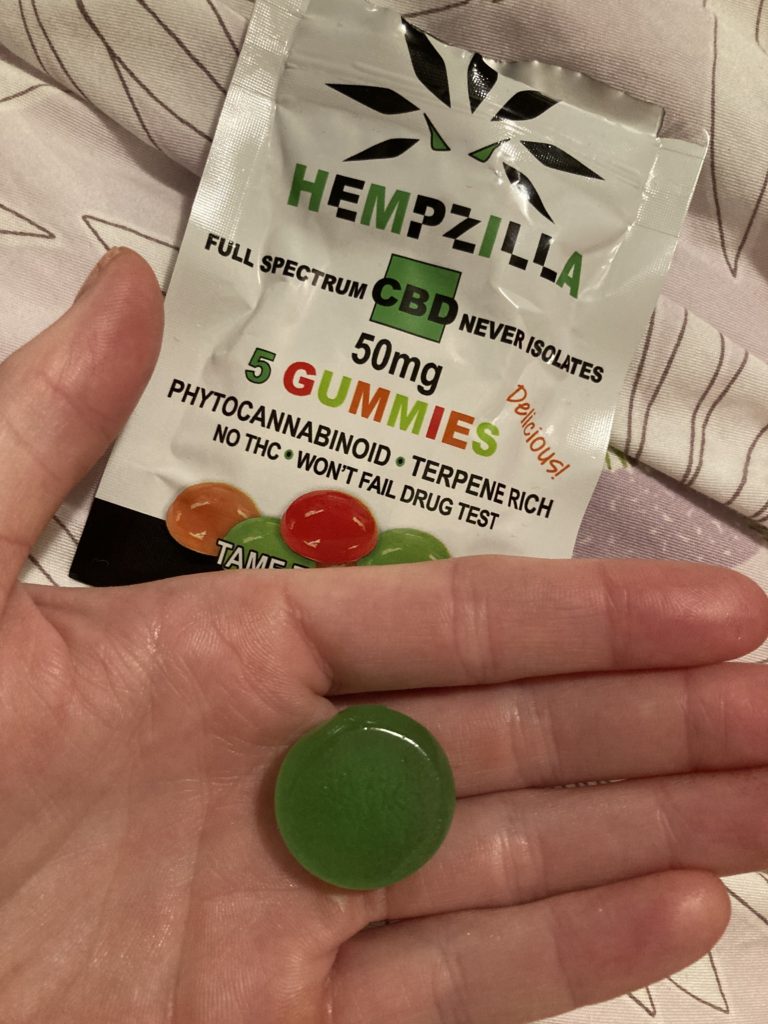 Hempzilla CBD Organic Honey Sticks- while the idea of these is cool, add It to your tea, or a quick "shot" in the morning, I do not like the flavor of these. The CBD flavor overpowers the honey and leaves a bitter flavor.
Peanut Butter Dog Treats by Hempzilla – while I can't provide 100% feedback for this one, I CAN tell you Charlie loved these, and he is VERY picky eater! He is a pretty anxious dog (the wheaten breed!) and seemed a bit more mellow the rest of the day 🙂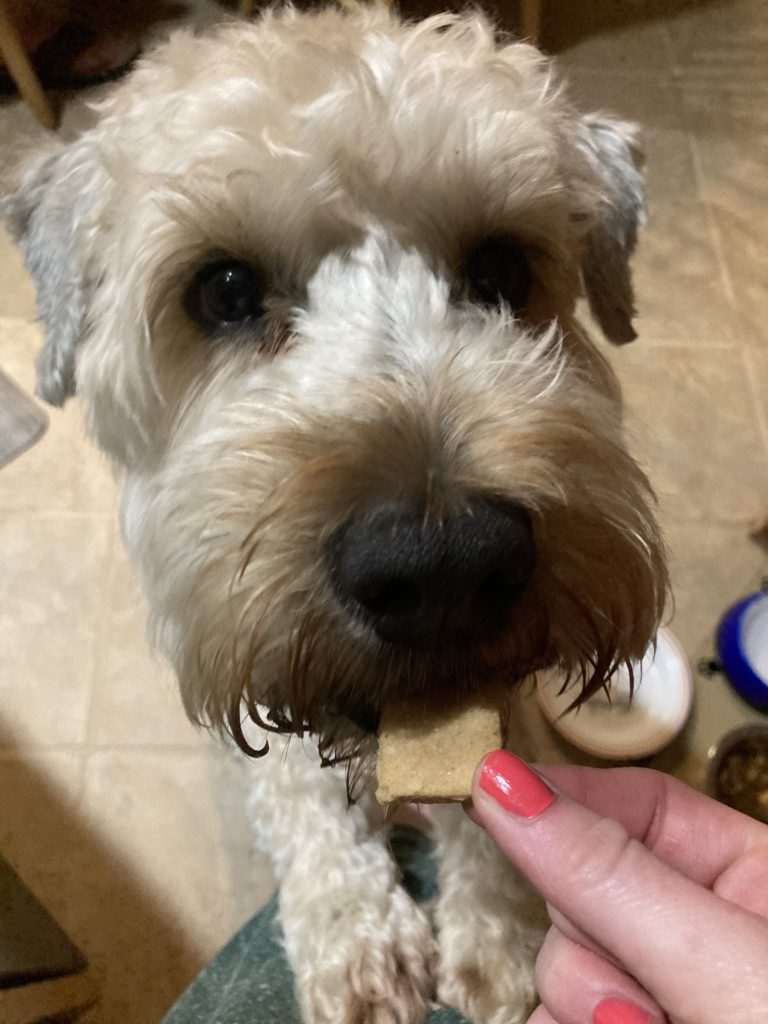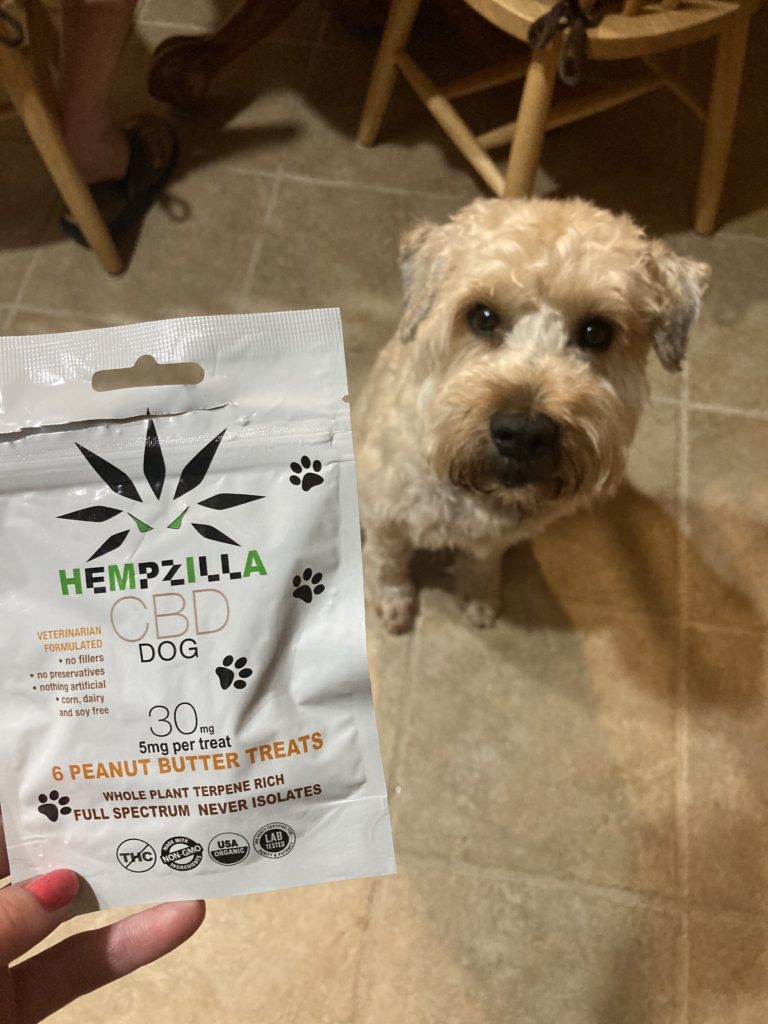 Koi Lavender Hand and Body Lotion – CBD in hemp oil , 200 mg (assuming per bottle). I honestly can't say if I have any therapeutic benefit from using a CBD hand lotion, however, I do like the light lavender fragrance and how It is non-greasy on my skin. A fresh, out of the shower, clean smell.
Americana Sport Rub – a thick ointment/cream to rub into those achy muscles and joints. 125 mg CBD per 1 oz. I like the light lemongrass aroma, and honestly, not too waxy! Typically sport rubs feel gross on my skin, but this one felt light and was easy to massage into my muscles.
Overall, a great array of products to try! You can purchase these products at Pure CBD Vapors.
*DISCLAIMER: I received these products to try for free. This is an unbiased review.