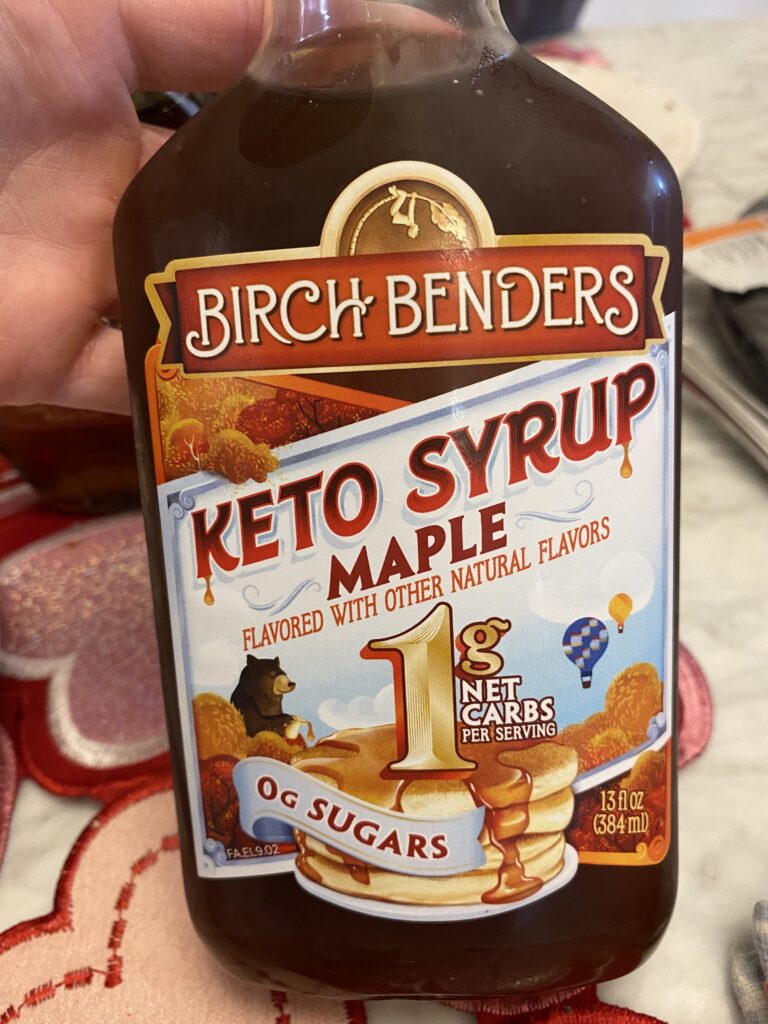 As a Type 1 Diabetic, certain foods are hard to eat without a huge spike in my blood sugars. Any sweetener tends to fall under that rule, and maple syrup is no exception.
For years I would use sugar free syrup sweetened with Sucralose or Aspartame, however recently I have decided to cut this from my diet and opt for more natural alternatives.
Birch Benders had a keto maple flavored syrup, sweetened with monk fruit. I was intrigued.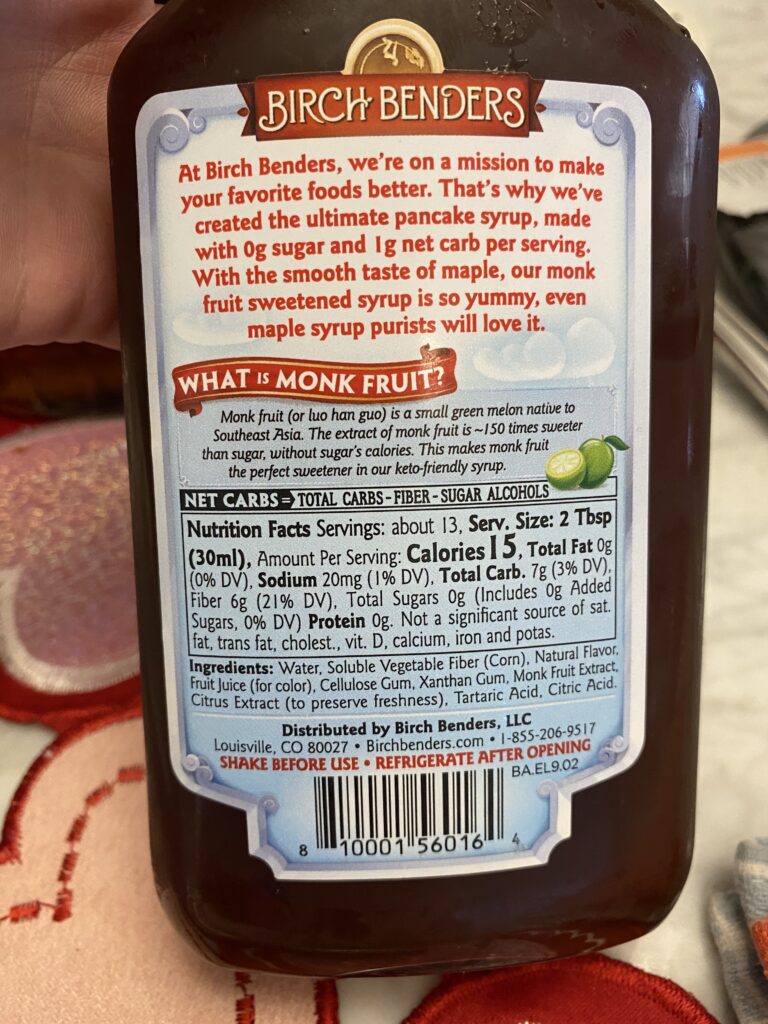 Ingredients aren't too shabby- no caramel coloring, Sucralose, aspartame.
Here is a drizzle on top of some French toast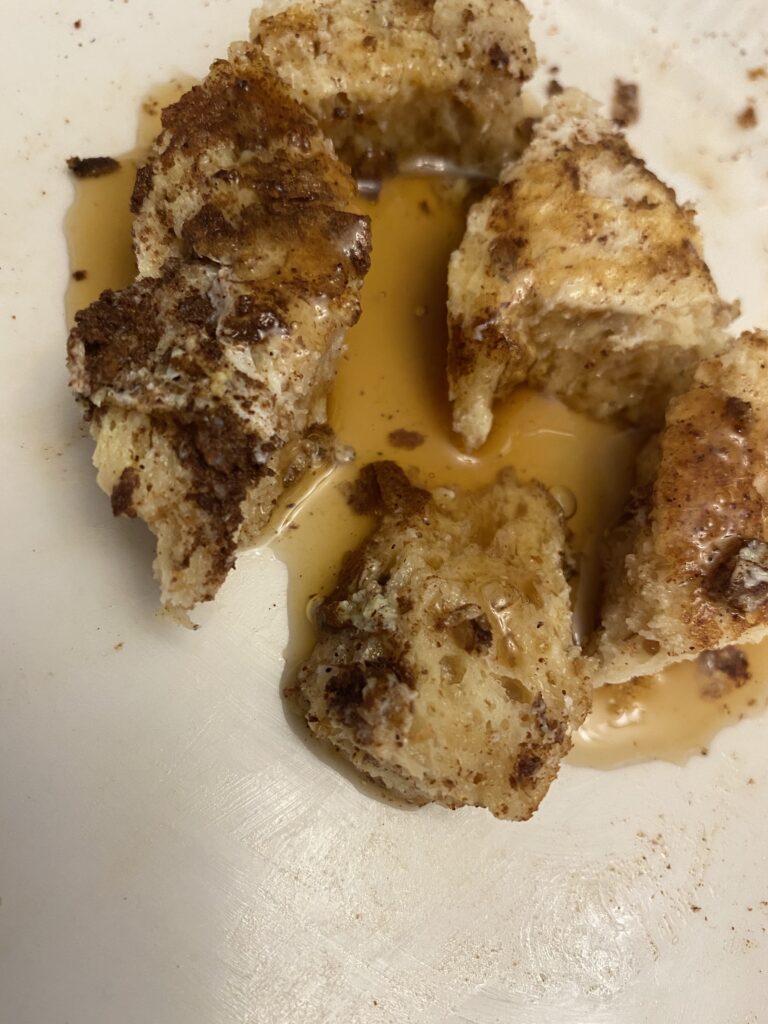 So how was the flavor?
Let's just say it's interesting that the back of the bottle says maple syrup purists would love this product because I love me some maple syrup and this is…gross.
It is tart and tastes like a blend of stevia and monk fruit sweetener – almost like a licorice taste – and very tart aftertaste with some maple undertones.
Truthfully,I threw It right in the trash and I'm rather mad I spent almost $11 on It. I do NOT recommend this. I will have to settle for using regular maple syrup in very minute amounts rather than this until I find a better alternative.
1/2 star
Follow me on Instagram for more food and fitness reviews!