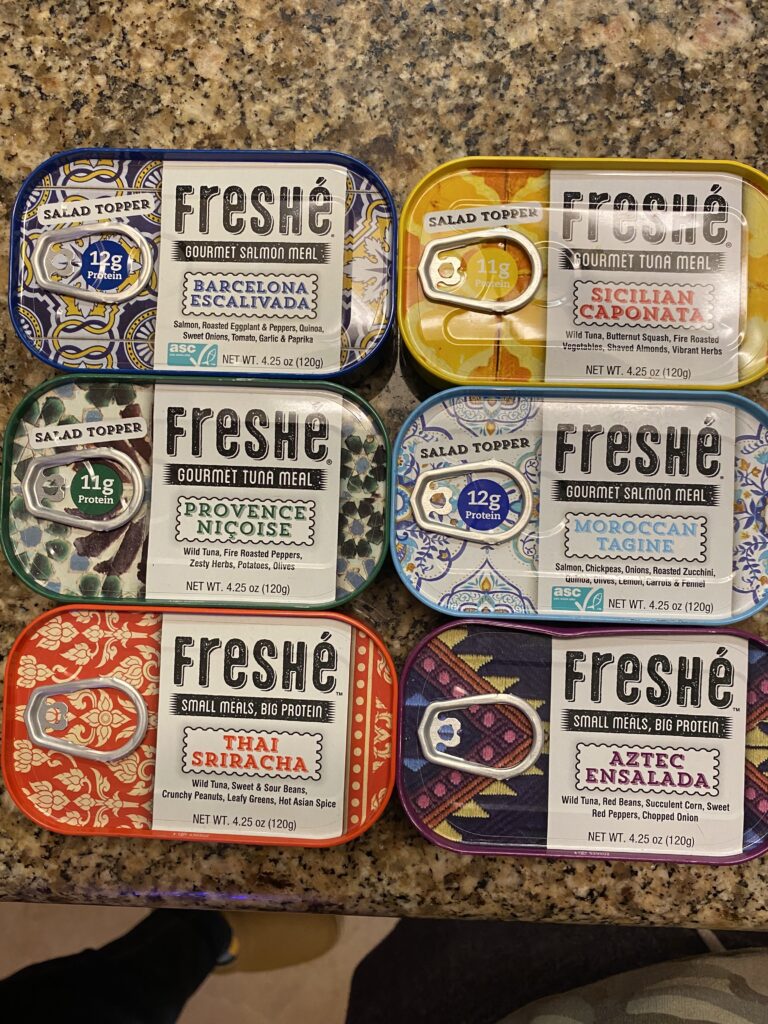 Are you on the go and need a meal to keep you satisfied? Or like camping and need something easy to eat? Or maybe just looking for a change from the basic albacore tuna… in comes Freshe Meals ! With their slogan, "Small meals, big protein" , I think these are a great fit.
The fish is packed in a BPA free lid, and per their website, "Freshé Meals is committed to supporting the environment through sustainable practices. Our tuna is protein-packed Friend of the Sea Certified Sustainable Wild Skipjack Tuna".
They are also made with good ol OLIVE OIL!!! No seed oils!!! We avoid seed oils in this household so I am happy to see It was packed in olive oil.
The company sent me some varieties to try:
AZTEC ENSALADA – Mexican style tuna with red beans, corn, pepper and onions.
THAI SRIRACHA– Tuna, sweet and sour beans, peanuts and hot spice
PROVENCE NICOISE – Tuna, peppers, potatos and onions
MOROCCAN TAGINE– Salmon, chickpeas, onions, zucchini, quinoa, olives, carrot, lemon and fennel
BARCELONA ESCALIVADA – Salmon, eggplant, quinoa, tomato, garlic and paprika
SICILIAN CAPONATA -Tuna, butternut squash, roasted veggies, almonds and herbs
Heres the nutrition facts: you can see this little can really packs a punch for protein and healthy fats!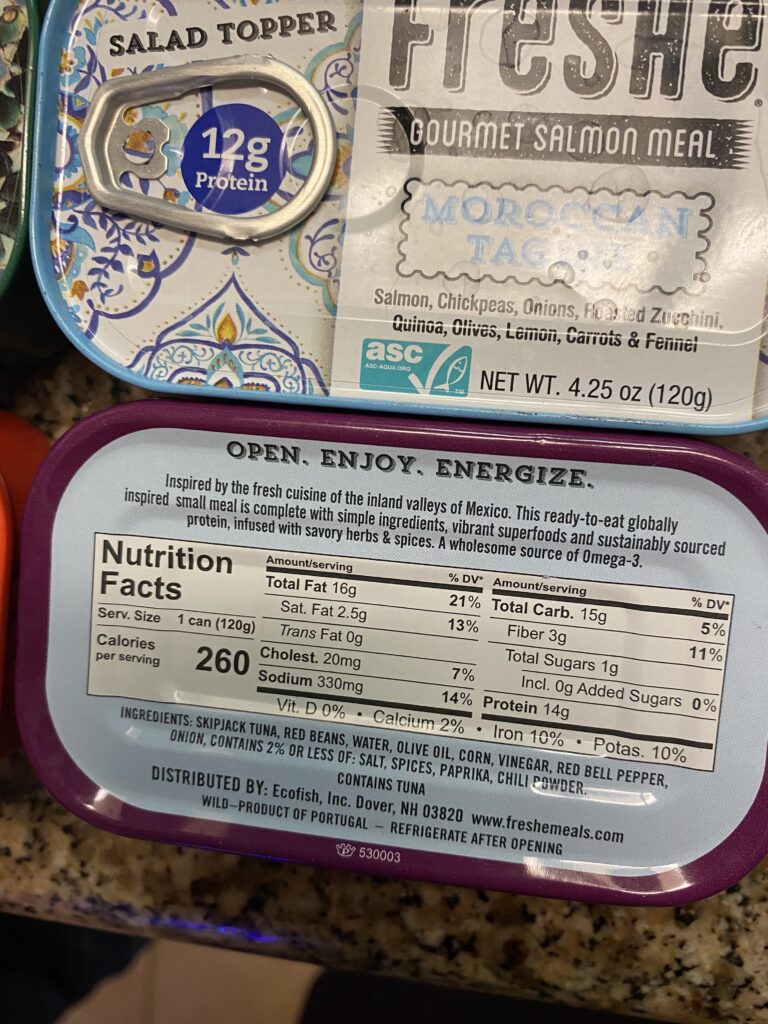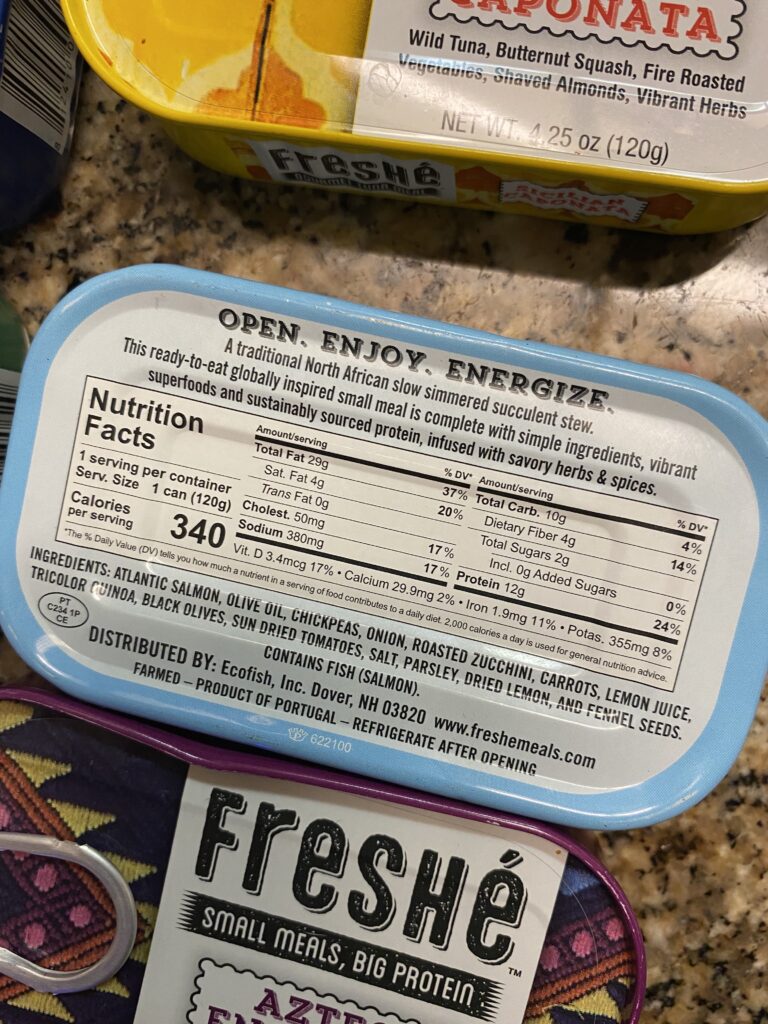 Overall, I think these are great and TASTY!!!
I understand canned fish is an acquired taste but these are a fun way to spice It up with wholesome ingredients. Some of them are salad toppings but I think using It on a sandwich (like a traditional tuna Sammy) or even with pita crackers/chips would be great! My mother in law is a big fan of canned Tuna and she really enjoyed these as well.