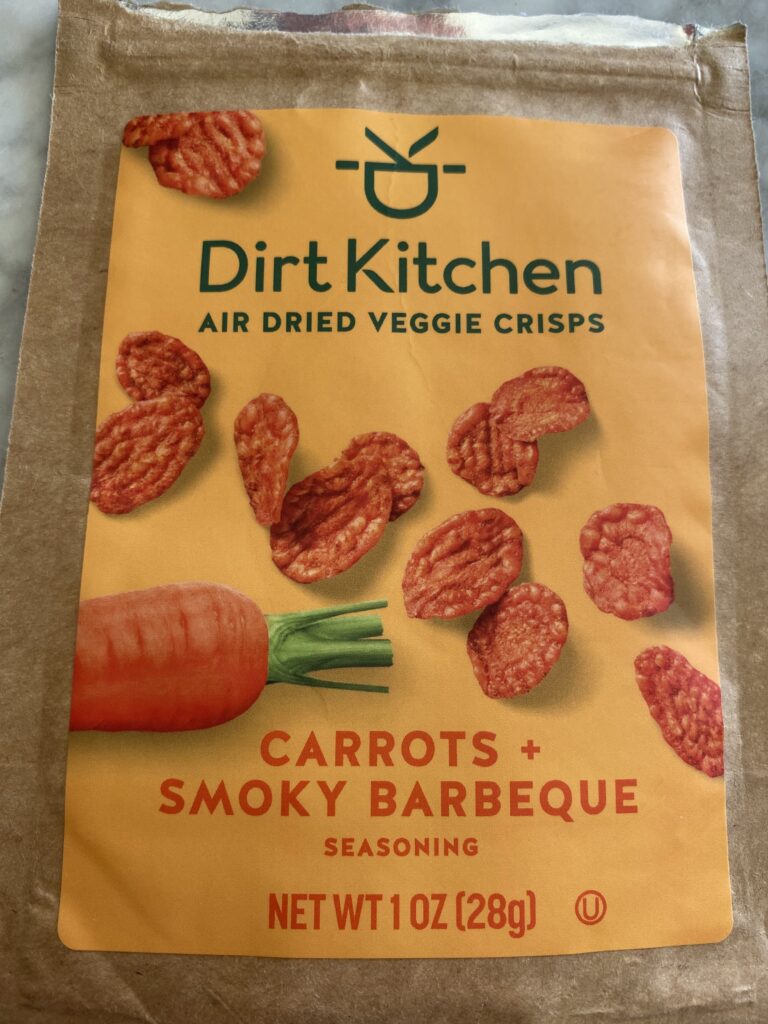 So vegetable chips are typically a total scam. They appear healthy when in fact, they are not. They take perfectly healthy, nutrient rich vegetables and fry them in OIL!!! Tell me, whats the difference between a green bean soaked and fried In oil versus a potato (aka your classic potato chips)?  Nothing!!
And here's where this company comes in…
Dirt Kitchen's air dried veggie crisps!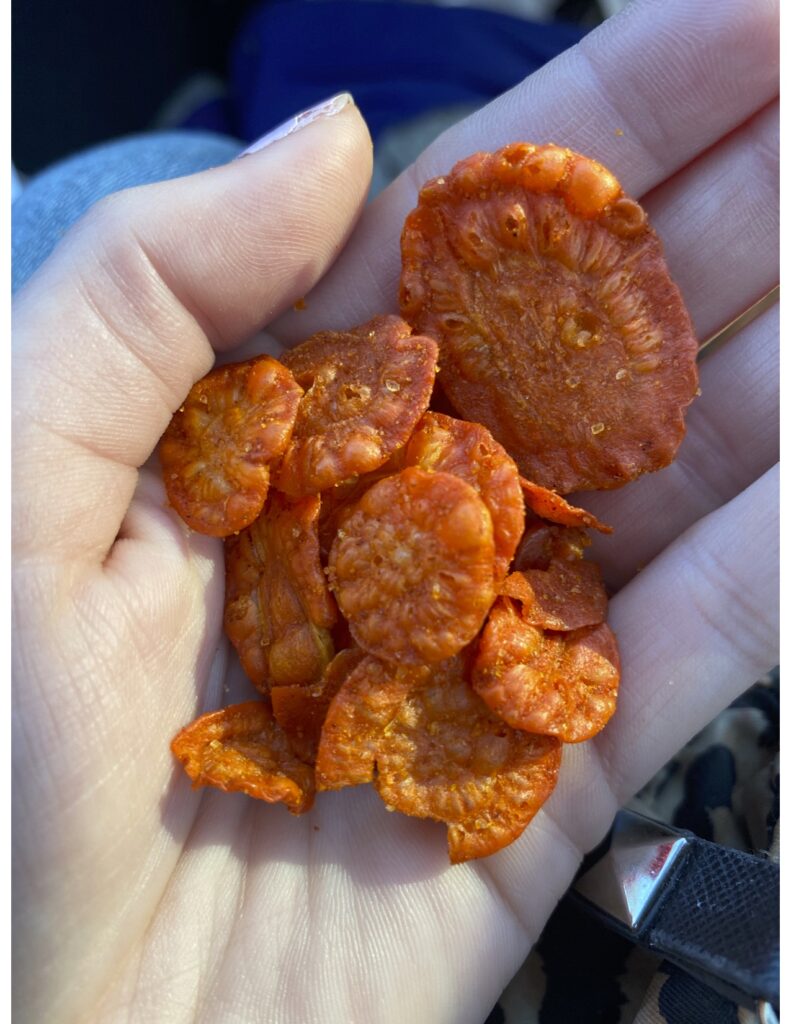 They have no artificial colors, no artificial flavors, no added sugar. They are vegan, gluten free and GMO free. Best of all, just a minimal amount of added oil, and it's good ol' extra virgin olive oil. We don't eat seed oils in our house hold so we are very pleased these were made with olive oil.
These are definitely crispy and crunchy with a good amount of salt. They have a sweet potato flavor to It but then followed up with a strong cooked carrot flavor. The BBQ flavor is quite mild.
Overall I think they could be a good option for when you want something salty and crunchy without overdoing It on fat and oils. The portion is quite small and they are not cheap (but is any food cheap these days?). I would definitely be interested in trying other flavors and would buy these in the future.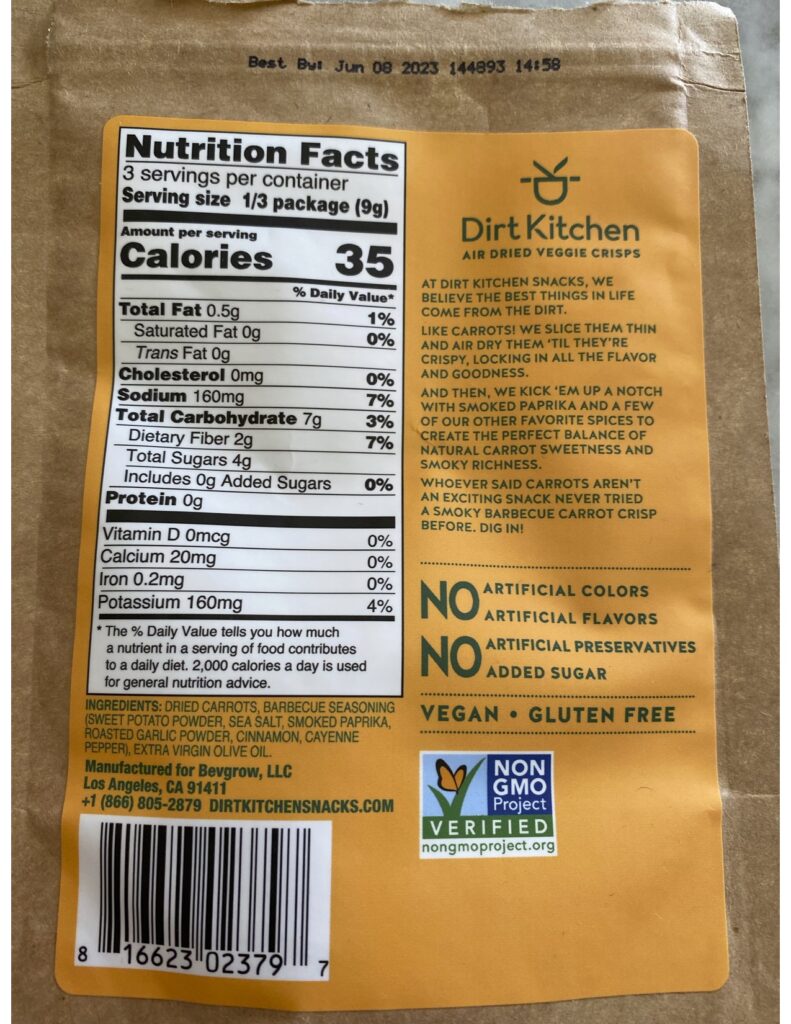 Overall, 4 stars.
DISCLAIMER: I RECEIVED THIS TO TRY FOR FREE FROM THE COMPANY. THIS IS AN UNBIASED REVIEW.