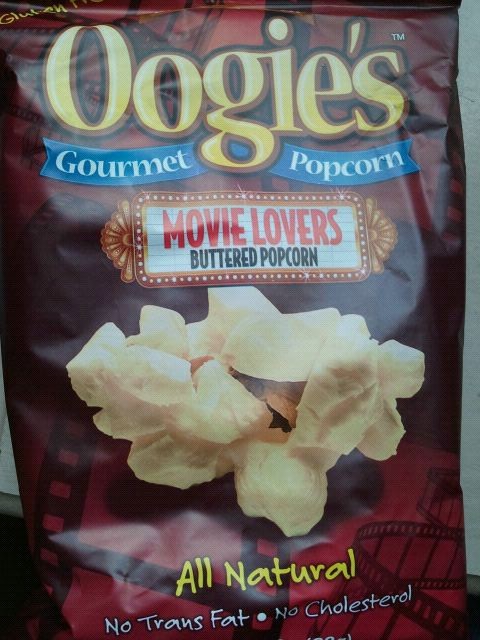 What's a movie without POPCORN? (Hey, I know a few people who go to the movies FOR the popcorn! =P)
But the popcorn at movies can be loaded with calories and fat (and I'm just going to go out on a limb here and assume, it's NOT the healthy fats!). Plus, there can even be trans fats in some popcorns! So I was excited when Oogie's provided me this bag of Movie Lovers Buttered Popcorn for free. Now I could pop my own movie in at home, and eat a bag of yummy, buttery popcorn!
Some quick facts, according to the bag, this is all natural, gluten free, and whole grain. So, if I wasn't already digging this popcorn, I was slowly liking it more and more!
I was excited to try this popcorn. For some reason when I opened it, I was expecting a yellow colored popcorn, kind of like the buttery flavored drenched popcorn at the movies. However, it was a pale white which surprised me a bit.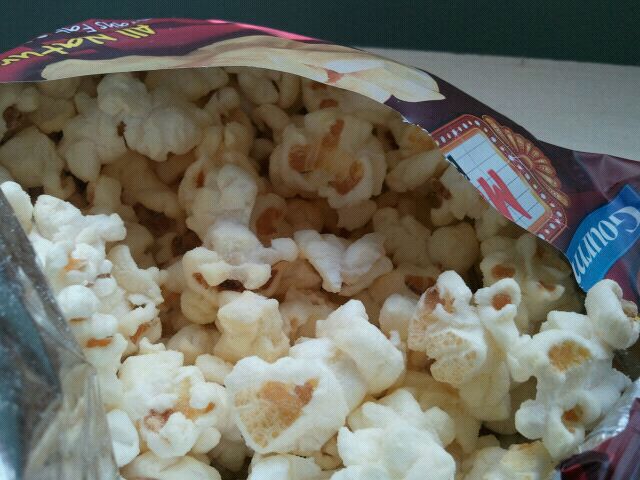 Some pieces had more flavor than others, which was a seasoning. I wouldn't say it was super buttery, but more of a mild butter and even a flavor akin to parmesan cheese. Was it good? yes. Yummy? yes. Suitable for those who drown their popcorn in butter at the movies? No… But that doesn't mean it wasn't delicious.
The pieces of popcorn were fresh and had a soft crunch. Like I said, some pieces were bland, and others had more seasoning on it. It was slightly salty, which made me crave a Zevia soda really badly (and let's be honest…I was also craving a Diet Coke!!).
Overall, it was pretty good, but not as buttery as I would have liked. There was a good amount of popcorn in the bag, which made for a filling snack at 160 calories, and 3 grams of fiber. For me, it was a 3 1/2 star snack !
What snack do you get when you go to the movies? I used to actually get the soft pretzels and cheese instead of the popcorn when I was little! =)