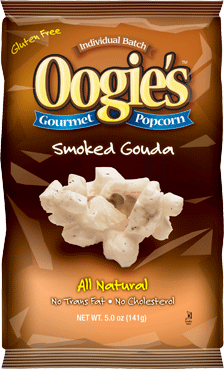 Now, I'm not a cheese kind of person. I could totally live my entire life without eating any, and I'm even known to pull the cheese off my pizza (sorry!). So I wasn't expecting this popcorn to be anything special.
Ok, ok. Smoked Gouda. Probably tastes like the rest of the popcorn I had in the past. I thought.
But I was so wrong.
This popcorn, is ah-mazing.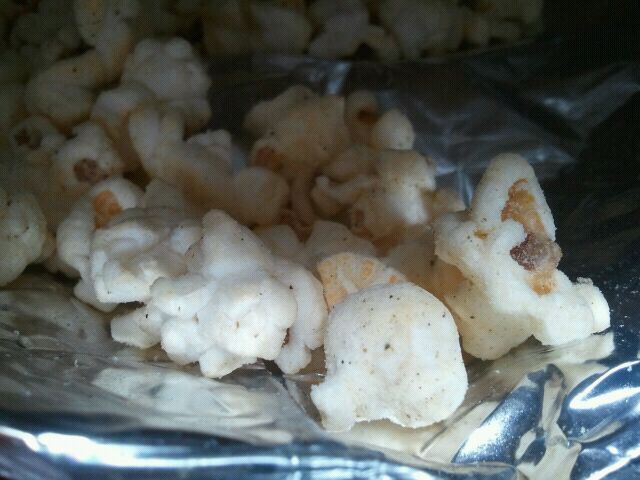 Sure, it looks like your average, store bought popcorn. But it wasn't.
It was light, and crunchy, and fluffy popcorn. Fluffy might be a weird adjective to describe popcorn, mostly because I immediately asociate fluffy with pillows, but it was fluffy. And yummy.
It was cheesy, light and had just a wee bit of heat/spice to it. There was almost a (get ready for it) BACON flavor to it. I haven't eaten bacon in years, but bacon is goood. Turkey bacon always hit the spot for me, and this popcorn had flavors vvery similar to bacon. Perhaps it was the "smoked" aspect of the popcorn. Regardless, I'm going to roll with it.
It was also a bit salty, but in a good way, and some other deeper flavors going on. I really, really liked this popcorn. And if I see it in the stores, I'm definitely buying it again. Minus the fact I already demolished the bad. So much for sharing.
4 1/2 stars. I may be becoming a cheese convert. Also loving that it's gluten free, all natural, and has some healthy and filling fiber : )
What about YOU- what's your favorite type of cheese? If I had to pick, parmesan all the way!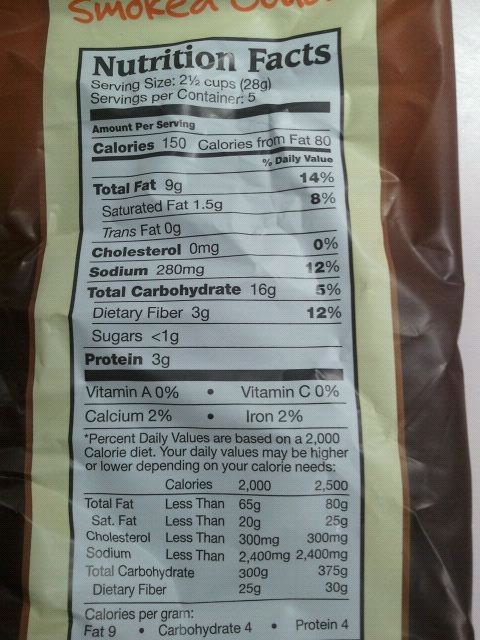 I received this bag of popcorn to try for free from the company. Regardless, my opinions are unaffected and genuine.