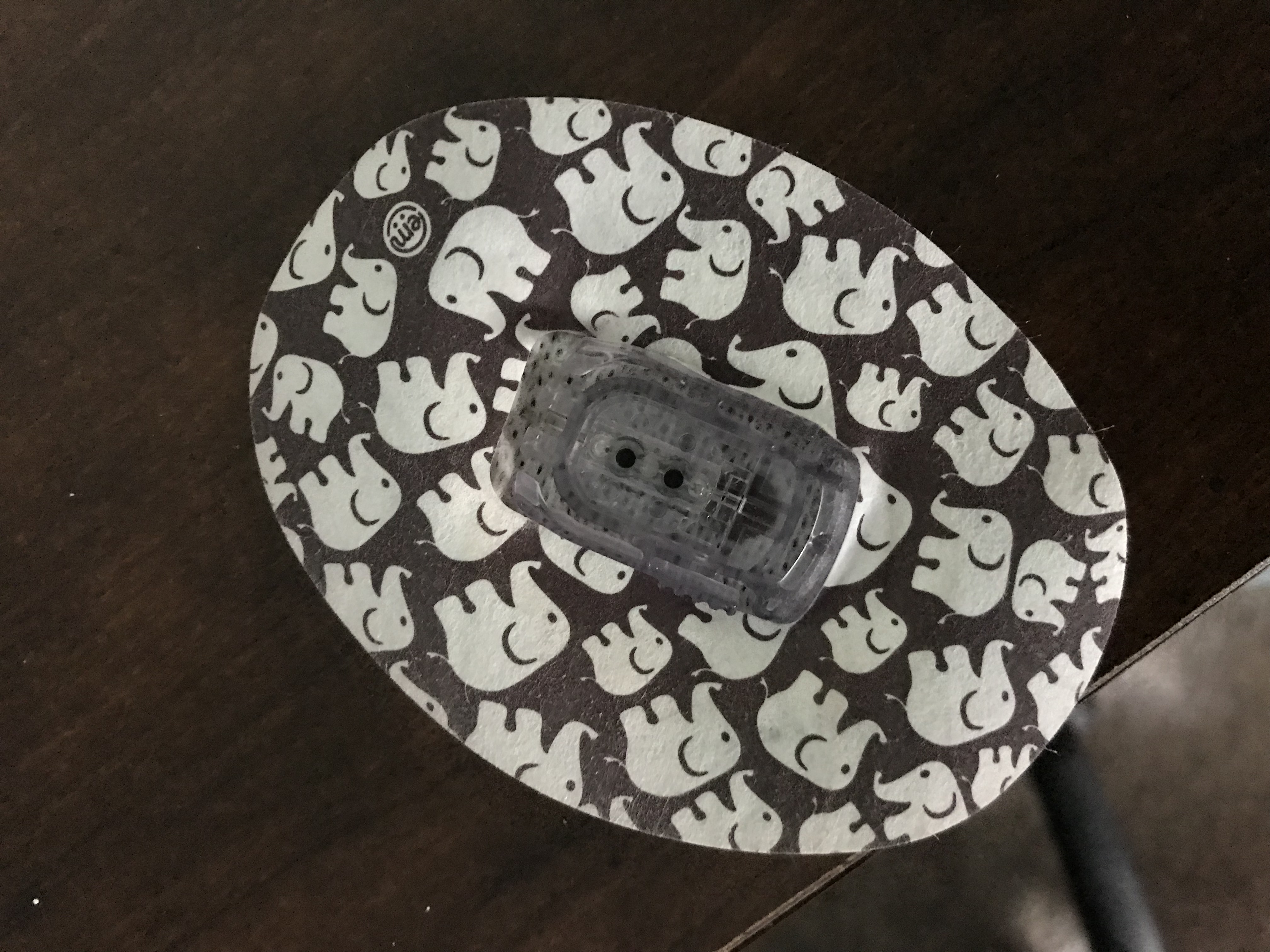 OKAY! We all know Type 1 Diabetes bites the big one in terms of autoimmune diseases. There is no sugar coating it, it stinks. All of it. But I really love these companies that try to make the disease a little less painful by providing some fun.
Most Diabetics I know nowadays have a Continuous Glucose Monitor which checks their blood sugar levels every few minutes and transmits the number to a device via bluetooth. The diabetic wears a "pod" on their skin for up to a week or so. The problem? It falls off, the edges peel when it gets wet, and well…they are kind of ugly. I wear one on my thigh, the amount of times I have ripped off a pod are unreal, and let's face it, Diabetic Meds are NOT cheap and do NOT have time to be ripping these off. Too costly!!!
Expression Med has come up with super cute adhesives to wear over your CGM pod. I LOVE the idea, especially for kids who may feel alienated amongst their peers. I have had type 1 since I was 4, and while I was never bullied or anything of the sort, I see a lot of kids nowadays with CGMs and insulin pumps, and it may feel like a lot for a kid– he can't act the same way as his peers, his cake and candy has to be monitored, it stinks- but its companies like this that make it just a bit better by providing cute adhesives.
The instructions are simple: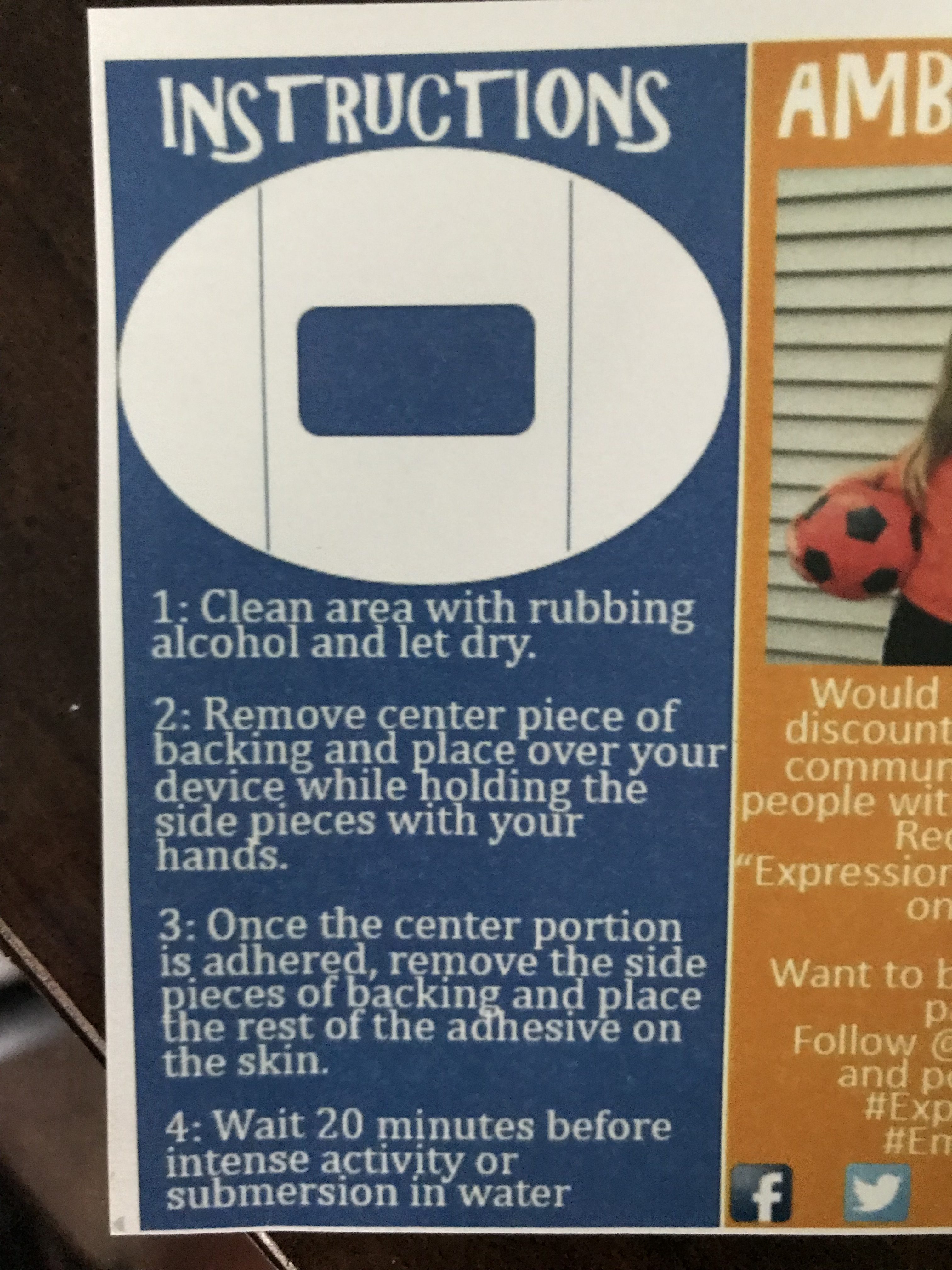 I applied, waited my allotted time. And this is how my adhesive has held up a WEEK later.  NO peeling, nothing!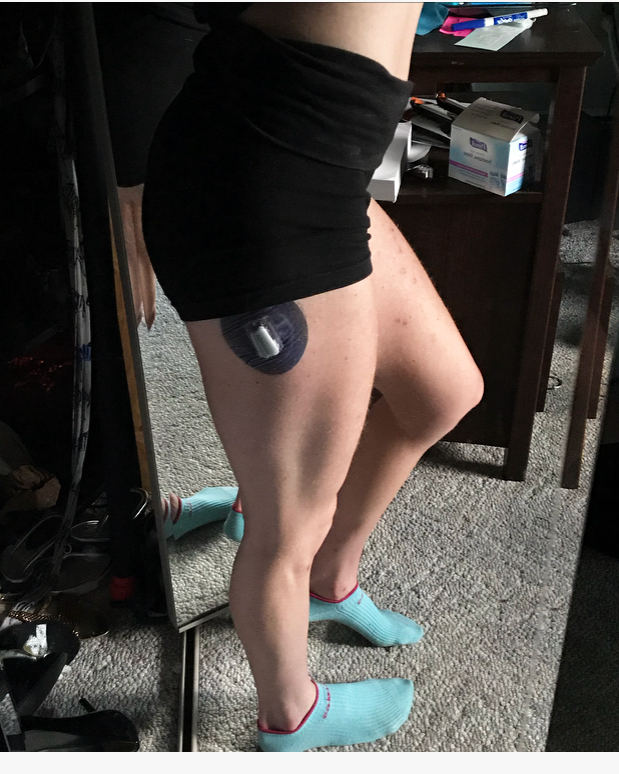 Honestly, I am impressed. No peeling, no itching, no irritation, water seal. Once the pod comes off the skin, its ability to monitor your BG levels are altered, so this is not only great for looks, but also functionality. It also helps you save money because you can get the full use out of your product and not have it peeling off, falling off when it hasn't been on the entire allotted time. For a DEXCOM G5, I wear it up to a week, but other CGMs may vary.
I REALLY loved the elephant one I was sent (above) and I am definitely interested in buying a few more.
Overall, I love it! On the website I noticed they run you about 15$ for 5, which really isn't that bad considering the quality. If you have kids with CGM or you find your sites falling off easily, these are a MUST!
I received this product for free, this is an Unbiased review.