Do you love yogurt but can't tolerate dairy? Or maybe you adapted a vegan diet, but do miss having a yogurt parfait in the morning. Here is where AYO Almond Yogurt comes in to play!
Each yogurt is non dairy, vegan, gluten and soy free. There are added probiotics as well, similar to what you would get from dairy/milk yogurt. They come in blueberry, strawberry, peach and vanilla.
It's pretty amazing to me how they made yogurt from almonds. From a NUT!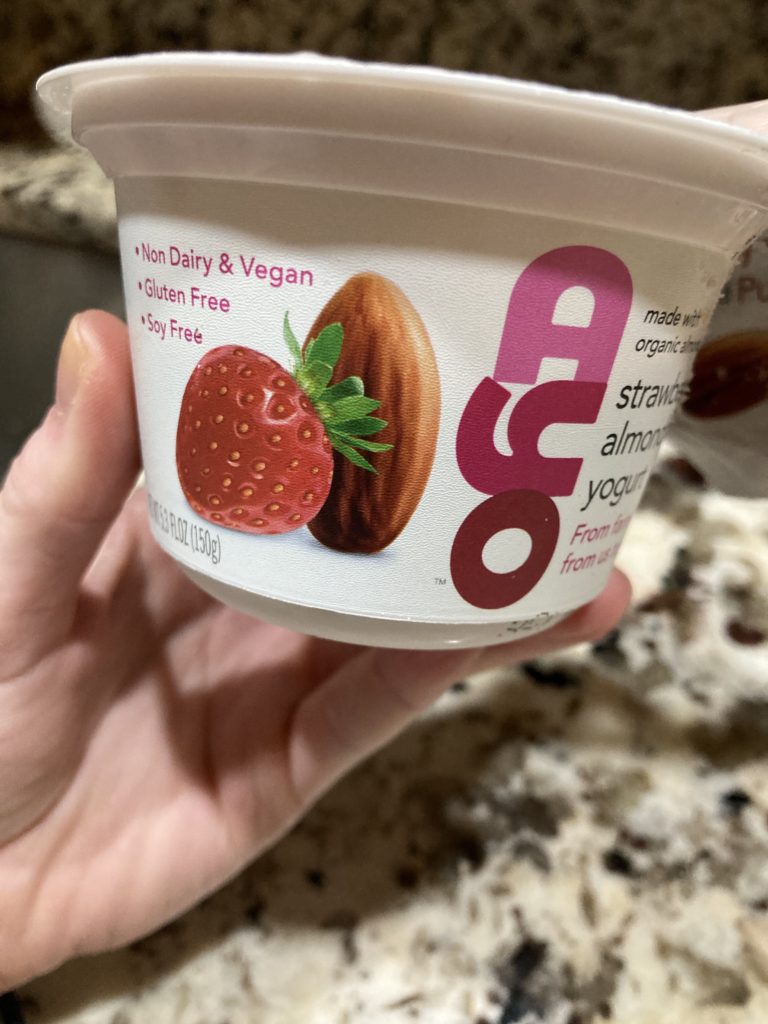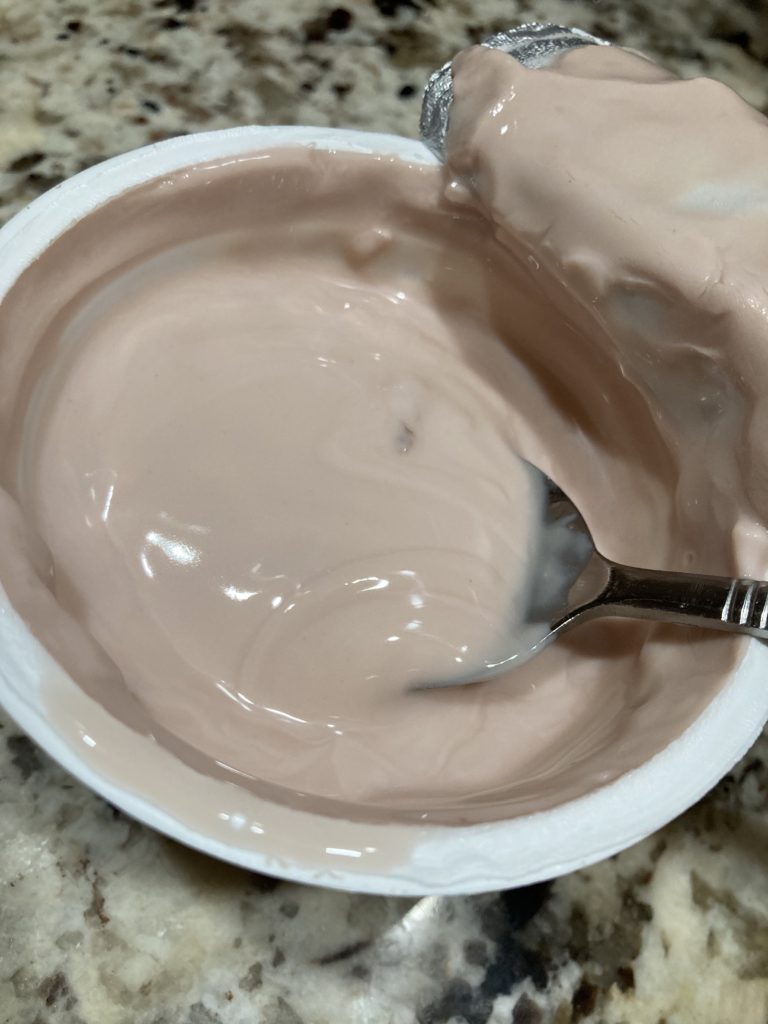 Similar to almond milk, these are a bit thin in texture, so do not be fooled by the "greek yogurt" style container. The flavor of the strawberry and blueberry is a bit mute. Not overly sweet but also not tart which I did enjoy.
The nutritional profile isn't amazing, which is my major drawback. 1 yogurt (based upon strawberry- may vary flavor to flavor) is 160 calories, 10 grams of fat, 19 carbs, 6 fiber, 11g of sugar and 4 grams of protein. Now, because I know there is NO lactose in this (natural sugar) , I know that those 11 grams is pure added sugar. The protein is lacking and the fat is quite high for me but…again…this is from Almonds which is almost pure fat.
Would I buy It? Honestly I am not sure. If I couldn't tolerate dairy and I really wanted a yogurt parfait I would buy It. But the flavor isn't amazing enough for me to buy It instead of a low sugar greek yogurt which packs more protein for me and is more satisfying. But given they cater to those who cannot eat dairy or follow a vegan diet, they are pretty good and worth a try.
3 1/2 star
DISCLAIMER: THIS IS AN UNBIASED REVIEW. I RECEIVED THESE TO TRY FOR FREE FROM THE COMPANY.