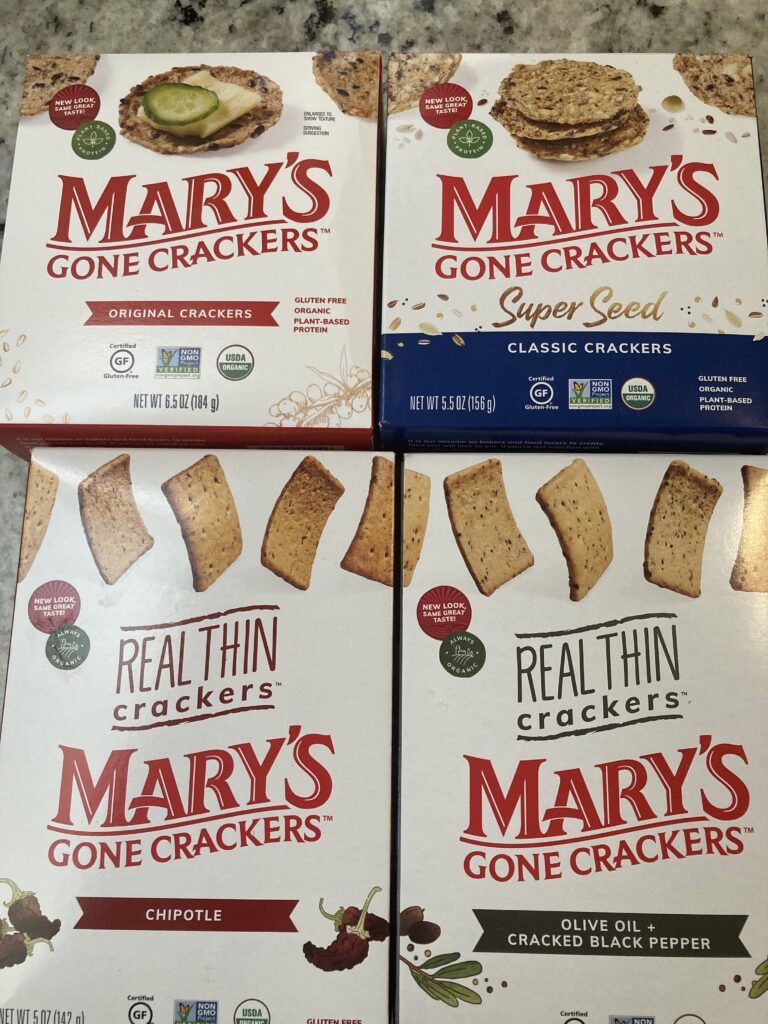 Who doesn't love a good plate of cheese and crackers?
The nice folks over at Marys Gone Crackers sent me some of their crackers to try. We were sent 4 different varieties. They are non-GMO and organic, and have some gluten free options!
Chipotle – Real Thin (bottom left)
Lightly sweet at first then a nice kick at the end. Nice and crunchy. Has a little bit of heat but not too spicy. Good on their own. Would buy this one in the future for sure. 4/5 stars. Really good.
Original Cracker (top Left)
Nice crispy crunch, airy. Has a nice toasted flavor to It. Not too salty and no added sugar. Would buy this in the future. Pairs well with cheddar cheese. This is a 3.5/5 star.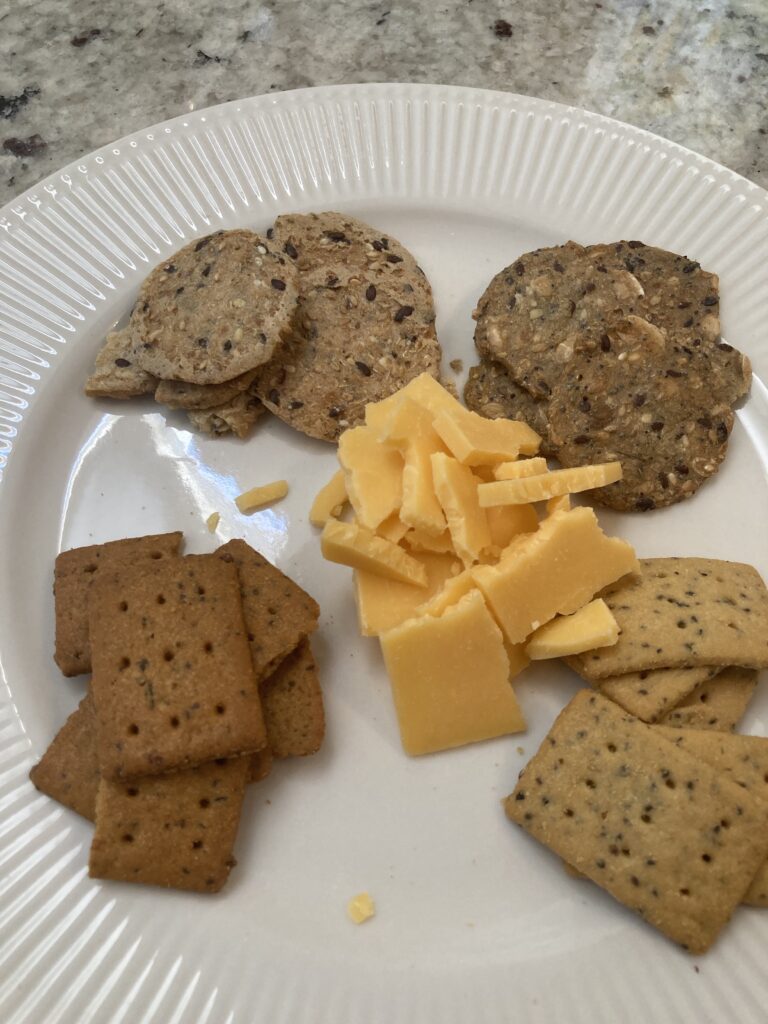 Super Seed (top right)
Nice crispy crunch with a strong seed flavor. Can taste the flax seed. Not great on its own but pairs well with cheese. These have a bit more fat and protein than the Original cracker with less carbohydrates per serving. 3.5/5 stars.
Olive Oil and Cracked Black Pepper – Real Thin (bottom right)
This one is tasty! Just a hint of olive oil flavor and a nice kick of black pepper. 4.5/5 stars.
Heres the nutritional stats: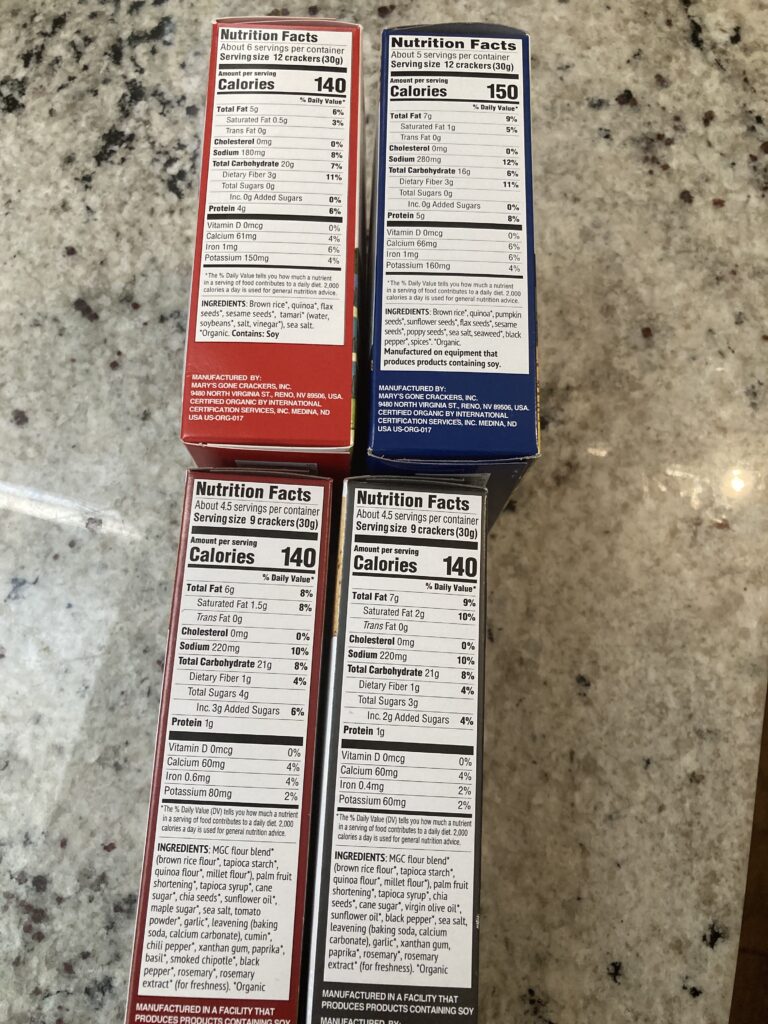 Overall, I do like these. I think they would be great with some cheese as an appetizer for a dinner party. No palm oil which I like but has sunflower oil. The fat grams per serving are decent. The crunch of these is amazing too!
DISCLAIMER: I RECEIVED THESE TO TRY FOR FREE FROM THE COMPANY. THIS IS AN UNBIASED REVIEW.