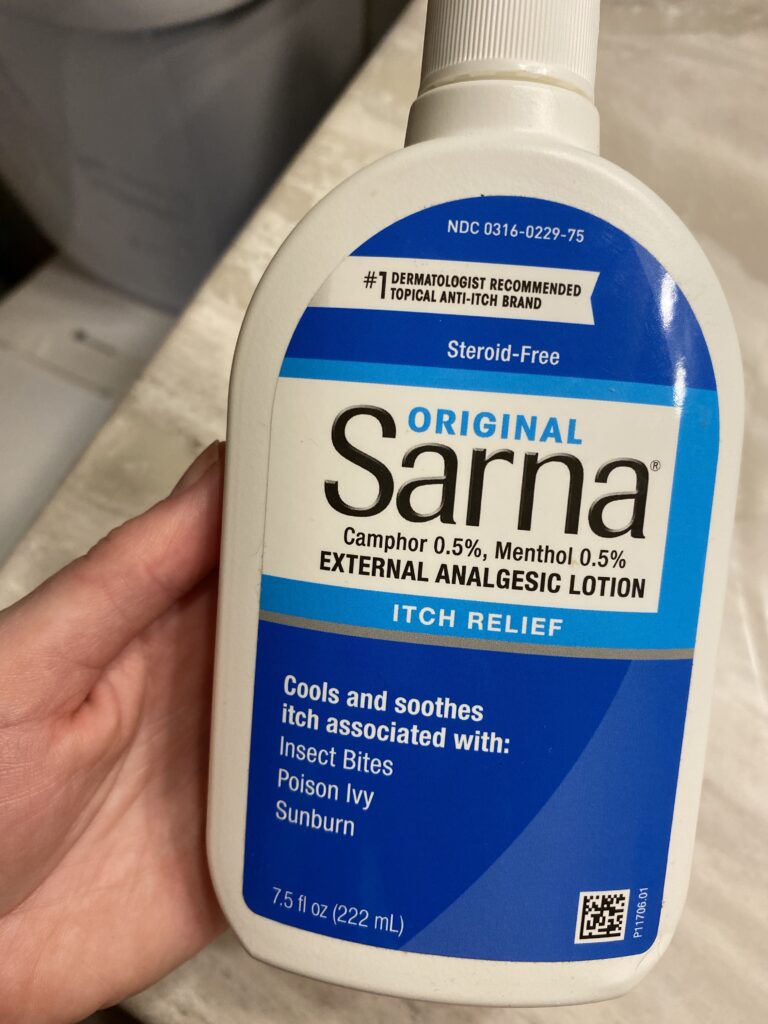 Ahh, summer. BBQs, sunshine, pool weather and…mosquitoes. From the fiery pits of H E double hockey sticks themselves ( my opinion lol) they seem to ruin almost every outdoor activity, leading you ITCHY!
Sarna sent me a bottle of their itch relief external analgesic, made of camphor and menthol. Truthfully, it's been sitting on my bathroom counter as (fortunately) I haven't had a reason to use It. But now that it's monsoon season here in Arizona, there are *plenty* of mosquitoes and, well, the perfect opportunity to review an anti-itch lotion.
It contains camphor (I' fairly certain this is the pink stuff usually you'd get at the nurses office when you had an itch!) and menthol. You can use It for minor burns, sunburns, bug bites and even skin irritation from poison ivy (please let me never need It for this…PLEASE!)
It is a light lotion that absorbs easily to your skin. It did help a nasty bug bite I had on my leg and I noticed It was no longer itchy.
The smell though…not sure why but It reminds me of the smell of baby diapers and baby wipes. So, not the worst smell but not really that pleasant either.
The other issue I have is that is contains Petrolatum, as I have seen mixed articles about the potential harms of petrolatum. I don't want to make any claims as I don't have factual studies to quote.I generally try to avoid It but in the event of a bug bite which (hopefully) covers a small skin surface area, I would use It.
Overall, 3.5 stars. Does what It needs to do.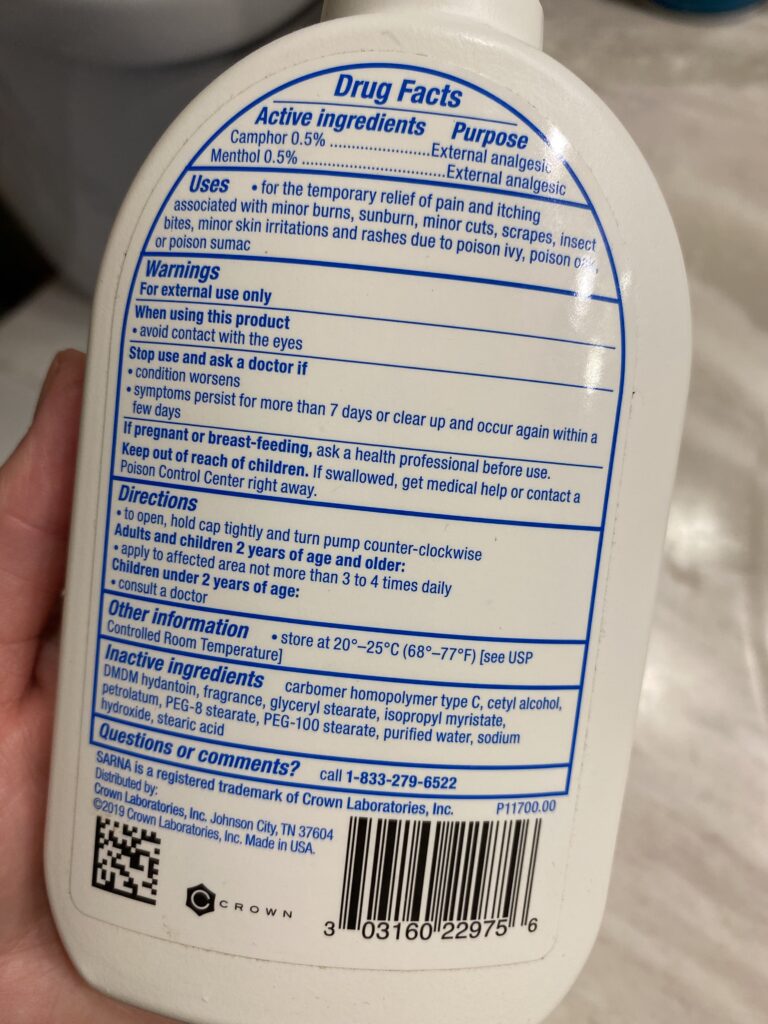 DISCLAIMER: I received this bottle to try from the company for free. This is an unbiased review.