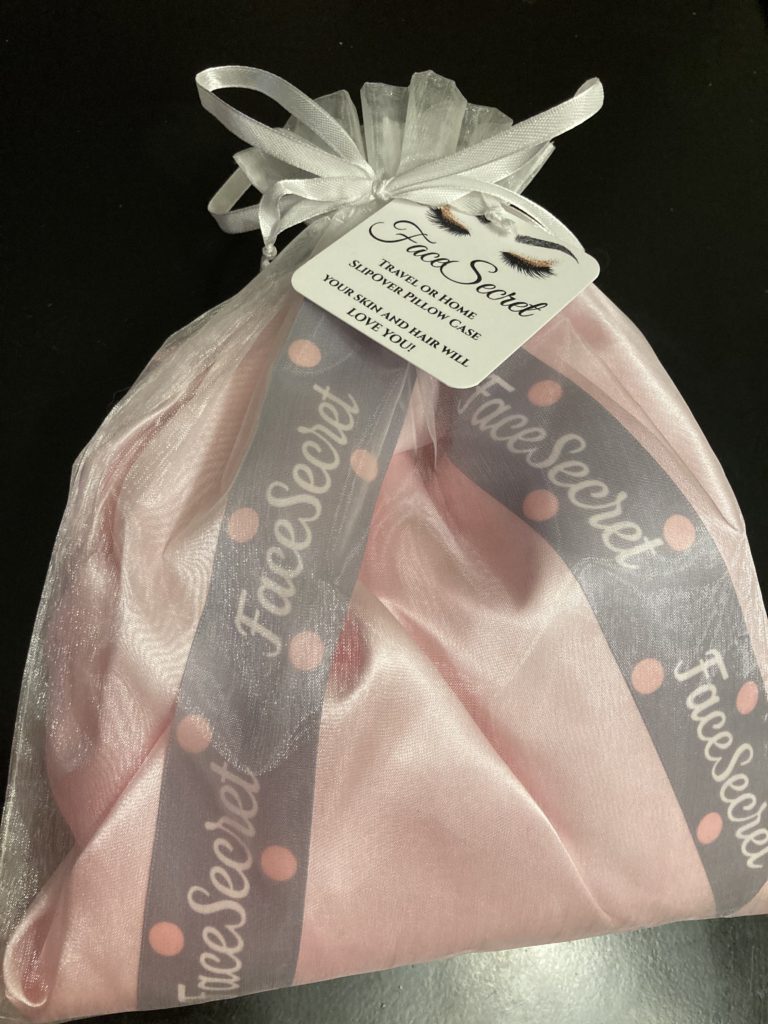 Do you travel a lot? Or does your hair look like you rubbed a balloon on It (helloooo static?!) Well Face Secret to the rescue! The nice people over at FaceSecret sent me a pink satin case to try and I happily obliged.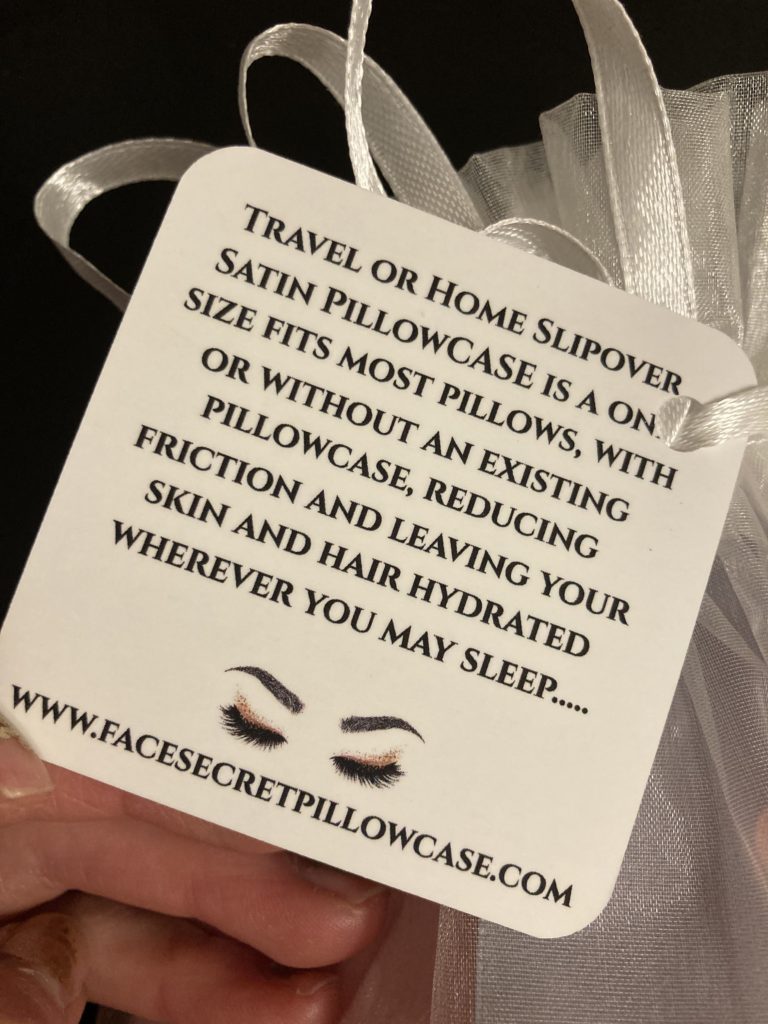 It's SUPER easy to put on and I had plenty of room with my king size pillow.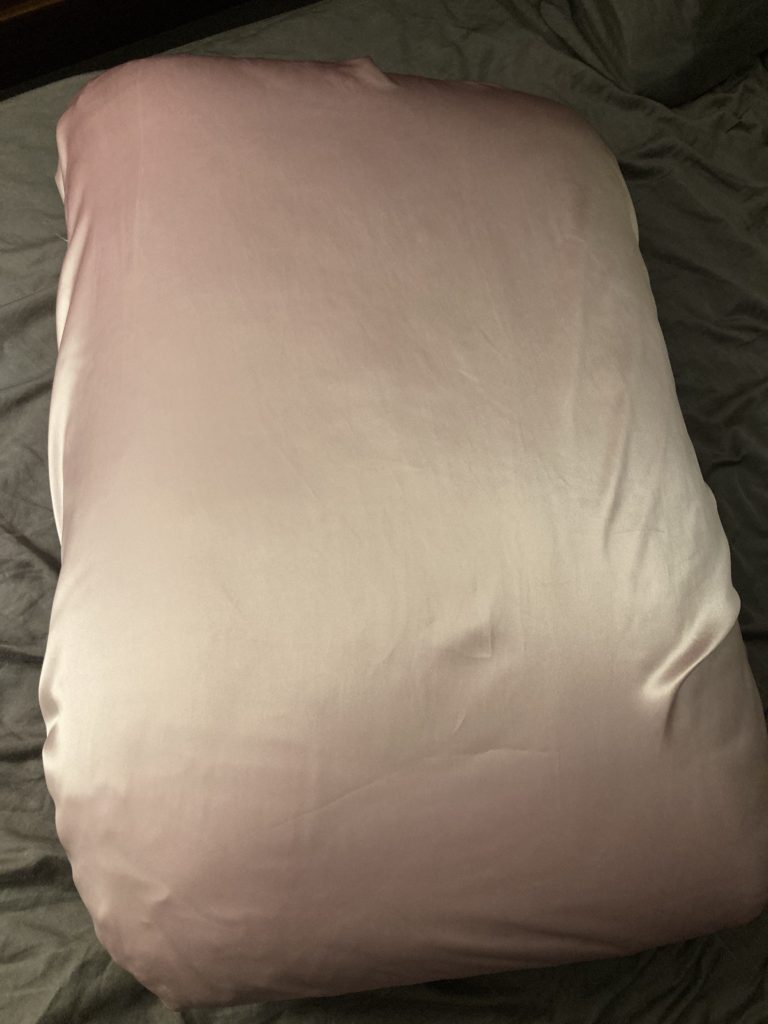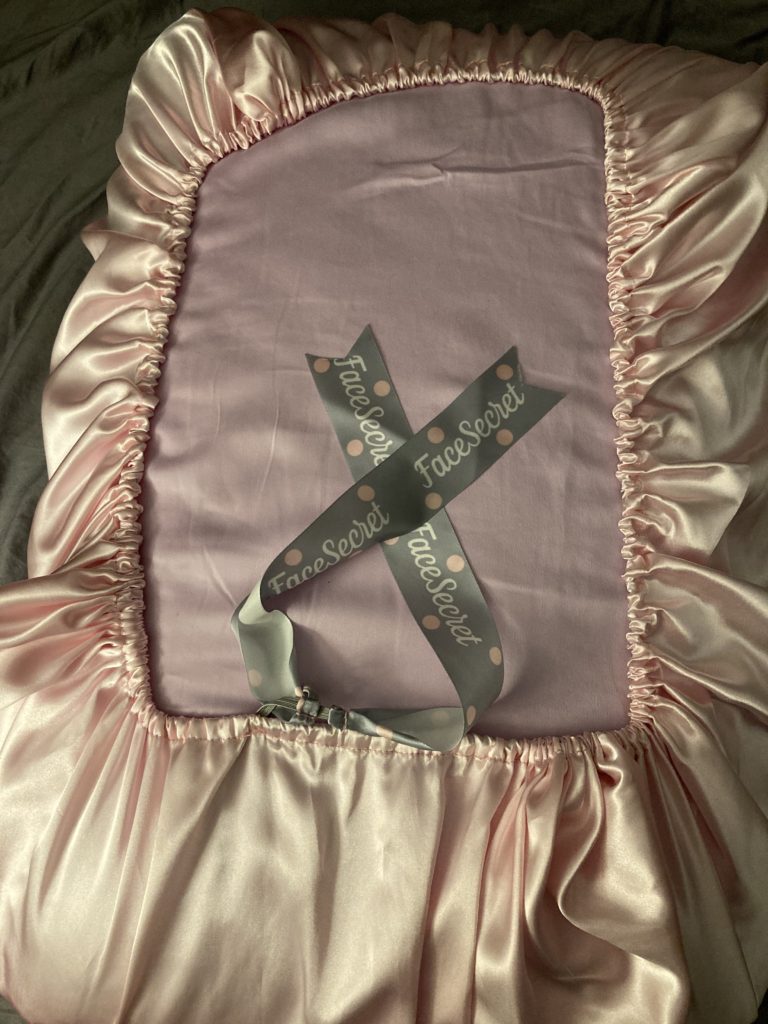 I slipped It right over my pillow (the darker pink underneath).
Overall…I loved It! I have super sensitive skin so I can have irritated skin from even a cotton pillowcase due the friction overnight. I won't lie, I also think my acne was reduced a bit for that reason! My hair woke up way less of a mess with less tangles as well. It was soft and silky on my skin and helped keep me cool at night.
I love that you can take It with you in a cute travel case (I always bring my own pillow case as I hate using the generic hotel ones!)
Overall, LOVE this. I have zero complaints. I was also happy this is machine washable 🙂
5 stars
DISCLAIMER: I RECEIVED THIS TO TRY FOR FREE. THIS IS AN UNBIASED REVIEW.