I LOVE cauliflower. I mean…my fiancé would beg to differ as he thinks It smells like socks every time I cook It but I love It! Low carb, versatile flavor and can really "beef" up a dish and make It more hearty without a lot of calories.
I saw these crackers by From the Ground Up Snacks , in Cauliflower Sea Salt and Butternut Sea Salt , and decided to give them a try.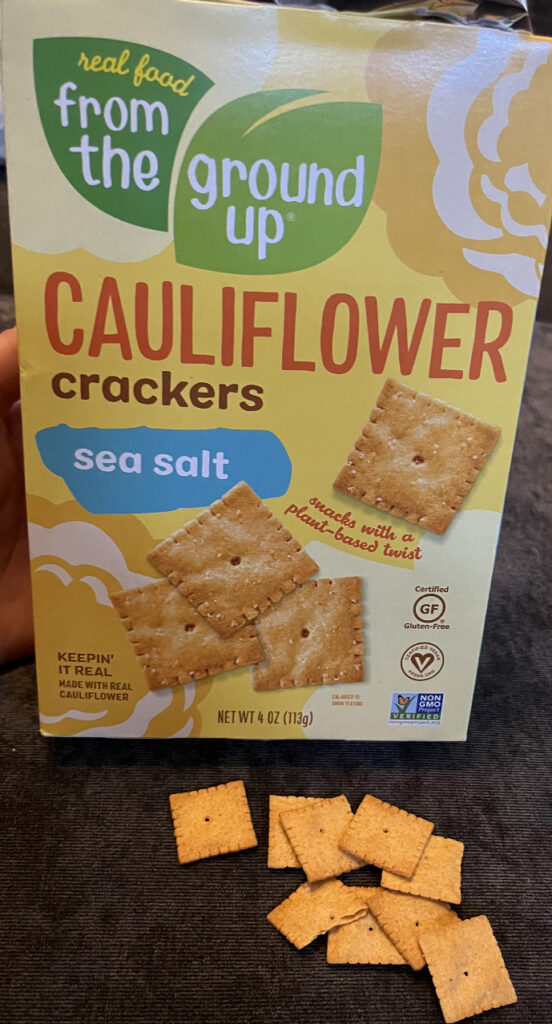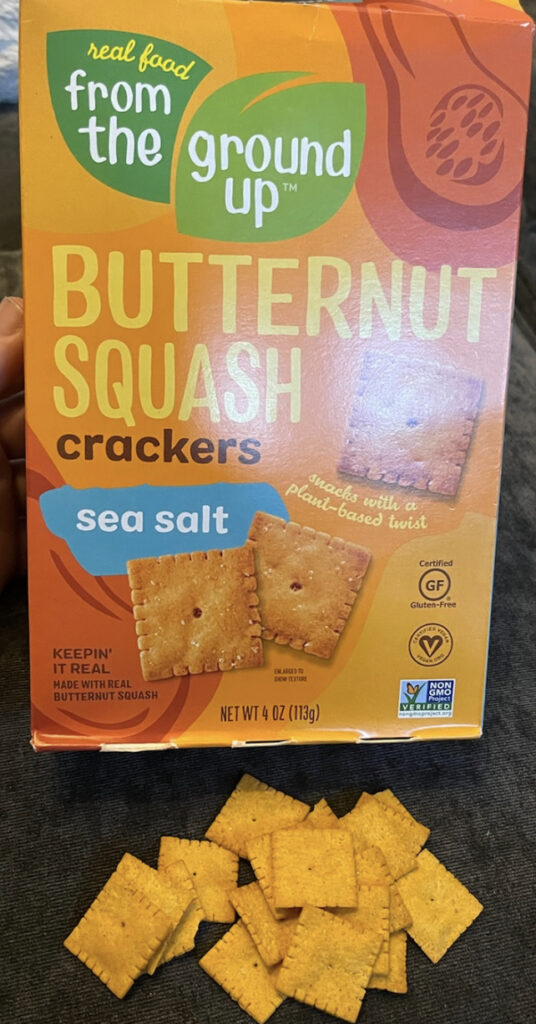 I loved the fact I could eat 50 crackers for 100 calories, 18-20 carbs, and the first ingredient was either cauliflower or butternut.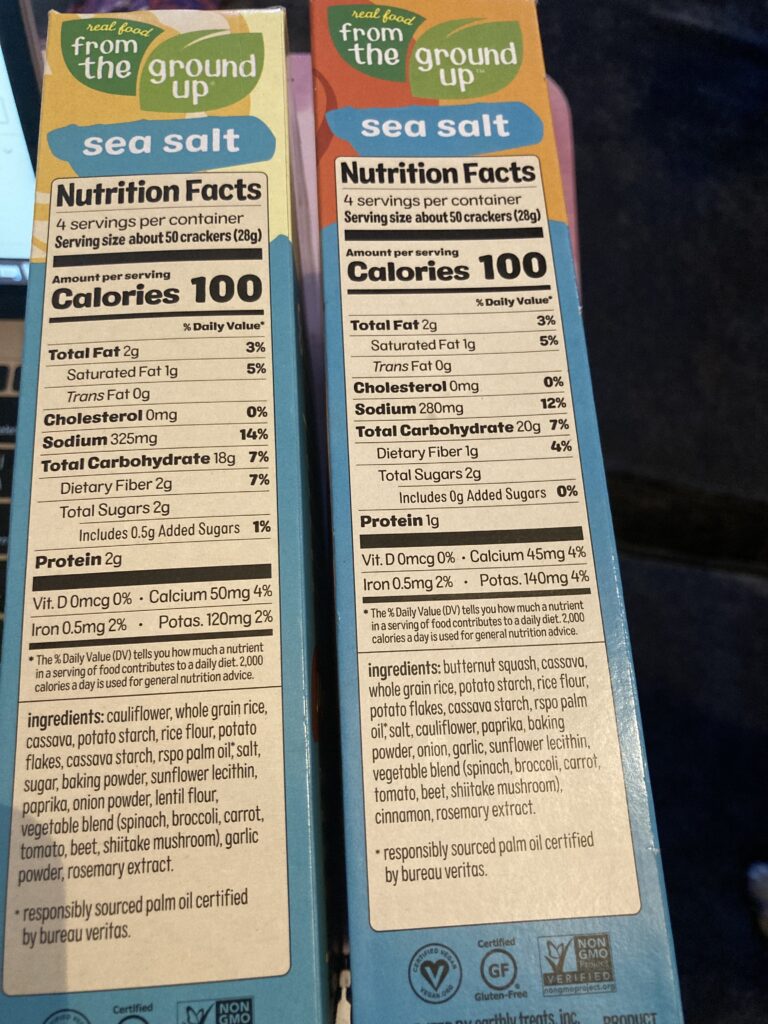 Ok, ok…we got veggies, we got low calorie…but how is the TASTE?
The cauliflower crackers …well…they stink. And not just the smell. They are definitely crunchy and nicely seasoned. The first flavor is pure cauliflower followed by an overwhelming cassava aftertaste. It almost Tastes like spinach as well. Regardless…big let down.
Okay so the butternut?
The butternut crackers are not bad. They have a mildly sweet butternut flavor but again…the cassava flavor is overwhelming. I just wish they partnered with some other base to let the other flavors shine through. Nicely salted and crunchy.
Overall? It's a no from me. 1 star. Edible, but would not buy them again. Sorry! I really wanted to like these.