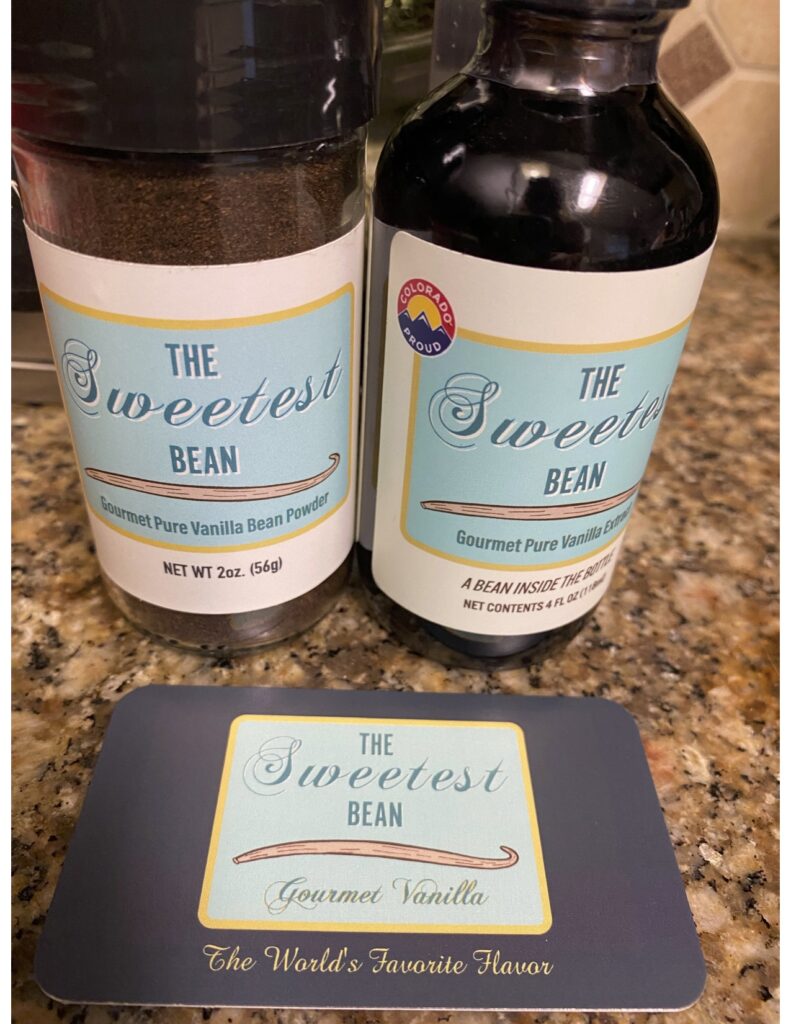 As someone who loves to bake, real Vanilla extract is a common staple in my pantry. I won't sacrifice flavor by getting imitation Vanilla, either. A little goes a long way!
The ladies over at The Sweetest Bean sent me Vanilla Extract and Vanilla Bean Powder. This is a woman owned business and two life long friends (LOVE a long lasting friendship!). The Vanilla is hand cured by a team in Uganda, and then sent to Colorado. Per the card they sent me, they pay fair wages "so our team can care for themselves and their families" . I also LOVE that!
I have used both products several times so far. The vanilla extract is wonderful as expected. A strong vanilla odor and lovely vanilla flavor. I have used It in making bars, protein recipes and more. The Vanilla Bean powder was new for me. It has the consistency of finely grinded coffee beans. I sprinkled It in baked goods as well, and also made cinnamon apple recipe for which I sprinkled the vanilla bean powder. Both products provide good quality, delicious vanilla flavor.
Overall, a great product. I also love that they were both shipped in a dark glass container to help protect quality. I recommend you give these products a try, especially if you're a baker!
5/5 stars
DISCLAIMER: I RECEIVED THIS PRODUCT TO TRY FOR FREE. THIS IS AN UNBIASED REVIEWS.